Raiders look to ignore gloss of Patriots matchup
November 18, 2017 - 2:44 pm
Updated November 18, 2017 - 4:55 pm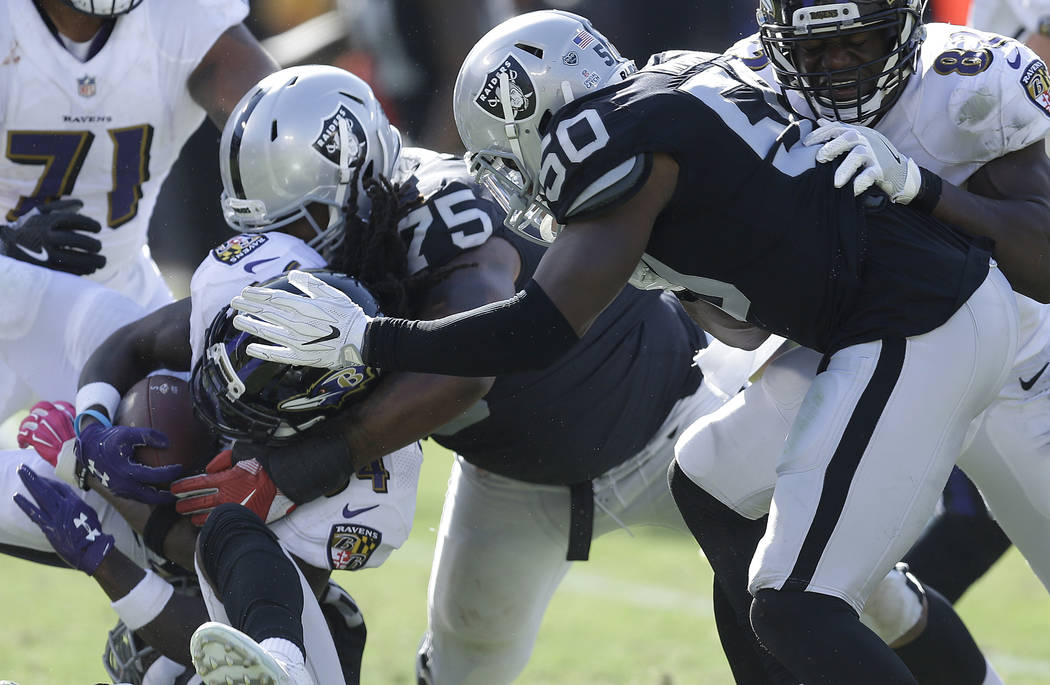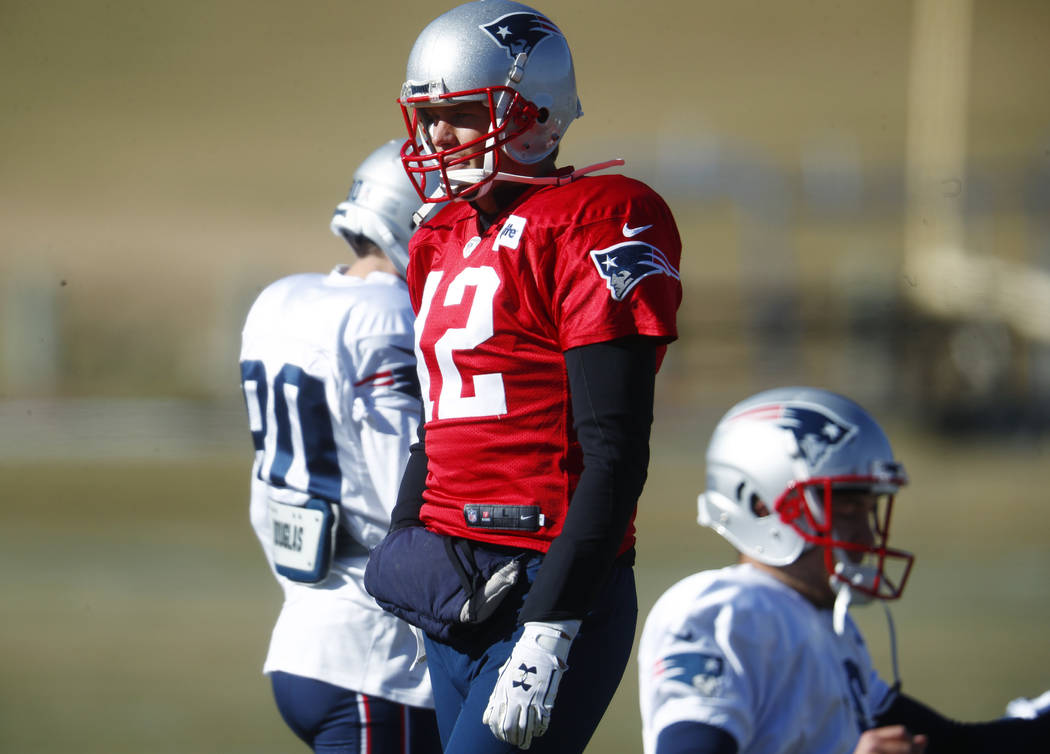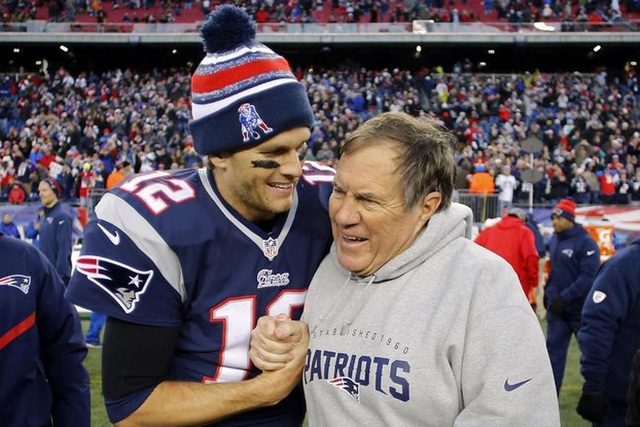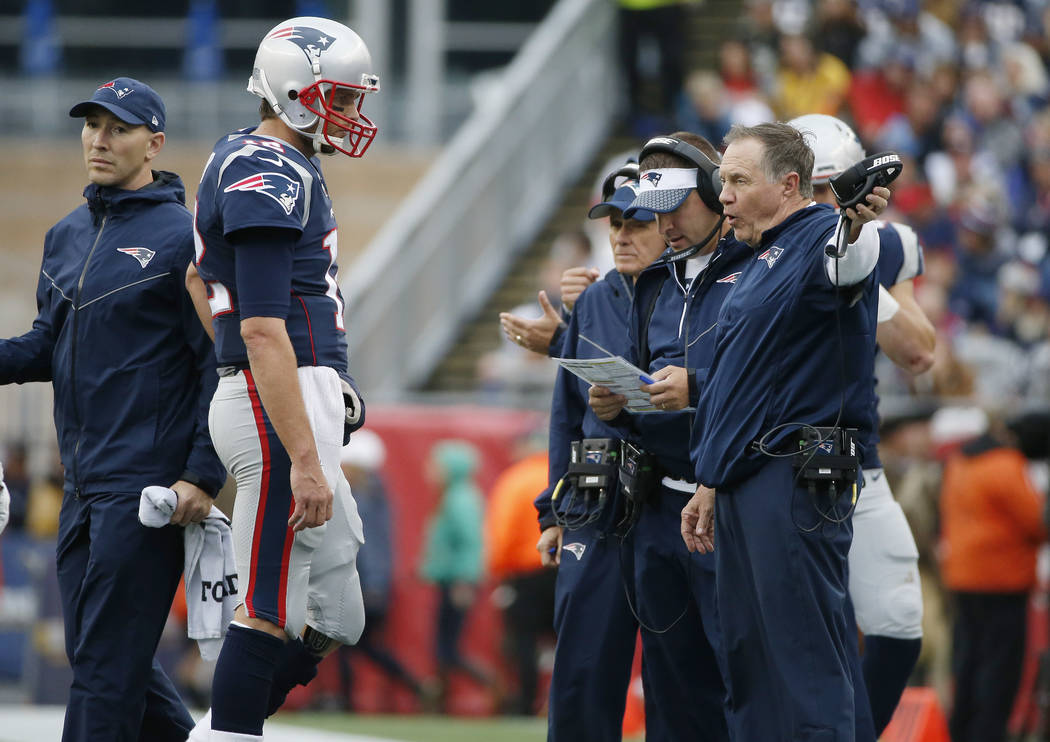 MEXICO CITY — Nicholas Morrow was singing the alphabet when Tom Brady entered the NFL.
The Raiders rookie linebacker, who is 22, recently did the math to appreciate what awaits Sunday at Estadio Azteca. He was 5 when Brady played his first NFL game. And actually, he was 4 when the New England Patriots selected the former Michigan quarterback in the sixth round of the 2000 NFL Draft.
Bill Belichick was in his first season as the Patriots' coach.
"It's crazy to think of," Morrow said. "I've been watching these dudes since I was 5. Brady is, what, 18 years (in the league)? … That's just absolutely absurd. He's been playing football longer than I've been able to process words. It's just crazy to me. You respect him because you know what he can do, but you've got to respect the game and compete."
A matchup with the Patriots, no doubt, carries a certain mystique to it. Five Super Bowl rings will do that. But on Sunday, the Raiders know they cannot afford to get caught up in the gloss. Regardless of opponent, they need to win. Some of their youngest players will be given significant roles.
This season hasn't developed as planned.
The Raiders' roster, riddled with young talent, was billed in the offseason as a potential heir apparent to New England's reign in the AFC. But a four-game losing streak derailed early-season momentum. With a 4-5 record, the team finds itself in fairly dire position, sitting two games behind the 6-3 Kansas City Chiefs in the AFC West.
"We're well aware of what's going on," safety Reggie Nelson said. "Playoffs basically have started."
While the Raiders enter a heavyweight international bout against the defending Super Bowl champions, who are 7-2, the Chiefs play at New York against a 1-8 Giants team that is coming off a 10-point loss to the previously winless San Francisco 49ers. If the Raiders lose Sunday, their likelihood to catch Kansas City will drop dramatically. If they win, suddenly, rattling off enough victories to qualify for the playoffs will appear more attainable.
The season was always going to go through New England. The moment just comes earlier than expected.
In other words, this is no time to be star-struck.
"It's all football," rookie defensive tackle Eddie Vanderdoes said. "At the end of the day, you've just got to play football. You obviously grow up seeing a guy like Tom Brady and the Patriots play. But we go out there … and I'm kind of numb to all that."
Said cornerback TJ Carrie: "We all put on our shoes the same. I think if you put somebody on a bigger pedestal than what it may seem, then you're already losing that battle. I think that's the biggest thing. Of course, we respect the Patriots. But at the same time, they suit up just like we suit up. It's another game to continue to prepare and go out and execute."
Indeed, it's about football.
It's about key matchups, particularly for the team's rookie class.
Safety Obi Melifonwu, 23, figures to spend time in coverage versus All-Pro tight end Rob Gronkowski. Nevermind that Gronkowski has caught double-digit touchdowns in five seasons, while Melifonwu, because of injury, has played only seven career defensive snaps. The second-round pick — and childhood Patriots fan — has an assignment.
Likewise, third-round pick Vanderdoes will be relied upon to provide a needed interior pass rush. Nevermind that the 23-year-old was 5 when Brady joined the league.
Morrow could see occasional work in the Raiders' subpackages along with special teams.
"You just remind yourself that it's a game, just like it was last week," Morrow said. "You prepare just like you did the week before. You look at film. You get in your playbook. You talk to coaches."
You play.
And for the sake of the season, you hope to win.
Contact reporter Michael Gehlken at mgehlken@reviewjournal.com. Follow @GehlkenNFL on Twitter.
Injury report
Patriots: Out: C David Andrews (illness), T Marcus Cannon (ankle), WR Chris Hogan (shoulder), WR Matt Slater (hamstring). Questionable: WR Danny Amendola (knee), TE Martellus Bennett (shoulder/hamstring), DT Malcom Brown (ankle), DE Cassius Marsh (shoulder), CB Eric Rowe (groin). Raiders: Doubtful: CB David Amerson (foot). Questionable: G Gabe Jackson (ankle), LB Cory James (knee), T Marshall Newhouse (hip/quadricep), RB Jamize Olawale (hamstring).