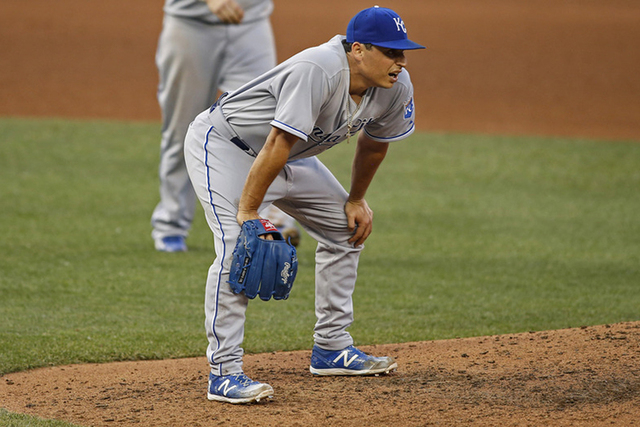 After getting hit in the groin by a line drive during the fifth inning of Monday's Royals-Twins game, Kansas City pitcher Jason Vargas not only stayed in the game long enough to earn the win, but he was even mad at himself for not throwing out the lead runner at second after getting hit where Vargas said "you don't want to get hit."
Royals manager Ned Yost had a great line about why Vargas didn't recover in time to throw the ball to second.
"He probably saw 3 ….. on the ground and didn't know which one to pick up," Yost said.
Check out the video of Vargas getting hit.
This brings to mind the scene from "Caddyshack" in which Al Czervik (Rodney Dangerfield) hits Judge Smails (Ted Knight) with his golf ball and cracks, "I shoulda yelled two."