Sanchez named finalist for national coach of year honor
December 10, 2014 - 2:06 pm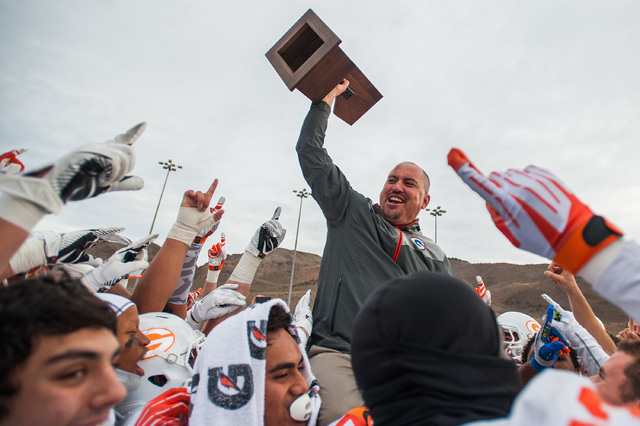 Tony Sanchez, who led Bishop Gorman High School to an undefeated season and its sixth consecutive state championship, is one of six finalists for the U.S. Army All-American Bowl national coach of the year.
Sanchez, who will be named UNLV's new head football coach Thursday, is joined on the list by De La Salle (Calif.) coach Justin Alumbagh, Time "Ice" Harris of Miami's Booker T. Washington High, Matt Logan of Centennial High in Corona, Calif., Lance Pogue of Mississippi's South Panola High and Tom Westerberg of Allen (Texas) High.
The winner will be announced on Jan. 2 in San Antonio, Texas.