Serena Williams honored as Sports Illustrated Sportsperson of the Year
December 14, 2015 - 8:04 am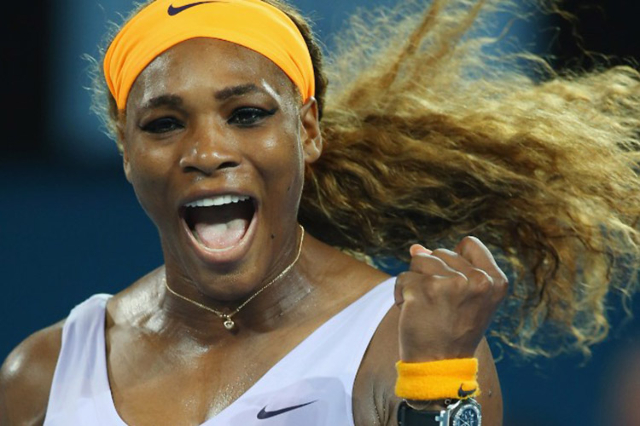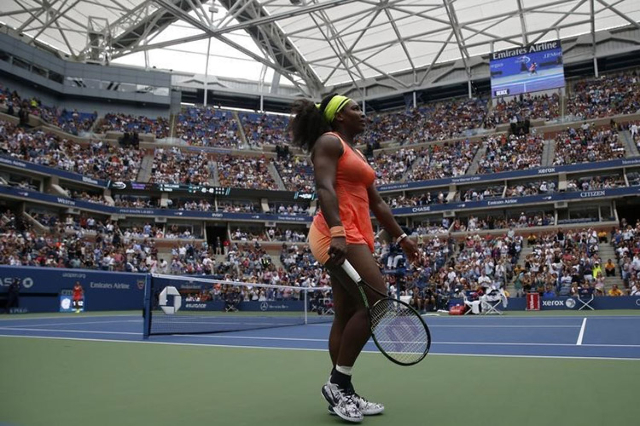 Serena Williams was named Sports Illustrated's Sportsperson of the Year on Monday.
The 34-year-old American is the first female athlete honored on her own by the magazine in more than 30 years.
Williams won three Grand Slam events — Australian Open, French Open and Wimbledon — en route to a 53-3 record and her seventh WTA Player of the Year award. She now has 21 career Grand Slam titles, one behind Steffi Graf.
"This year was spectacular," Serena Williams said in a statement. "For Sports Illustrated to recognize my hard work, dedication and sheer determination with this award gives me hope to continue on and do better. As I always say, it takes a village — not just one person. This is not just an accomplishment for me, but for my whole team and all my fans. I am beyond honored."
Williams was ranked No. 1 throughout 2015 and won a WTA-high five titles. Williams' bid for the calendar year Grand Slam fell just short when she lost to Roberta Vinci in the U.S. Open semifinals.
"She was the most deserving person for the award. She had an amazing year. The way she won her events; the fact that she's done this for so many years at such a high level," said Paul Fichtenbaum, editor of the Sports Illustrated Group. "She was a terrific candidate in a year of terrific candidates."
San Francisco Giants pitcher Madison Bumgarner won the award in 2014.
Williams is the first individual woman to be selected to the honor since track champion Mary Decker in 1983. Former Tennessee Volunteers women's basketball coach Pat Summitt shared the award with Duke coach Mike Krzyzewski in 2011.
American Pharoah, the first horse in 37 years to win the Triple Crown, was the overwhelming choice in the magazine's online poll, with 47 percent of the votes.