MLB's blackout rules in Las Vegas make no sense
Updated June 2, 2017 - 8:26 pm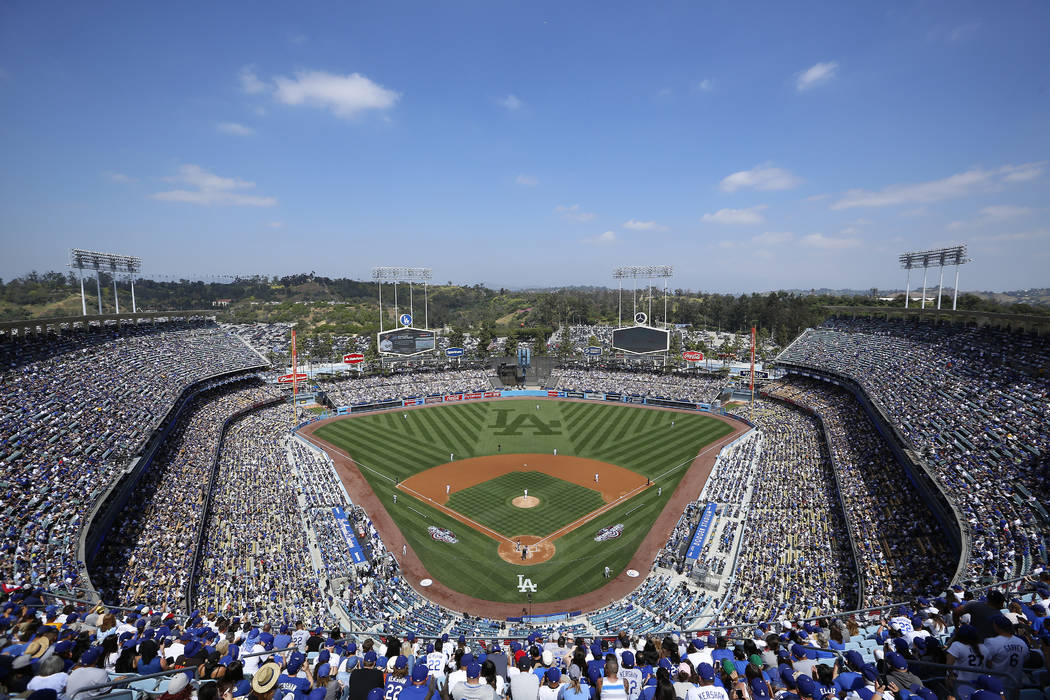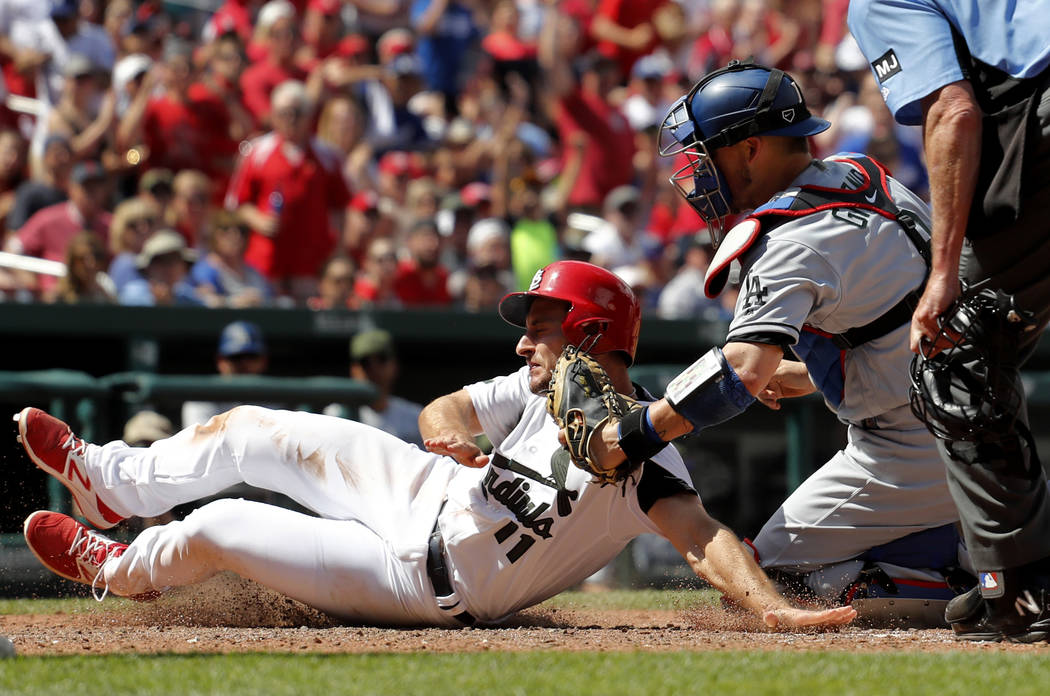 He has often said it in the past year. Las Vegas is a "viable option" for an MLB team.
Yes, commissioner Rob Manfred seems to be a progressive leader who is open to the expansion of sports gambling. But there is one problem in this particular case. His sport has thumbed its nose at this market for years with its archaic TV blackout rule.
Mr. Commissioner, I get how you want to use Las Vegas as a bargaining chip to convince Oakland to finally build the A's a new home. But we play a lot of poker here in the desert, and we recognize a bluff when we see one. Yours is the only major sport that continues to black out games on networks such as ESPN and even your own.
Frankly, I am surprised that the ESPN contract worth $700 million a year allows you to do so. ESPN needs all the viewers it can get.
This is a market that is home to thousands of transplanted Californians and Arizonans. Some bet on baseball; most don't. Either way, they would love to watch the Dodgers and the Giants, the Angels and the A's, the Padres and the Diamondbacks on a regular basis. But Mr. Commissioner, while the NHL and NFL are embracing Southern Nevada, you are spurning it. And I am still trying to figure out why.
If we go back to the original reason for blackouts, it was to encourage fans to show up at the ballpark and pay to enjoy the live experience rather than sit at home and watch the games on TV. But when MLB blacks out a game in Las Vegas, it doesn't follow that someone is going to drive to Dodger Stadium or fly to San Francisco. The economic reason for preventing Las Vegas from seeing 20 percent of the teams makes no sense.
In other words, Mr. Commissioner, in an area where many can't afford the more expensive satellite baseball packages, how does this massive blackout promote your sport to a "viable" market?
Think of it this way. If a team eventually lands in Las Vegas, doesn't it make sense to showcase baseball at every opportunity? After all, it pays to have your potential customers familiar with your product before you try to sell it to them.
Warriors' big play
Within hours of Golden State's 113-91 demolition of Cleveland in Game 1 of the NBA Finals, oddsmakers pushed the Warriors to a nine-point favorite for Sunday's second game. The over-under was reduced to 221.
When you walk away from Thursday's opener chirping that LeBron James was the second-best player on the floor, you know you have trouble if you are backing the Cavaliers. I lost on Cleveland plus-7, but won when the total finished well under 225. But after paying the juice, 50 percent just doesn't cut it.
Here is a memo to coach Tyronn Lue: It is OK for a defender to make himself an obstacle in Kevin Durant's express lane to the hoop. Matador defense might work in February in an All-Star Game, but it won't cut it in June in the NBA Finals.
My VSiN colleague Gill Alexander has been backing the Warriors for more than a month to go 16-0 in the playoffs. After watching Game 1, I am not ready to take a position against him, especially if the Cavaliers can't keep the Warriors from becoming a runaway train on the way to a victory parade in downtown Oakland.
Veteran sports broadcaster Brent Musburger writes a weekly column for his Vegas Stats and Information Network, which simulcasts his show Monday through Friday from 3 to 5 p.m. Follow @BrentMusburger on Twitter.