NFL takes center stage this weekend
November 17, 2017 - 5:49 pm
Updated November 17, 2017 - 6:00 pm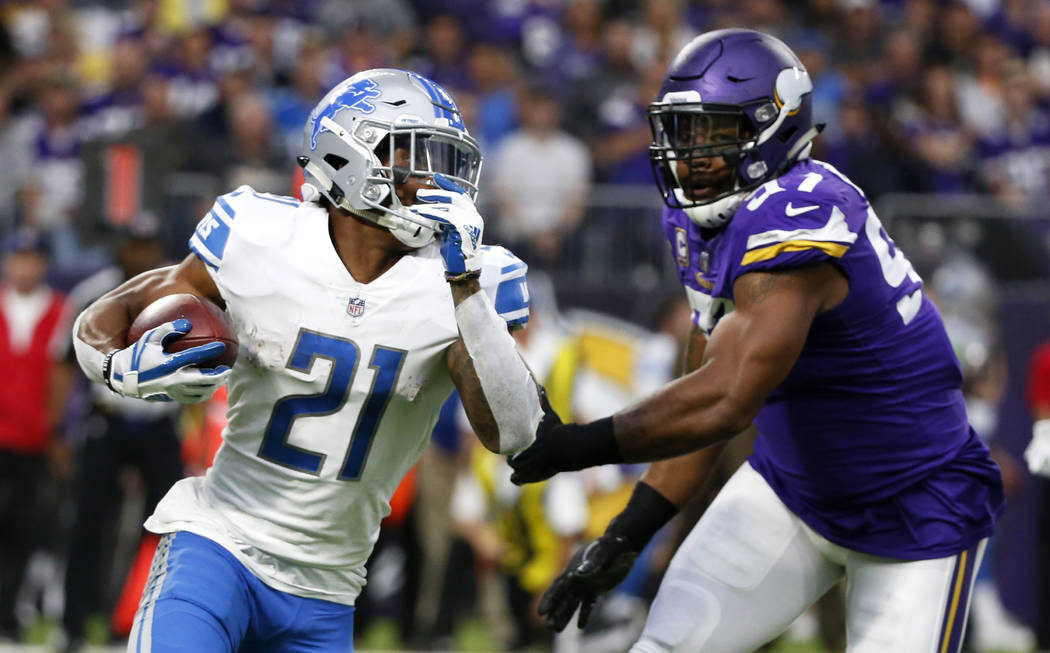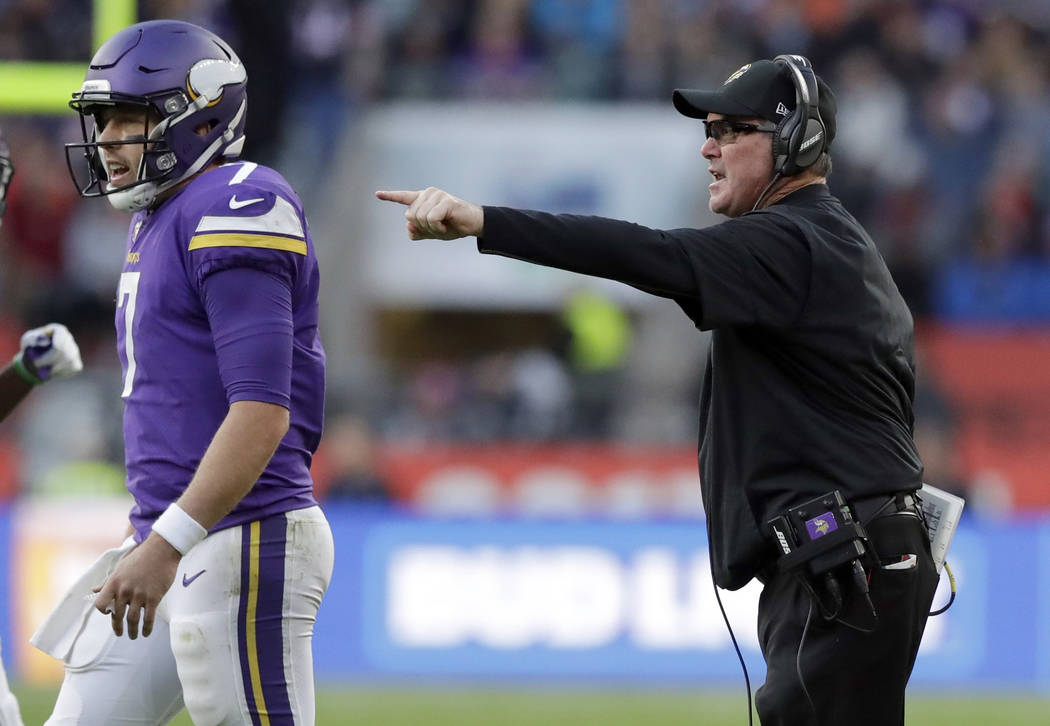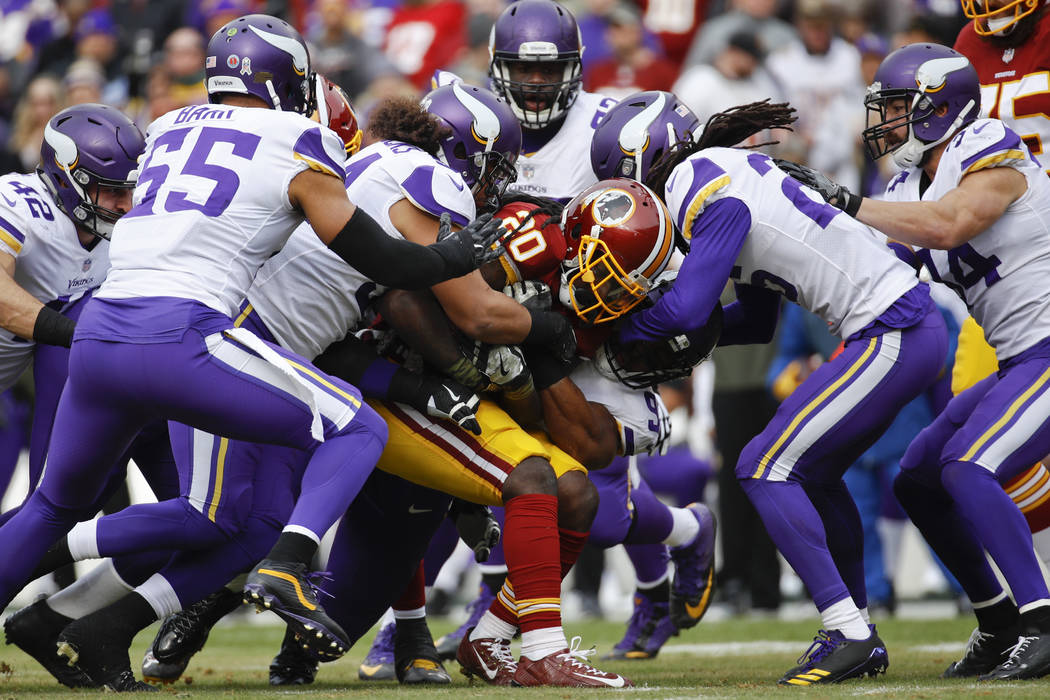 After a month of playing second fiddle to an exciting college football season, the NFL finally reclaims center stage this weekend.
There is no shortage of good games, but the best matchup takes place in Minneapolis, where the Vikings are a 2½-point favorite against the Los Angeles Rams.
Both teams are 7-2 straight up and 6-3 against the spread. The most obvious statistical difference is their average point differential. The Rams are plus 14.9 and the Vikings plus 5.8.
Both teams are enjoying a rebirth because of coaching hires. Sean McVay, 31, the youngest head coach in NFL history, has taken a comatose Rams franchise that went 4-12 last season and re-energized it.
The Rams were the weakest offense in the NFL a year ago, scoring 224 points. In nine games this season, they have scored a league-best 296. McVay also has coached up Jared Goff, who now is considered one of the most feared young quarterbacks in the league.
But don't overlook the job Vikings coach Mike Zimmer has done. In his first season in 2014, he improved the Vikings defense from 31st in the league to 14th in average yards allowed per game. This season they are fifth.
Both coaches hired outstanding veteran coordinators. McVay hired Wade Phillips to run the defense, and that unit gets better every week.
Zimmer made Pat Shurmur his offensive coordinator. Before Sam Bradford got hurt this season, Shurmur led him to the best passer rating in the NFL. Now he has elevated Case Keenum to solid-starter status.
I'm recommending the Vikings for two reasons. First, Goff hasn't experienced indoor noise during his remarkable run this season like he will Sunday.
The Vikings' crowd will be fierce, because the team has a defense. And, according to VSiN's Point Spread Weekly, the Rams are 5-20 ATS on the road against defensive teams allowing fewer than 18.5 points per game. The Vikings are allowing 18.3.
And secondly, the Vikings are 11-2 ATS at home in the past five seasons against an opponent traveling more than 1,000 miles. It's more than 1,500 miles from Los Angeles to Minneapolis.
Patriots vs. Raiders
The Oakland Raiders and New England Patriots will be in Mexico City for a Sunday afternoon game. The sunset weather will be fair and mild, but this isn't a good spot for the Raiders, who are 7-point underdogs.
It's always more comfortable to come off a bye with a home game. The Raiders are the home team, but Azteca Stadium is more than 1.3 miles higher in elevation than the sea level of the Oakland Coliseum.
The Patriots are flying high after demolishing the Broncos on Sunday. They stayed at altitude all week, training at the Air Force Academy in Colorado Springs, Colorado.
I continue to ask myself why we would ever bet against Tom Brady. The 40-year-old quarterback has thrown for almost 300 yards more than any other quarterback. He has 2,807 yards with an average of 8.2 per attempt, 19 touchdowns, two interceptions and a passer rating of 108.3.
The only starting quarterback with a higher rating is Kansas City's Alex Smith (113.9). The only QB with more TD passes is Philadelphia's Carson Wentz (23).
If the line moves to Patriots minus 6½, I would lay it. At 7, I will just sit back and enjoy the game. And at 7½ or 8, I might buy back on the 'dog.
Eagles vs. Cowboys
"Sunday Night Football" features the high-flying Philadelphia Eagles visiting the battered Dallas Cowboys, who are 4½-point underdogs without running back Ezekiel Elliott and possibly left tackle Tyron Smith. It might be an awful lot to ask a less-protected Dak Prescott to carry the Cowboys with his right arm.
I give the Cowboys a slight edge in strength of schedule, but I lean to the Eagles if the number comes down from 4½. I still think they will take care of business.
No matter how you bet them, it's great having so many important NFL games this weekend.
Brent Musburger's betting column appears Saturday in the Las Vegas Review-Journal. His show on the Vegas Stats & Information Network can be heard on SiriusXM 204 and livestreamed at reviewjournal.com/vegas-stats-information-network.