The NBA's plot now thickens with the LeBron James show
Updated June 22, 2018 - 2:58 pm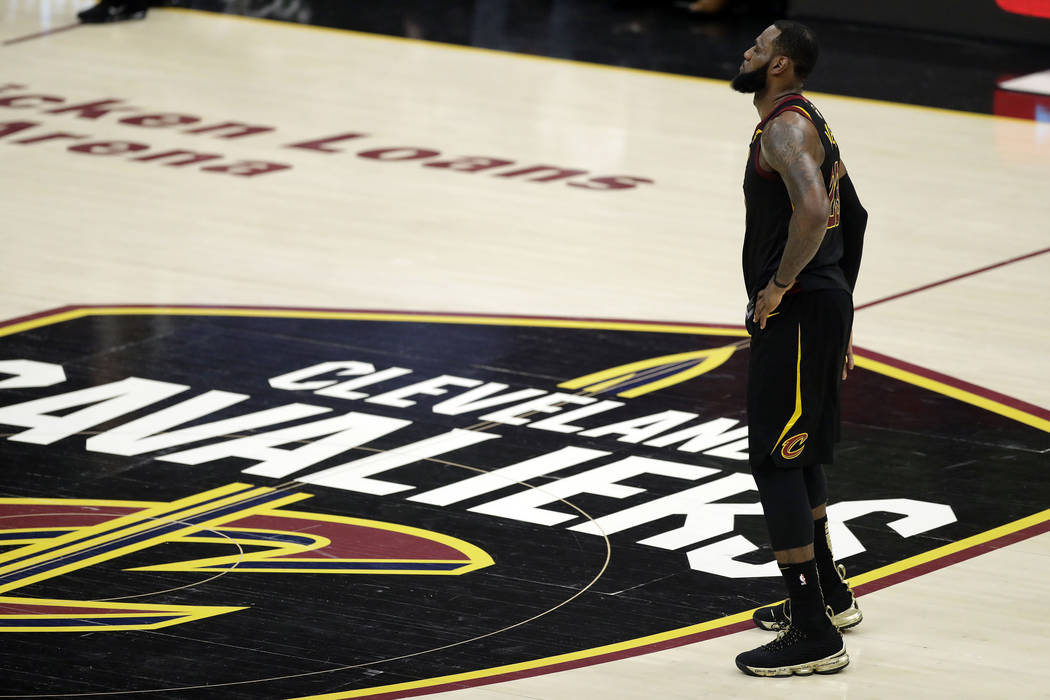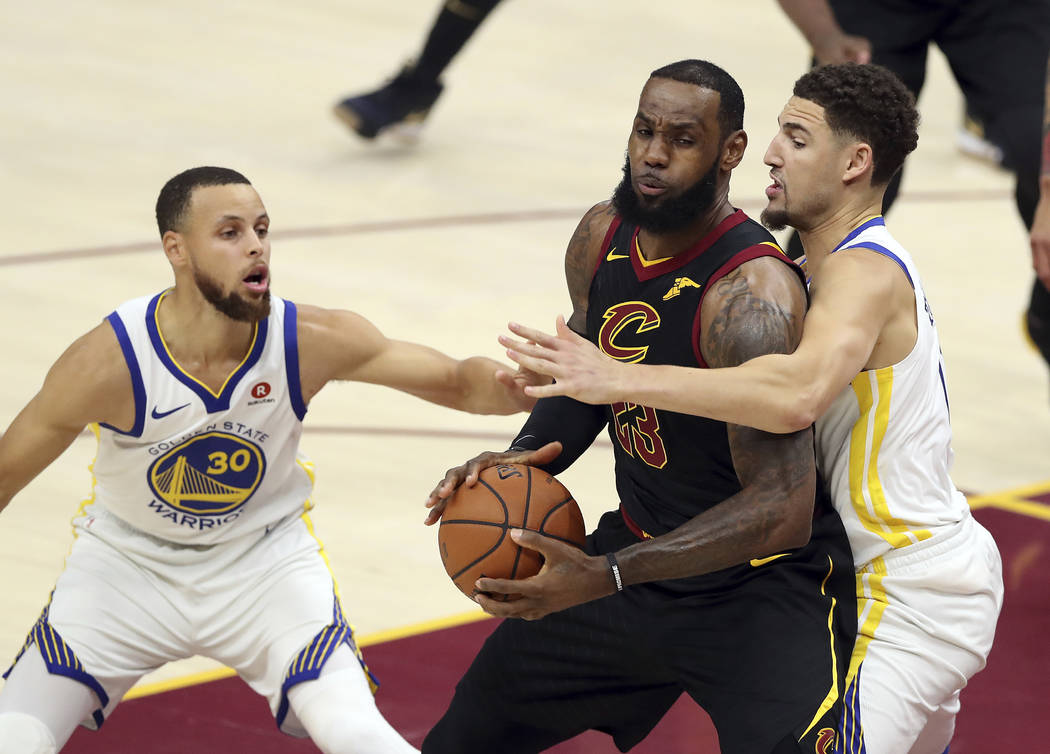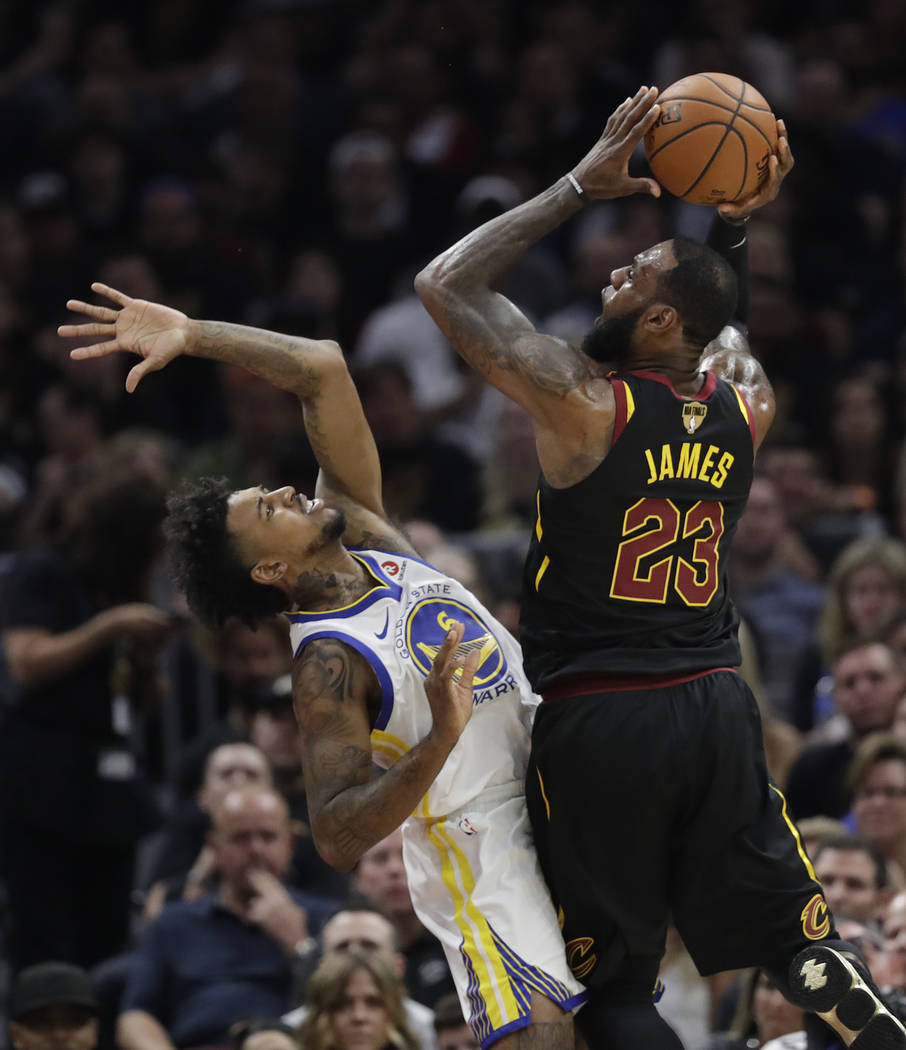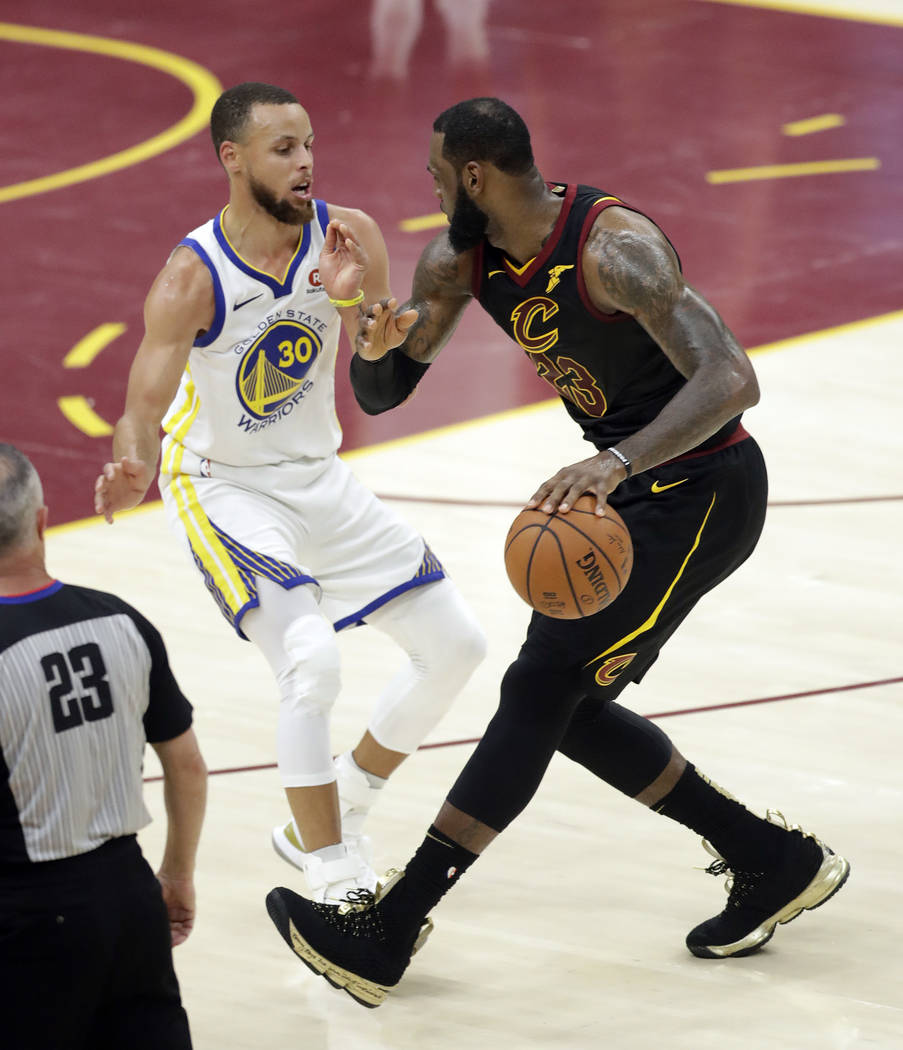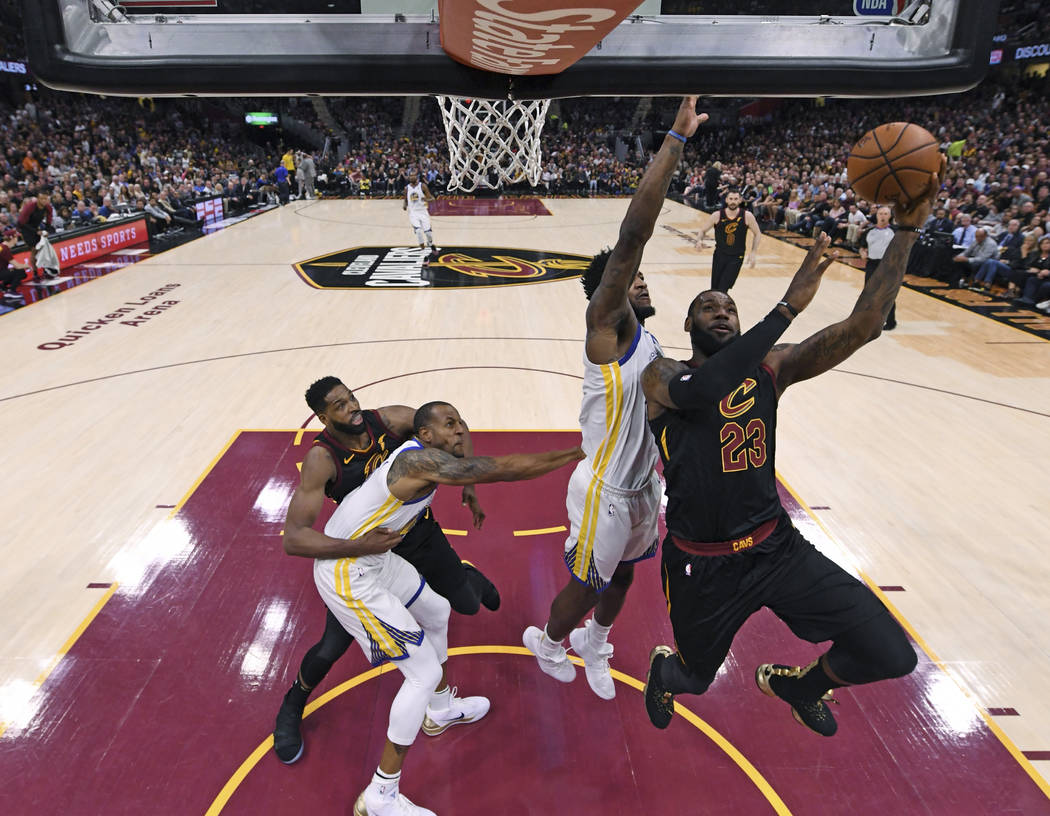 Arizona big man Deandre Ayton might have starred in the NBA draft as the No. 1 pick, but the league has upstaged its own show with the drama surrounding LeBron James.
There wasn't much intrigue Thursday beyond seeing how long it would take before Michael Porter Jr. was chosen. He was finally chosen 14th by Denver.
We couldn't bet the draft in Las Vegas, and it's just as well because nobody knew many of the players. But global markets have interesting yes-no props involving James, like this one offering a list of teams he could sign with. His first game in 2018-19 will be with:
— Lakers: yes, minus 135; no, minus 105;
— Rockets: yes, plus 450; no, minus 750;
— Cavaliers: yes, plus 325; no, minus 475.
What this all means is that the Lakers have become the clear-cut favorite to sign James. So why would he go there?
1. He envisions a post-playing career in show business. The Lakers would put him right in the middle of Hollywood.
2. He fits with this team, because he immediately becomes the leader of the band. He is not going to a team for which he could be second fiddle.
3. The Lakers have money, and they can attract a second free agent such as Paul George. When James signed with Miami, he was joined by Chris Bosh. When James went back to Cleveland, the Cavs acquired Kevin Love. James wants someone alongside him to dethrone the Warriors.
So with all due respect to Ayton and the 59 players who followed him Thursday, the real interest will be free agency. And the betting money won't be far behind.
Betting baseball
There are four clear-cut favorites in Las Vegas to win the American League pennant. Let's assume you want to bet $100 on your choice to reach the World Series. You would win:
Yankees, plus $225; Astros, plus $225; Red Sox, plus $300; Indians, plus $400.
The fun part of betting this baseball future is you're going to have action all the way into the postseason, because those four teams appear to be October locks. But that is not the only way to back a team.
Home runs are the sexy stat of this era, and the AL is dominant. From the National League, only Washington's Bryce Harper cracks the current top 10 in home runs.
What will your $100 get you on the likely home run kings:
Giancarlo Stanton, plus $300; Mike Trout, plus $400; J.D. Martínez, plus $450; Aaron Judge, plus $700.
Stanton's most dramatic moment as a Yankee came Wednesday when he smashed a walk-off home run against Seattle. The boos turned to cheers for Stanton, who is the home run favorite after slugging 59 a year ago. But entering the weekend, he trailed Trout 23-18.
Trout is the minus 700 favorite to win the AL MVP. Boston's Mookie Betts and Martínez are next, both at plus 700.
The growth industry in sports betting is in-game wagering. The odds change constantly, and they can make a heavy favorite a more attractive bet.
Let's say that a team is minus 300 because it has a huge edge with its starting pitcher. The bookies tell you that the most important factor in putting odds on a game is the starters. But in those circumstances, laying $300 to win $100 is not a way to make money. You'll be swimming upstream after a couple of $300 losses. But with in-game, you can look for better payoffs.
Take Monday, when Houston closed at minus 300 looking for its 12th straight win and facing Tampa Bay. In that situation, the best advice we could give was to pass on the pregame and hope that the underdog scored first. And that's exactly what the Rays did, scoring two in the top of the first. The spread dropped in-game on Houston to even money. Bettors who struck at that point were rewarded with a 5-4 win.
The point is, there are many ways to enjoy baseball outside of the daily grind. Remember, cashing tickets is what it's all about.
More betting: Follow all of our sports betting coverage online at reviewjournal.com/betting and @RJ_Sports on Twitter.
Brent Musburger's betting column appears Saturday in the Las Vegas Review-Journal. His show on the Vegas Stats & Information Network can be heard on SiriusXM 204 and livestreamed at reviewjournal.com/vegas-stats-information-network.