Watch out for these college football teams this weekend
October 19, 2018 - 6:27 pm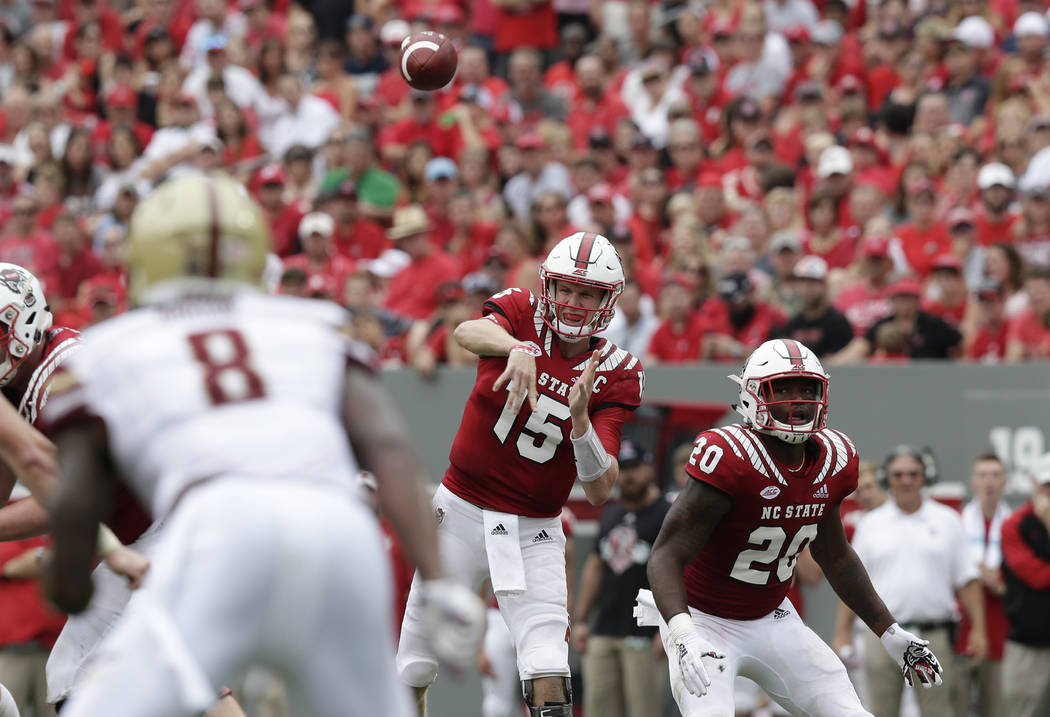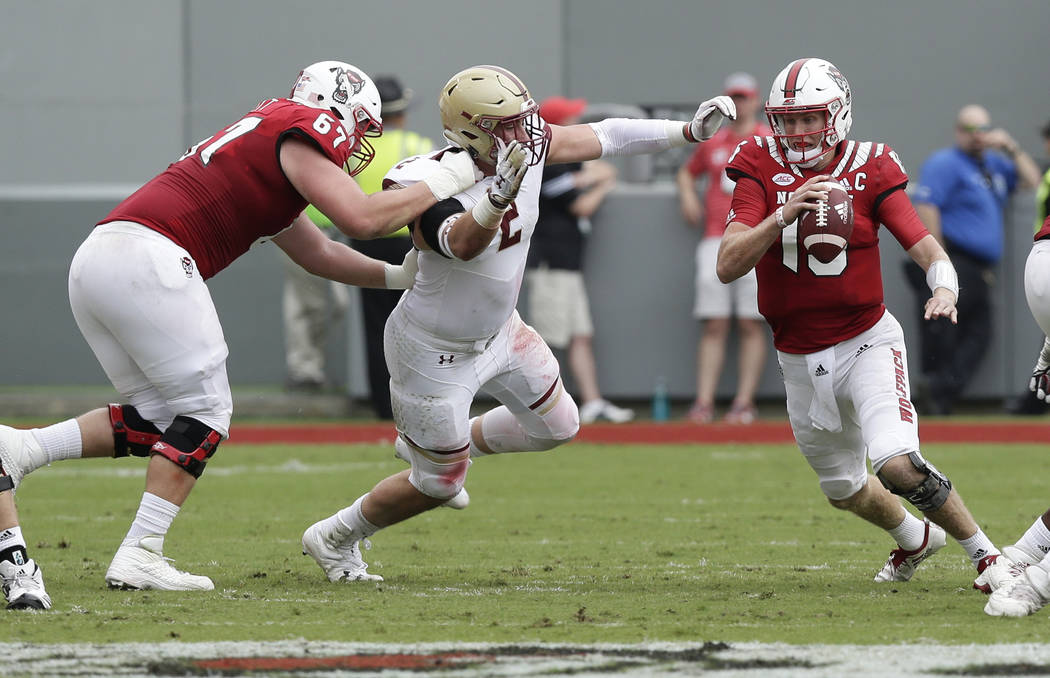 If the college football season ended right now, most would agree that the final four would be Alabama, Ohio State, Clemson and Notre Dame.
But sports are never that simple. Chaos could be around the corner. So here's a team in each of the five major conferences with a chance to make a statement this weekend and perhaps make you some money.
Atlantic Coast Conference: North Carolina State +17½ at Clemson
The money has been pouring in on the Tigers because this game is in Death Valley and they are the sexier of the two teams. Even though it lost a lot of last year's stars to the NFL, N.C. State is 5-0 and has a chance to climb with an upset over an elite team. Simply covering the spread might help the wallet, but won't help this team. It needs to win, especially after it had its game with West Virginia canceled because of Hurricane Florence. That makes this game the Wolfpack's first marquee matchup of the season. Ryan Finley has thrown for 1,621 yards this season after racking up 3,518 in 2017. He's a future NFL quarterback. Whether Finley and the Wolfpack can handle the Tigers defense remains a huge question, but this is a talented team.
Big Ten: Michigan -7 at Michigan State
Wolverine fans wince at the thought of playing their rival to the north. Michigan State has covered 10 straight times against Michigan. That means Wolverines coach Jim Harbaugh has yet to reward his backers in this series. The problem lies with the significance of the game to both schools. Having covered this game over the years, it usually means more to Michigan State than to Michigan. But this might be the year for Team Harbaugh. His defense was outstanding in throttling Wisconsin. I look for the Wolverines to break this 10-game ATS losing streak and win by 10.
Big 12: Oklahoma -8 at Texas Christian
The Sooners are still smarting over their Red River Rivalry loss to Texas. This game gives them an opportunity to become relevant again. The Horned Frogs lost to Ohio State 40-28 last month and have been mediocre since, averaging 16.7 points in three games. TCU is 2-14 ATS in its last 16 home games. We'll see what the Sooners defense comes up with after firing coordinator Mike Stoops.
Southeastern Conference: Louisiana State -6½ vs. Mississippi State
This is a perfect spot for an LSU letdown, but it's a Louisiana Saturday night game in Baton Rouge. The Cajun faithful will be ready, and after upsetting Georgia last week, the Tigers will have enough left to cover against these Bulldogs.
Pac-12: Oregon at Washington State -3
It isn't likely that the Pac-12 will put a team in the final four. But let's give the Ducks some love anyway after they took down Washington. Their only defeat was in that crazy ending against Stanford four weeks ago. But Washington State is 8-0 ATS in the past eight seasons in this series. Coach Mike Leach will have his team ready.
Brent Musburger's betting column appears Saturday in the Las Vegas Review-Journal. His show on the Vegas Stats & Information Network can be heard on SiriusXM 204 and livestreamed at reviewjournal.com/vegas-stats-information-network.