A conversation with Marcus Allen: Football great to highlight RJ's prep banquet
Updated June 2, 2017 - 8:46 pm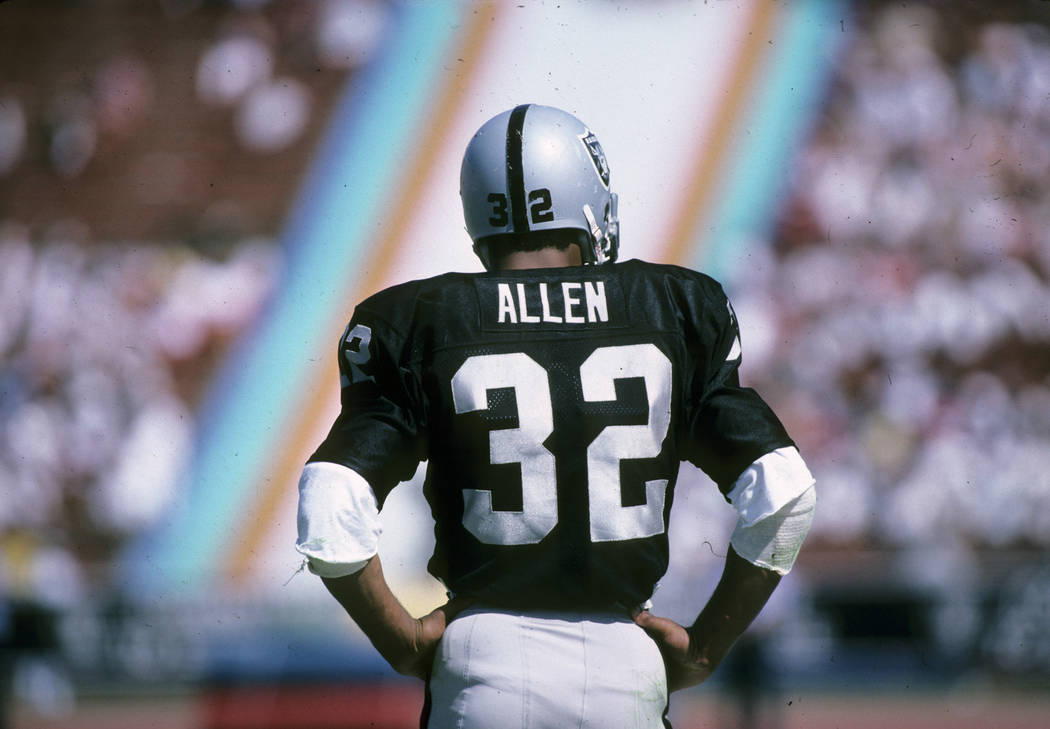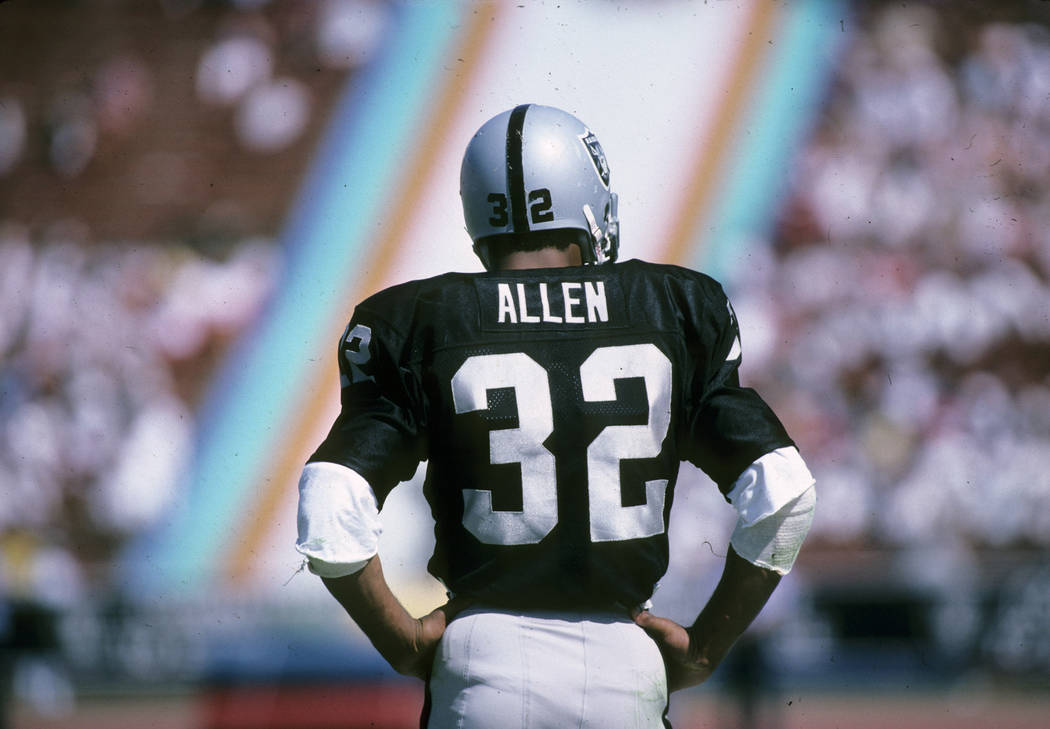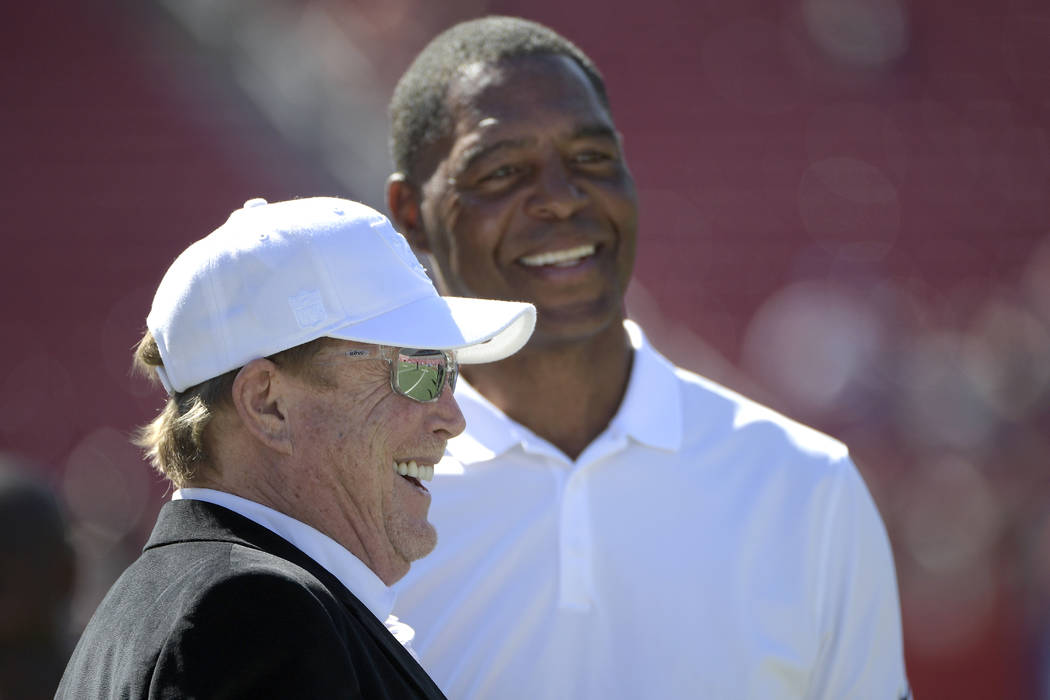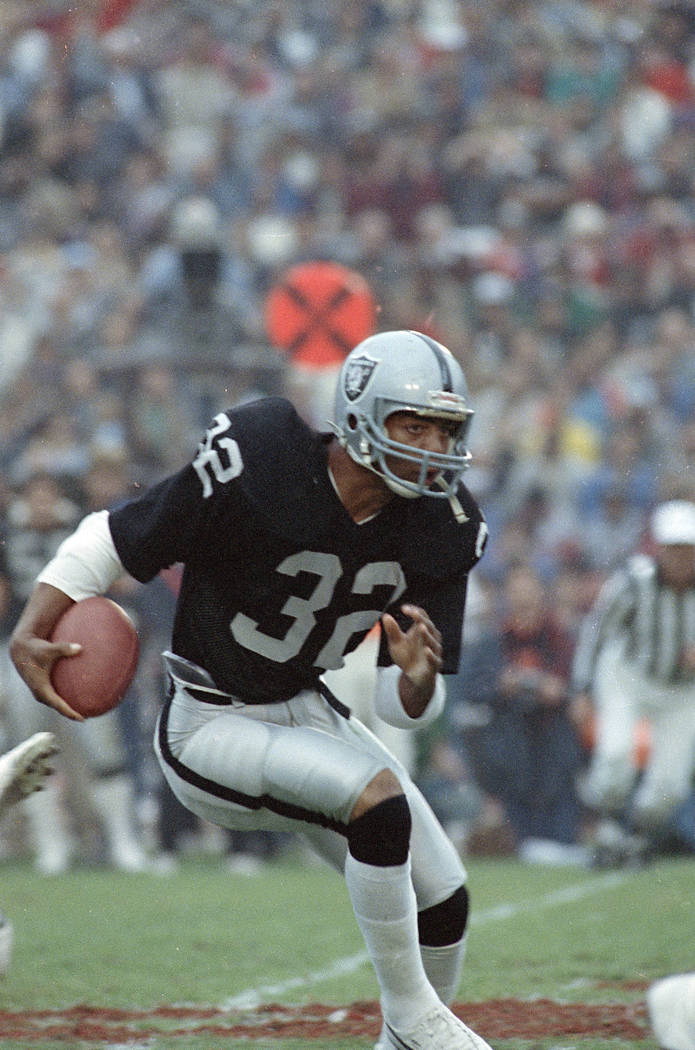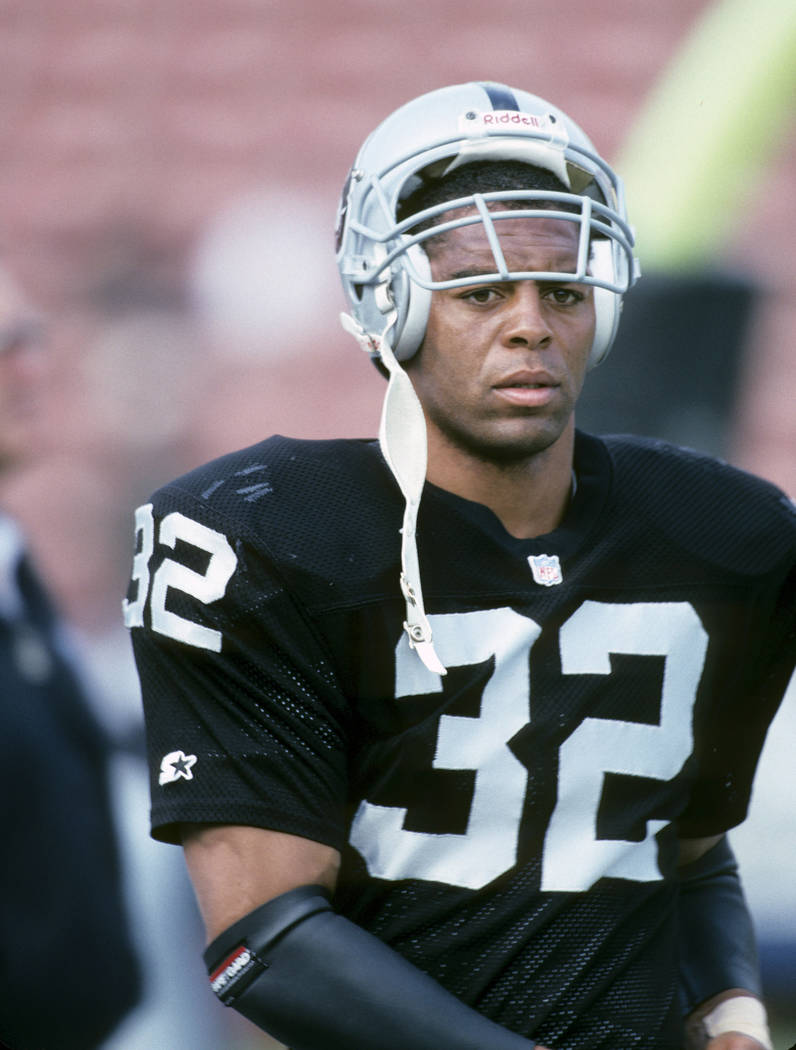 There are always stories about legends.
One is the first game of Marcus Allen's junior football season at Lincoln Prep in San Diego. Allen was this sort of hybrid roamer on defense, which meant he played safety and linebacker and cornerback and pretty much anything else he wanted.
At one point, Madison High ran the same tailback, a scrawny little guy, into the line of scrimmage on three consecutive snaps. Each time, Allen annihilated the kid, who then ran to the sideline with these words for his coach:
"I'm done. I'm not going back out there against him."
Said one reporter this week who witnessed the exchange: "That night, we stopped counting tackles for Marcus at 30."
The message Allen will deliver Saturday to 846 athletes from 24 sports across 112 Nevada high schools will undoubtedly focus on hard work and challenging oneself and overcoming adversity and embracing an ambitious nature, all traits that helped shape one of the greatest football players the game has known.
He is the keynote speaker for the Review-Journal's second Best of Nevada Preps Awards ceremony, at the Venetian Theater inside The Venetian, where top student-athletes in every NIAA-sanctioned sport will be honored.
They will hear from the only player in history to have won a Heisman Trophy, a college national championship and a Super Bowl, while also being named MVP of the NFL and Super Bowl.
Allen is a member of the College Football Hall of Fame and Pro Football Hall of Fame, and any list of the all-time best short-yardage and goal-line situation runners begins with him.
In 3,022 NFL carries, he lost just eight fumbles.
"One of my greatest challenges was to always play for something greater than myself," Allen said. "My teammates, my coaches, my family. No one gave me anything. I had to work for every single thing I got, and that meant I appreciated it more and treated it with a greater respect."
There is another story.
When he arrived at Southern California, Allen was put at defensive back, even though the Trojans had a secondary filled with future NFL players. Three days into practice, then-coach John Robinson happened past Allen in the lobby of Heritage Hall, which celebrates the school's athletic success, including those Heisman Trophies won by some of its football greats.
Allen was staring at the bronzed statues.
"He looked at me and said, 'Coach, I can't win one of these as a defensive back,'" Robinson said. "I said, 'No. You need to go to running back.' We moved him the next day. He could do things unlike any player I ever coached. He was that flexible. Great runner, great blocker, great at catching the ball.
"I always said if you took him to England and had him play soccer, he would be great. If you took him to Australia and had him play rugby, he would be great. He was that versatile. The best player I ever coached.
"He has this sense of humor about him, and his message to young athletes will always be about working really hard and having fun. He was very tough, a great leader, but he never forgot to have fun. He's one of the best guys in the world."
Allen is 57 and played his final NFL season in 1997, a 16-year career with the Los Angeles Raiders and Kansas City Chiefs. But his were talents that, incredibly, might play even better in today's NFL than when he was rushing for more than 12,000 yards and scoring 145 touchdowns.
In a modern game of slot backs and creating mismatches and passing games that never have been more paramount, someone such as Allen and his multifaceted skill set would, as Robinson says, "be phenomenal."
Allen wouldn't offer much on what he will impart to those 846 minds, wanting to wait until Saturday, but is well aware the social media planet prep athletes now navigate through is far different from when he was a high school star with all the same hopes and dreams.
"It's about having a conversation with them," Allen said. "About being honest and letting them know that the greatest challenges are the ones that make you stronger and define who you are and what you are made of."
There is a final story.
Allen played quarterback his senior season at Lincoln, and the entire offensive strategy was to have him drop back to pass, survey the field and take off running. He also played defense and punted.
Once, a Southern California recruiter watched Lincoln play rival Morse, after which he asked then-Tigers coach John Shacklett what he thought of the kid on the other team who had just beaten his side.
"I told him Marcus was the best defensive player we had ever seen," Shacklett said. "Then he says, 'Well, we are thinking he might play running back for us at USC.' I said, "Shows you what I know.'
"Marcus Allen was capable of breaking a game open every time he was around the ball. Size, speed, forcing angles that weren't there for anyone else. He could run over you or around you. A man among boys."
On Saturday, the best Nevada preps has to offer will hear from that legend.
Contact columnist Ed Graney at egraney@reviewjournal.com or 702-383-4618. He can be heard on ESPN Radio 100.9 FM and 1100 AM from 11 a.m. to 2 p.m. Monday through Friday. Follow @edgraney on Twitter.
Related
Southern Nevada's title reign extends well beyond Bishop Gorman football