Alex Tuch is far from sidebar story to Golden Knights season
Updated April 27, 2018 - 11:43 pm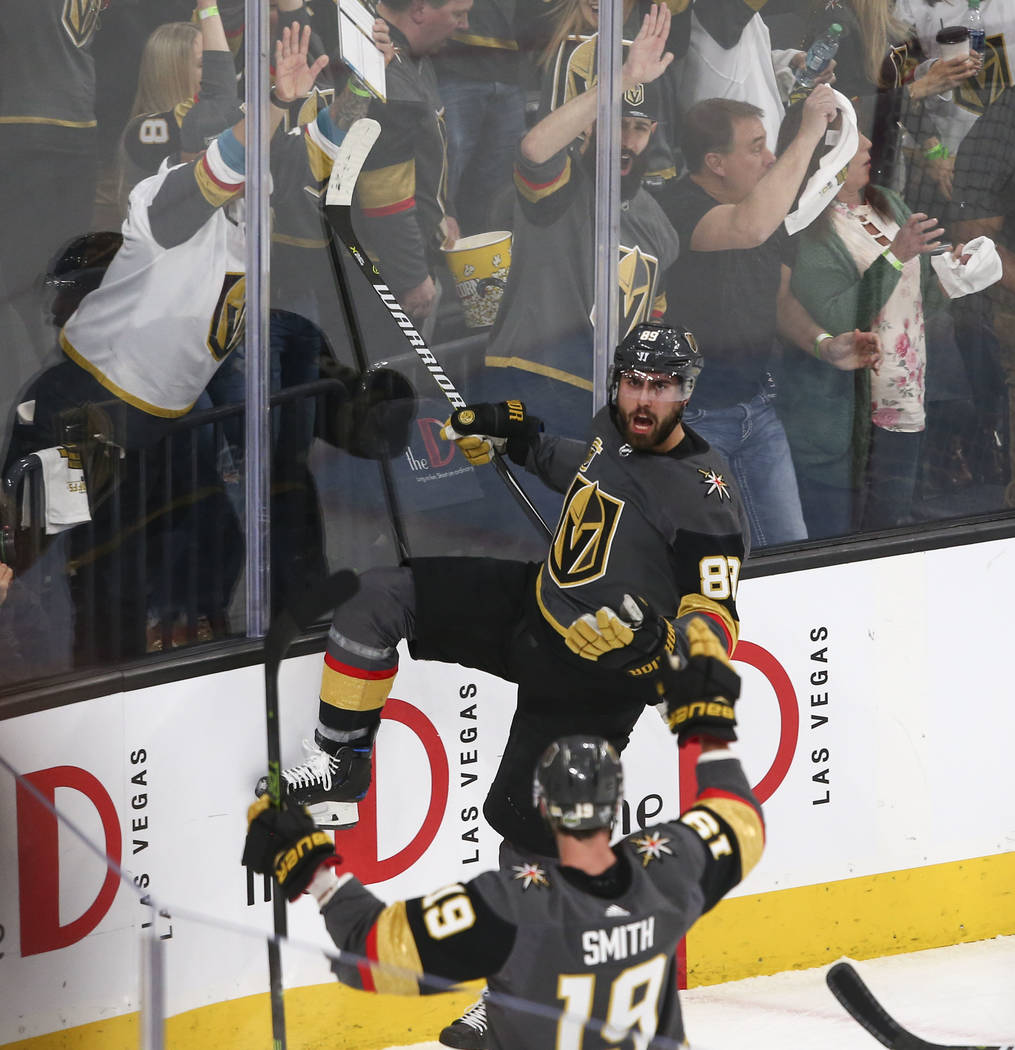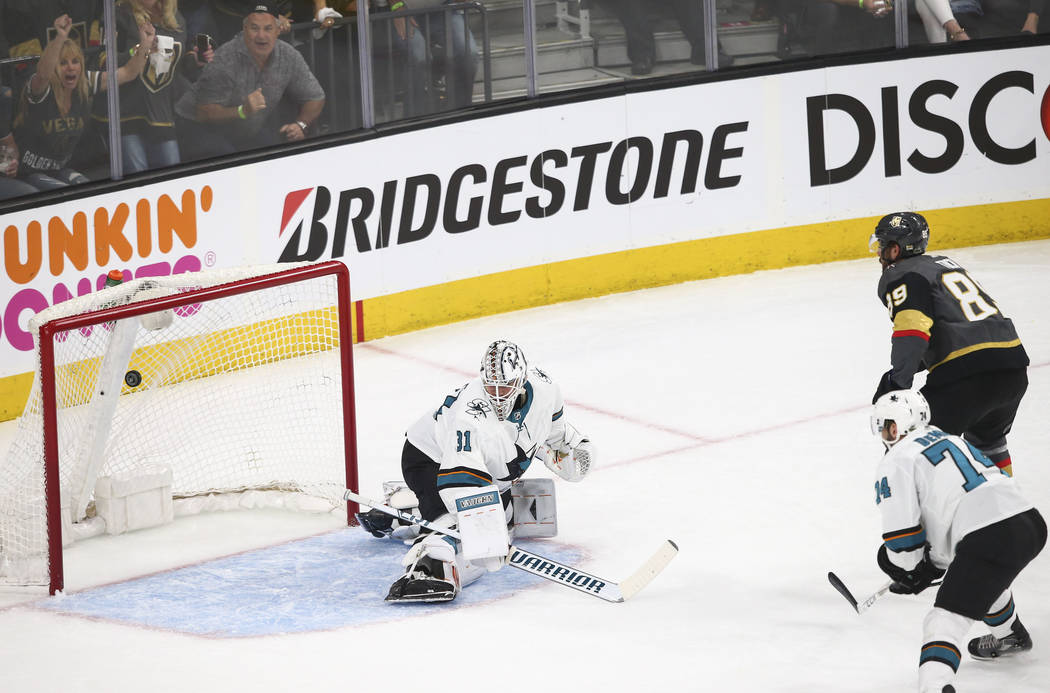 It was the fourth NHL development camp of his young career, and there was Alex Tuch last June, trudging from the rink to the locker room with all the draft picks and free agents, striding by the snack bar and those heated pretzels and other various treats, wandering past all the curious junior figure skaters and hockey moms and dads, a tall figure among wide-eyed teammates at the Las Vegas Ice Center.
All the while, Tuch never overthought his objective.
"I just wanted to make the team," he said.
The global tale that has become the Golden Knights and their unprecedented inaugural season was formed through a collection of required ingredients, be it the resurgence of a future Hall of Fame goalie in Marc-Andre Fleury or the veteran leadership of James Neal and Deryk Engelland or the fact William Karlsson went completely nuts and raised his previous best in regular-season goals from nine to 43.
But often a sidebar to leading storylines, Tuch is very much part of the narrative that has Vegas in the Western Conference semifinals, where it leads San Jose 1-0 in a best-of-seven series and hosts Game 2 on Saturday at T-Mobile Arena.
Tuch is the product of adept scouting by general manager George McPhee and staff, which assured coach Gerard Gallant the player Minnesota was including in an expansion trade once Vegas selected center Erik Haula was a promising talent with a ceiling much higher than his 6-foot-4-inch frame.
"I didn't know Alex," Gallant said. "I knew he was a good prospect, but I didn't think he'd be a (near) 20-goal scorer and such an important player for us in the playoffs. I thought he could be an important part of the team at some point. But his game has taken off. He's big and strong and can skate. He has all the tools."
He's sort of like, well, a younger version of his linemate Neal.
Tuch actually began the season in Chicago with the franchise's American Hockey League team before being recalled in mid-October. He skated mostly on a line of Cody Eakin and Brendan Leipsic (before the latter was traded), then some with Eakin and Ryan Carpenter, and has now found a place alongside Haula and Neal.
Tuch assumed that spot on the second line when David Perron — in the midst of a career season — was injured in late March, and was kept there even upon Perron's return, which tells you how good Tuch has been.
He finished the regular season eighth on the team in points with 37 and has two goals and two assists in five playoff games, an initial taste of the postseason and yet he's performing with a maturity beyond his experience.
The next James Neal?
His goal against San Jose in a 7-0 rout to open the series Thursday — the 220-pound Tuch raced into the attacking zone at top speed, split two defenders and beat Martin Jones with a laser — was nearly as impressive as when he made a similar move earlier to set up Haula for a score while screening Jones.
This is what Vegas has come to know of Tuch. His frame has always lent itself to being a terrific screener and yet he's a much better passer now than in October. He also takes care of the puck.
If there is a modern version of the power forward, it's him.
The comparisons to Neal, 30, more than make sense. That will only increase when Tuch begins finishing more plays around the net, and yet it's a popular thought that should Neal walk at season's end as an unrestricted free agent, Tuch will be among those counted on to make up for the loss of a proven 25-goal scorer whose best moments usually come in the playoffs.
Neal "is a heck of a hockey player," Tuch said. "Being compared to James — I definitely take that as a huge compliment. He's lights out, great under pressure. I think experience has a lot to do with it. I just came in here and worked hard and wanted to show them I deserved to be here. I wasn't really thinking about anything else."
He wasn't required to attend that development camp last June, but did anyway.
He wasn't assigned a place in the main locker room at training camp, but never thought twice about it.
He just wanted to make the team and stick around.
Understand this: He might not always be a leading storyline, but Vegas isn't Vegas without sidebars like Alex Tuch.
More Golden Knights: Follow all of our Golden Knights coverage online at reviewjournal.com/GoldenKnights and @HockeyinVegas on Twitter.
Contact columnist Ed Graney at egraney@reviewjournal.com or 702-383-4618. He can be heard on "The Press Box," ESPN Radio 100.9 FM and 1100 AM, from 11 a.m. to 2 p.m. Monday through Friday. Follow @edgraney on Twitter.