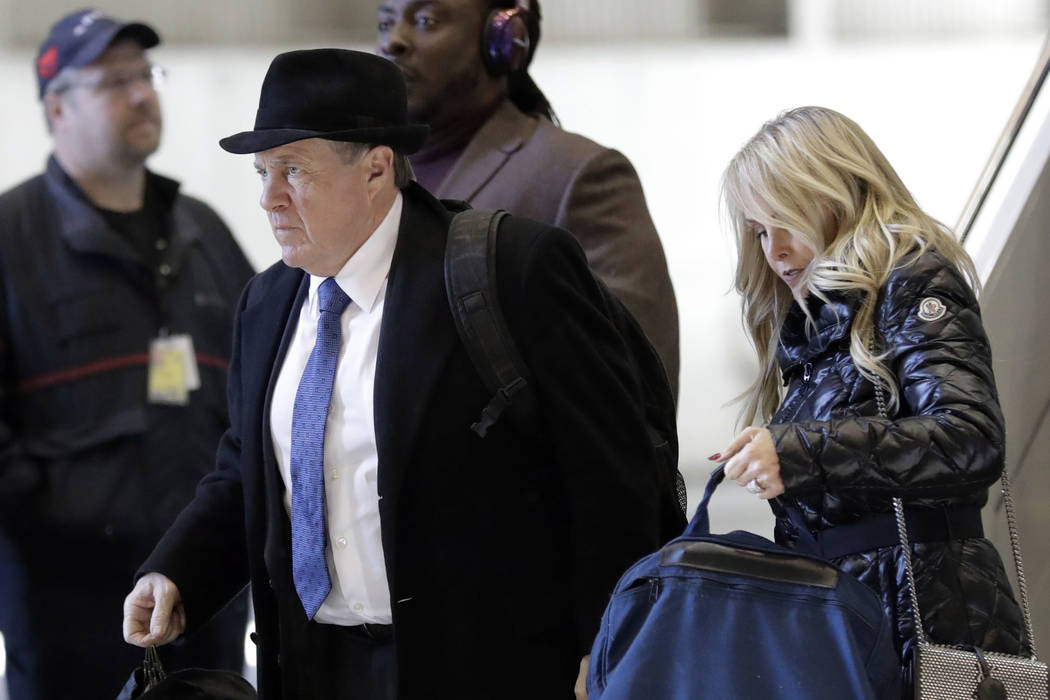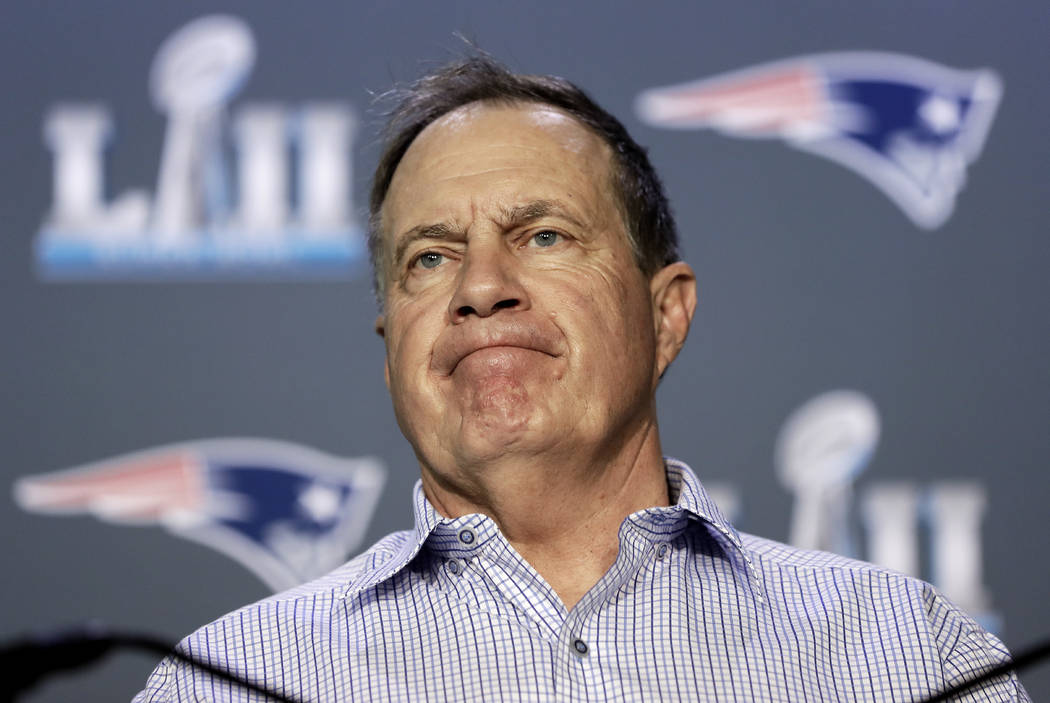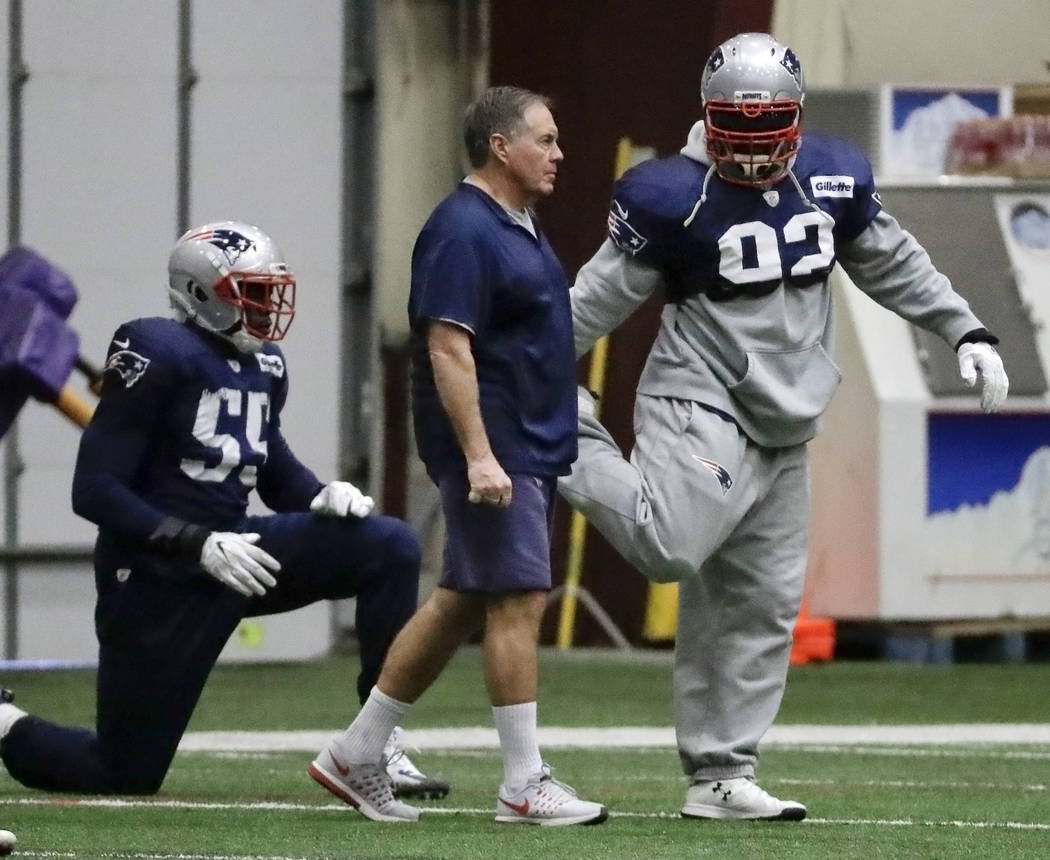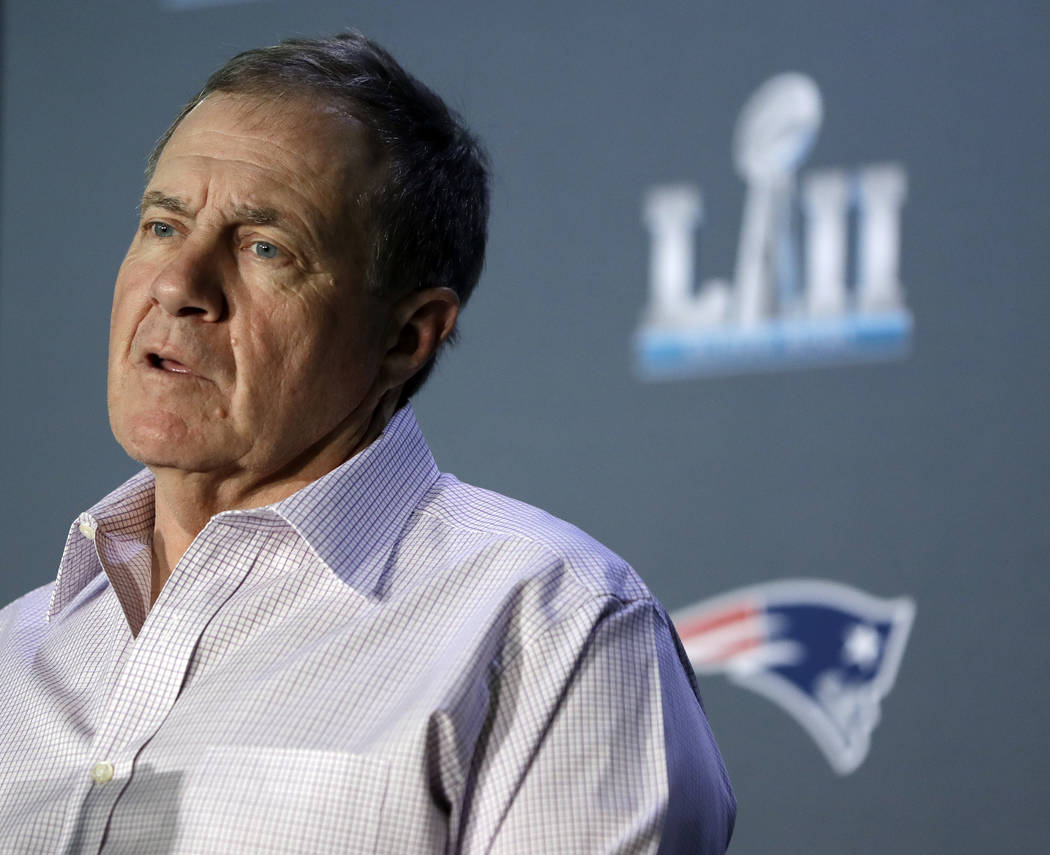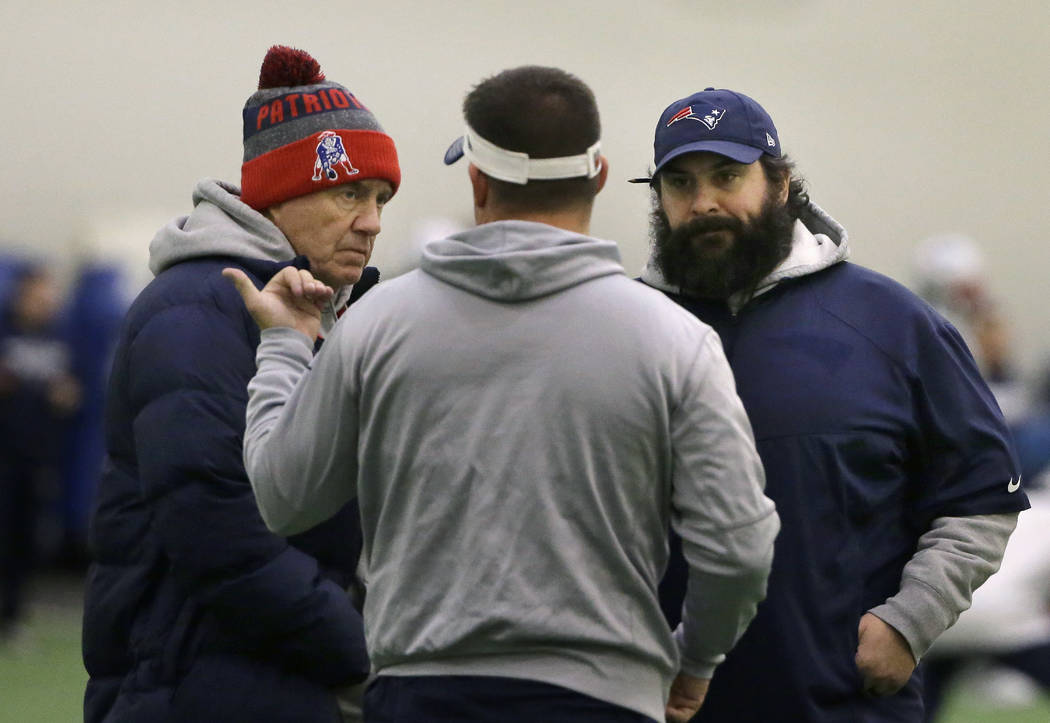 BLOOMINGTON, Minn. — It's one of the few things that can turn his scowl into a smile, one of the scant subjects when asked about at a Super Bowl — or any time, really — that seems to suggest there is more beating under Bill Belichick's hoodie than a fanatical desire to win the next football game.
You want a longer answer than two gruffs and a growl?
Ask about his father.
You know Super Bowl LII has lacked for much drama and controversy when one of the most compelling stories this week as the Patriots prepare to meet the Eagles on Sunday is the black fedora New England's coach wore upon arriving.
He departed the team plane in a suit, neck tie and a hat that belonged to his father, Steve, a former college coach who earned respect nationally as an assistant at Navy for more than three decades and who died in 2005.
"I don't spend 72 hours before a certain day thinking about what I might wear," Belichick said. "But this was my Dad's hat, so I thought I'd toss it on."
The bronze bust for his Hall of Fame speech was likely carved long ago and his gold jacket size awaiting official inclusion, this his eighth Super Bowl as head coach and an opportunity to win a sixth ring.
It's a subjective thing, all these best-ever lists.
It's not so subjective in regard to Belichick, who at 65 doesn't appear near done.
He can talk for hours — no, really — about the influence his father had on what is the pre-eminent coaching resume in NFL history, having grown up around those practices and meetings in Annapolis, the days when players went both ways, watching film in the field house on Tuesday nights, learning and understanding and seeing preparation at its most intense and focused level.
It all rubbed off on him.
Which is ironic, given it hasn't really translated to others.
The final seconds will tick away at U.S. Bank Stadium and whether the Patriots climb a stage and host another Lombardi Trophy or slowly depart the field as Philadelphia celebrates, Sunday will trigger major changes on Belichick's staff.
His two coordinators are set to take NFL head coaching jobs, offensive mind Josh McDaniels with the Colts and defensive guy Matt Patricia with the Lions.
Sometimes, the apple falls and travels a few feet, but when it comes to most who have been tutored under Belichick, it plummets and rolls for a few days.
Belichick as a tree is a giant sequoia.
It's his branches that have proven fairly weak.
"If I try and be anything or anyone than who I am, that won't really work," said Patricia, who has been with the Patriots in various assistant roles since 2004 and will become a first-time head coach in Detroit. "I'm my own person. I mean, Coach Belichick is unbelievable, but there is only one of him."
Maybe that's the answer, is all.
Maybe that's why Charlie Weis and Romeo Crennel and Eric Mangini and, yes, even McDaniels on his first go-round in Denver failed to take what they learned in New England and translate much of it to successful head coaching runs in the NFL or college.
Al Groh?
Kirk Ferentz?
Bill O'Brien? (Maybe in time.)
You can't copy Belichick, which is why most haven't been able to meet expectations that come with being one of his disciples. Nick Saban as a college coach is by far the one guy who has met them.
It's also a toss-up between Belichick and former Cowboys coach Jimmy Johnson as to which was the best modern-day evaluator of talent. Those two just really know what a football player looks like, and you can't as an assistant duplicate that when you're the one looking at film. It's an instinctive sense of which few are blessed.
It might be this simple: Belichick just knows and understands the game better than anyone else, how to improve strengths, how to fix weaknesses, traits learned from his father in all those Tuesday night film sessions at the field house.
Or it could be even simpler: None of those who left Belichick to become head coaches had Tom Brady.
"I think you have to decide what's best for the specific people you're with," McDaniels said. "What is done and happens (in New England) might not fit somewhere else. There's a lot of ways to win games and have a successful franchise. But, certainly, it's hard to take (the Patriots) and put them someplace else."
There's one reason: The guy who arrived here this week wearing a fedora.
Contact columnist Ed Graney at egraney@reviewjournal.com or 702-383-4618. He can be heard on "The Press Box," ESPN Radio 100.9 FM and 1100 AM, from 11 a.m. to 2 p.m. Monday through Friday. Follow @edgraney on Twitter.