Len Jessup isn't taking obvious path in hiring UNLV's athletic director
Updated April 14, 2017 - 8:54 pm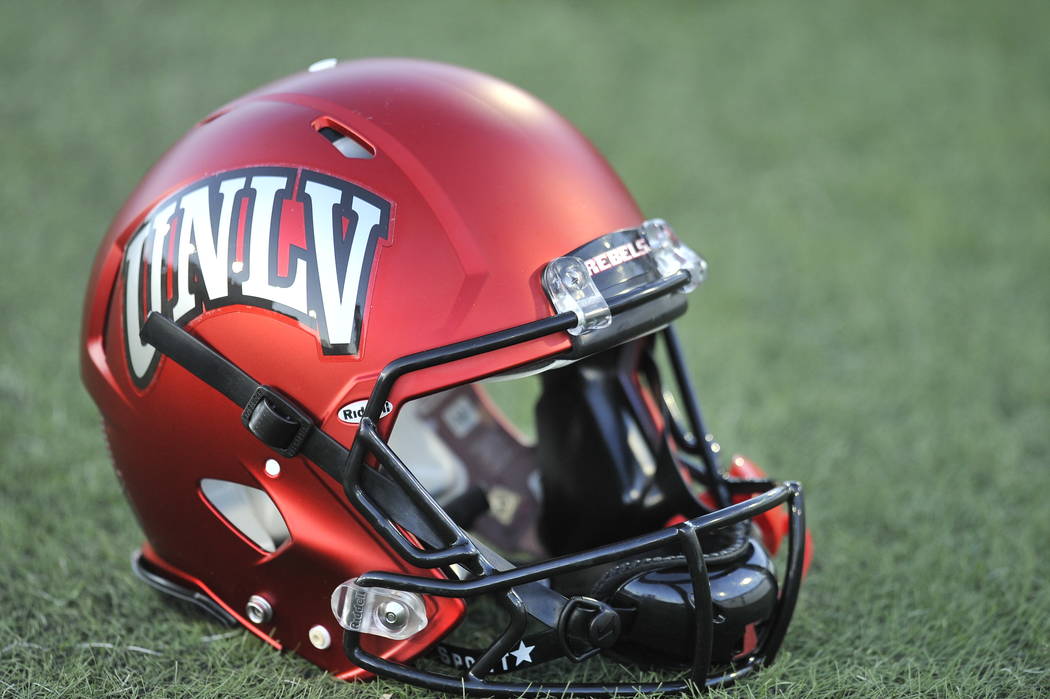 Len Jessup didn't take the comfortable route, and for this he should be commended.
He never has been one to shout from the mountaintop — UNLV's president rarely speaks publicly at a decibel louder than a conversational tone — but is obviously capable of making bold decisions without pounding his chest in the process.
The university on Friday was negotiating a contract to make Desiree Reed-Francois the school's next athletic director and, unless unforeseen issues arise this weekend, an announcement regarding the Virginia Tech deputy athletic director taking over at UNLV could come by Monday.
She would become UNLV's second female athletic director and follow its first in Tina Kunzer-Murphy, who is scheduled to depart her position at the end of the academic year before transitioning to a role with the UNLV Foundation.
I raise my hand as one who thought Jessup would travel the path of close-knit ties and offer the job first to a candidate such as Mike Ketcham from Arizona, where Jessup worked from 2011 to 2014 and has deep connections.
It also made sense he might gravitate toward Mike Cragg of Duke, second in command at a school with such a nationally recognized name and basketball program.
Wrong on both counts.
Instead, Jessup moved away from what many believed obvious choices and looked elsewhere for someone he thought checked the most boxes needed to advance UNLV athletics.
Reed-Francois, 45, seems to check a lot of them.
Hers is a resume that includes experience within those areas — marketing, fundraising, operating facilities, ticketing, communications, leadership, hiring coaches — that any athletic director desiring successful results needs.
She's an attorney who once worked for the Oakland — um, Las Vegas — Raiders. Worked for the NFL, too.
She has sat in the lead chair as an interim athletic director (Cincinnati in 2014), and her other stops have included Power 5 schools Tennessee and California. She is a graduate of UCLA. She has been around the big-time of college athletics.
She was also the associate athletic director at San Francisco when the Dons made the controversial move of firing men's basketball coach Jessie Evans in December 2007 and replacing him with Eddie Sutton. It was essentially a way to ensure the college Hall of Famer won the 800th career game that he was two shy of upon arriving. He was gone at season's end.
There is also the former Fresno State volleyball coach who said she was undermined by Reed-Francois, then an associate athletic director, before being fired in 2004 and filing a lawsuit against the university. The coach, Lindy Vivas, was awarded $5.85 million — which a judge later reduced to $4.52 million — after claiming she was dismissed because of her advocacy for gender equity and her perceived sexual orientation.
But it's also true Reed-Francois was a favorite of Todd Turner, president of Collegiate Sports Associates, the search firm hired by UNLV to help find a replacement for Kunzer-Murphy. I am told Turner believes Reed-Francois among those nationally was the most deserving of this opportunity, sort of the best-choice-who-is-next-in-line to run a department.
This gives value to the $75,000 investment UNLV made for a national search. If landing a candidate from a Power 5 conference with the experience of Reed-Francois and identifying other similar finalists suggests anything, it's that Jessup moved past the school's often small-time ways of thinking.
He thought big.
This is a critical time for UNLV athletics, a 24/7 job for the athletic director. She must immediately market a third season under football coach Tony Sanchez while fighting for the public's discretionary dollars as major league sports prepare to engulf the town.
Rebels basketball is unquestionably a few years away from again competing near the top of the Mountain West. Selling the brand of UNLV athletics has become an increasingly tougher job.
And unless something unforeseen occurs in the next 48 hours, the person who will inherit that challenge is a former rower at UCLA who once taught law classes at Tennessee and Santa Clara.
It appears Len Jessup has decided Desiree Reed-Francois is the choice.
He didn't take the obvious path and, until proven wrong, should be commended for it.
Contact columnist Ed Graney at egraney@reviewjournal.com or 702-383-4618. He can be heard on "Seat and Ed" on Fox Sports 98.9 FM and 1340 AM from 2 to 4 p.m. Monday through Friday. Follow @edgraney on Twitter.