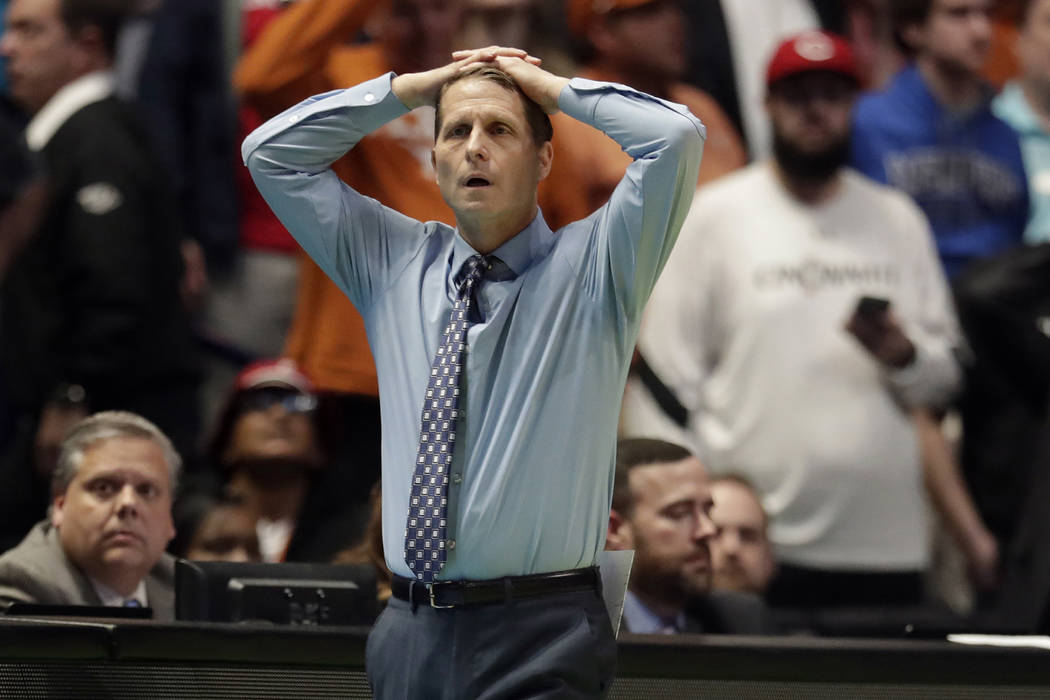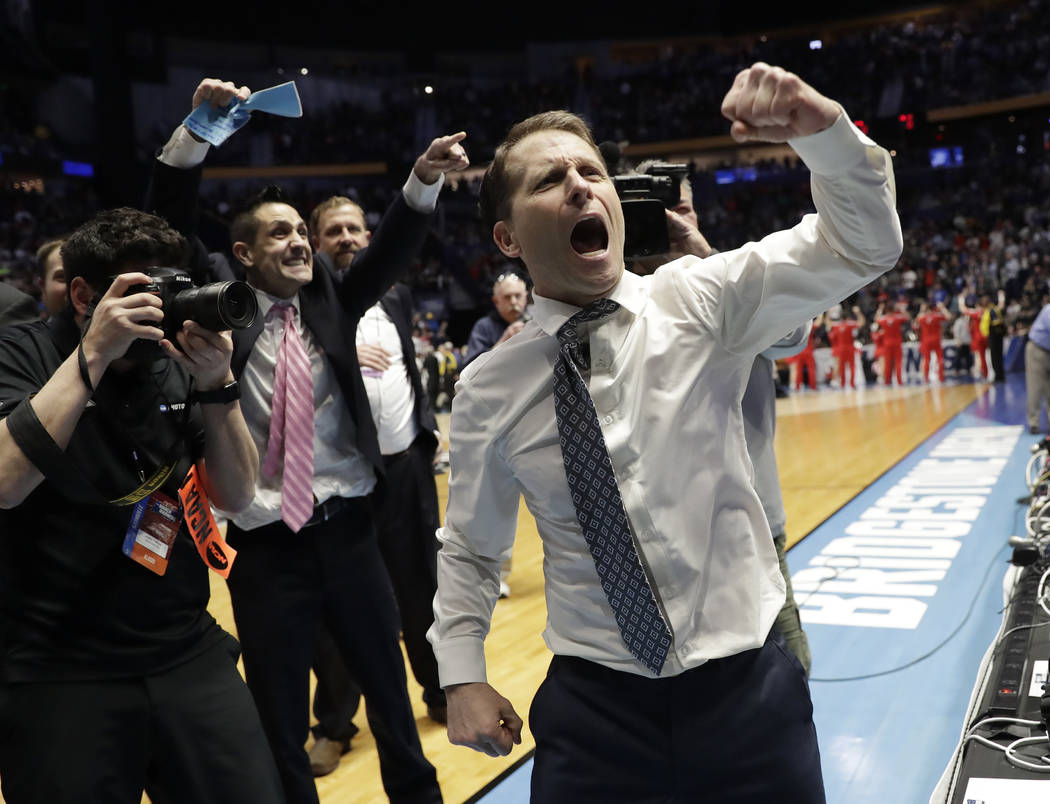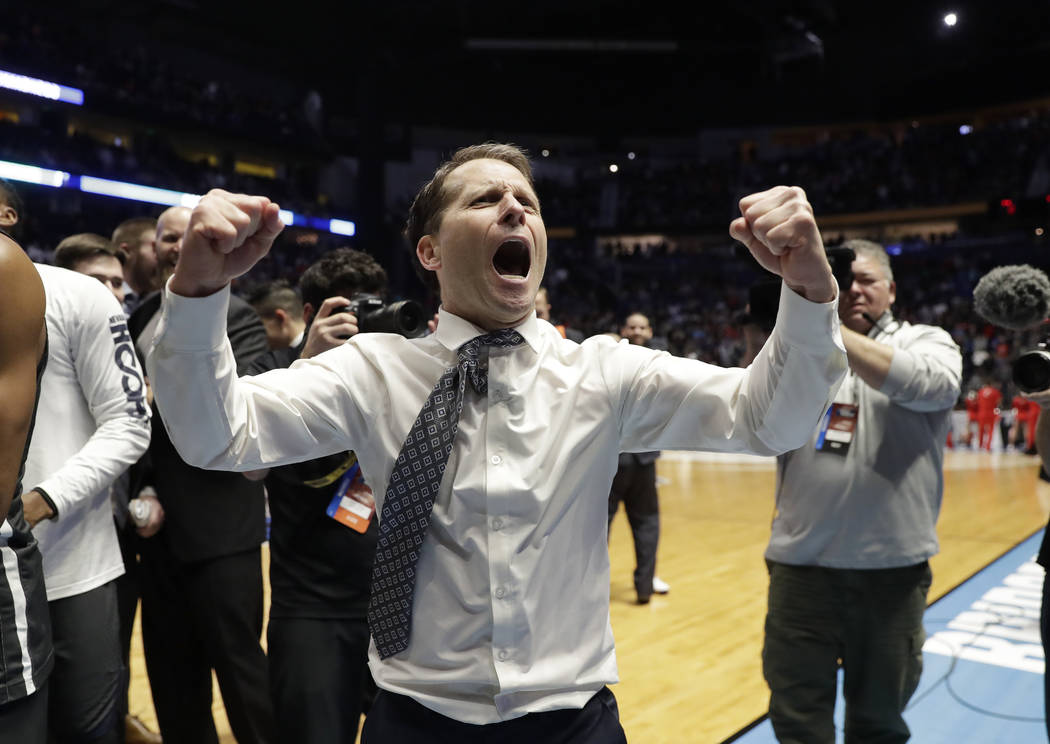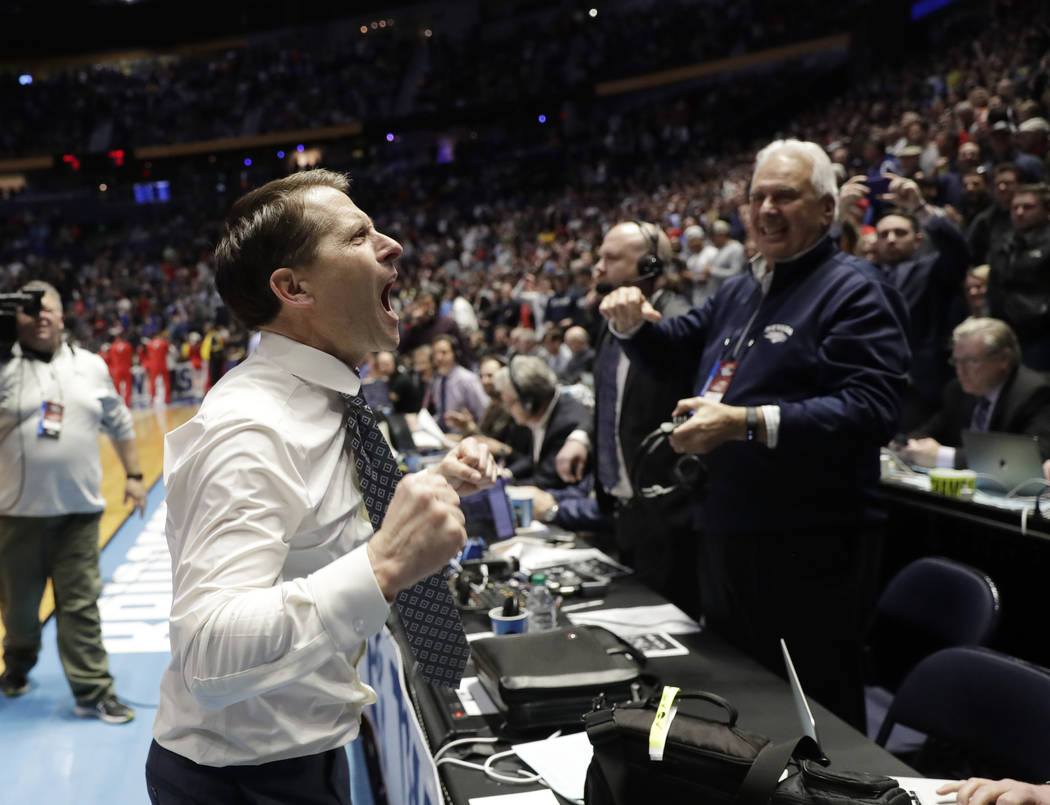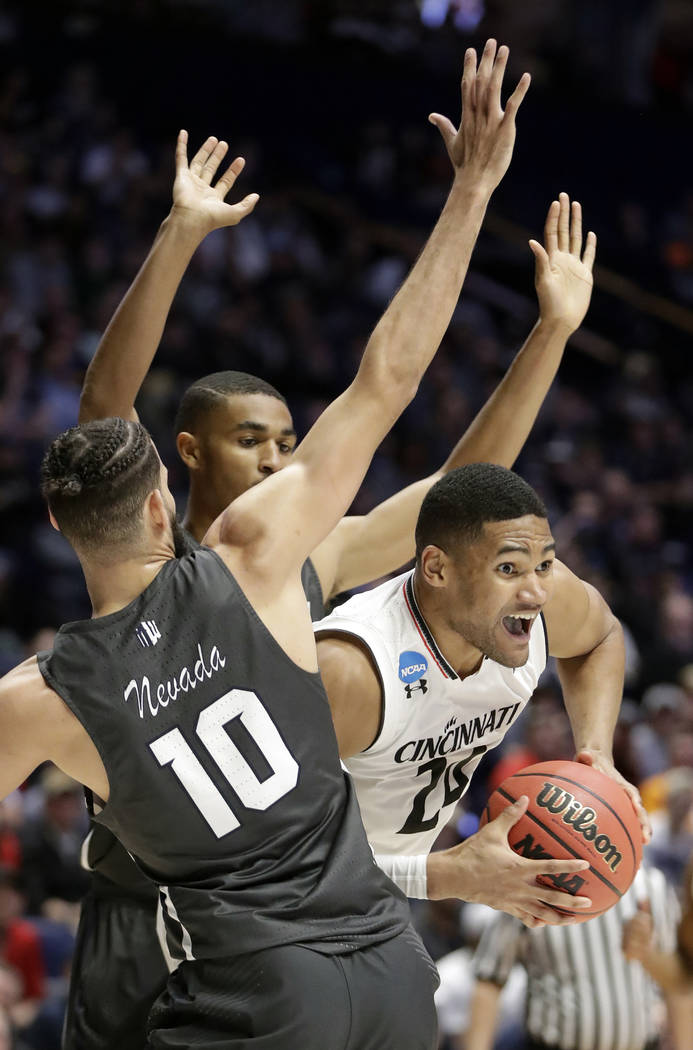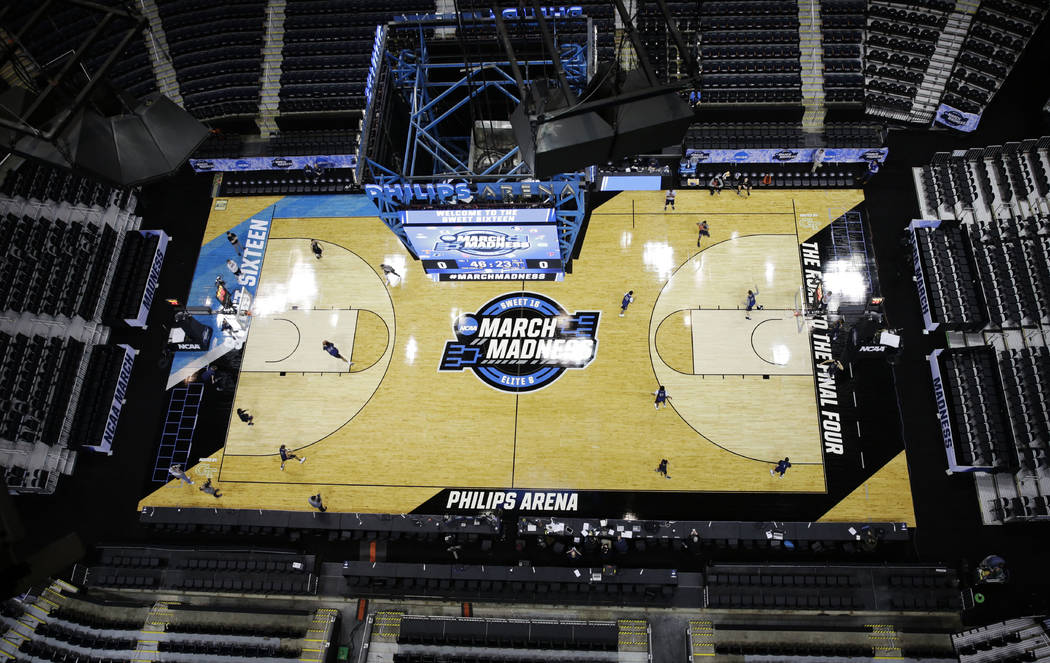 The halftime score was 55-25, and the No. 1 seed in the Mountain West basketball tournament at the Thomas &Mack Center was headed for an embarrassing loss.
And the guy directing the winning team couldn't watch the clock run fast enough those final 20 minutes.
"Even down 30, they fought back the entire way and made a run to lose by 17," San Diego State coach Brian Dutcher said. "They just ran out of time. They never stop playing. They're just wired that way. We just ran clock. I didn't want to take any chances against them.
"They're just so tough. You can't coach what they have. And that's all a credit to Muss. They're wired that way because he's wired that way."
When you peel away what drives a 53-year-old basketball coach who takes his shirt off more than Zac Efron and has been known to offer some postgame celebratory comments on live TV that would earn most preteens a bar of soap for dinner, you understand how UNR has arrived to the Sweet 16 of the NCAA Tournament.
Eric Musselman has a roster full of players that while perhaps not destined to succeed are certainly determined to, and comebacks in NCAA victories against Texas and Cincinnati have offered the nation a glimpse of what Mountain West teams have known for a few years now: They might be called the Wolf Pack, but they are tougher to kill than a water bear.
Or did you miss that game last season when UNR trailed by 25 with 11 minutes remaining at New Mexico and won?
UNR is a slight favorite against Loyola of Chicago in a South Region game Thursday at Atlanta, but the Ramblers have the now famous 98-year-old Sister Jean as their leading cheerleader and team chaplain, so if spiritual guidance means anything, the affable nun and 11 seed will be difficult to send home.
But it's hard to figure any of the other 15 teams still breathing can match UNR for its unity and resolve, amazing when you consider the Wolf Pack offer a starting lineup of five transfers. It's how Musselman has turned things so quickly in Reno, embracing one of the game's more popular trends of landing players searching for greener pastures elsewhere for various reasons.
He has meshed names from numerous spots on the college map into a unit of cohesion and decisiveness, traits that helped spark second-half rallies of down 14 to Texas and a seemingly insurmountable 22 to Cincinnati.
This was Bearcats coach Mick Cronin 24 hours before his team's game against UNR: "You know, it's a team built on competitive toughness. I watched them closely (against) Texas never give in. They would not back down. They kept digging in."
This was Cronin after his team's 75-73 loss to the Wolf Pack: "I knew the game was far from over. We tried to continue to say that."
Mountain West benefits
It's true UNR plays five guards, that do-it-all junior Jordan Caroline is a small forward posing as a center, that it's one of the best teams nationally in terms of turnover margin, that limiting the kind of empty possessions that hamper other teams is an obvious advantage for the Wolf Pack.
But it's more than just being careful with the ball.
It's the mettle so many opponents first mention when describing UNR, a characteristic born from a guy whose deep resume includes two NBA head coaching jobs. Musselman is a terrific teacher who is either happy with results of his daily workout routine or auditioning for a 50-and-over coaches calendar.
Either way, UNR feeds off his insatiable desire to win, and the number of shirtless opportunities lately translates directly to this spot in the Sweet 16.
"What other team do you know where the best player like (junior) Caleb Martin takes so many charges and plays through injuries like he has?" Dutcher asked. "They only play like seven guys, and yet each one is willing to take the punishment at both ends for 40 minutes if they have to. Caroline has that incredible motor. They all just keep playing no matter what the score is.
"I think this is great for the Mountain West, great for our league, the way they are representing us.
"I hope they win it all."
I'm not sure TBS does.
If the Wolf Pack find themselves cutting down nets after the national championship game, who knows what Musselman might take off next.
Contact columnist Ed Graney at egraney@reviewjournal.com or 702-383-4618. He can be heard on "The Press Box," ESPN Radio 100.9 FM and 1100 AM, from 11 a.m. to 2 p.m. Monday through Friday. Follow @edgraney on Twitter.