Whistles don't allow for classic as North Carolina tops Gonzaga for title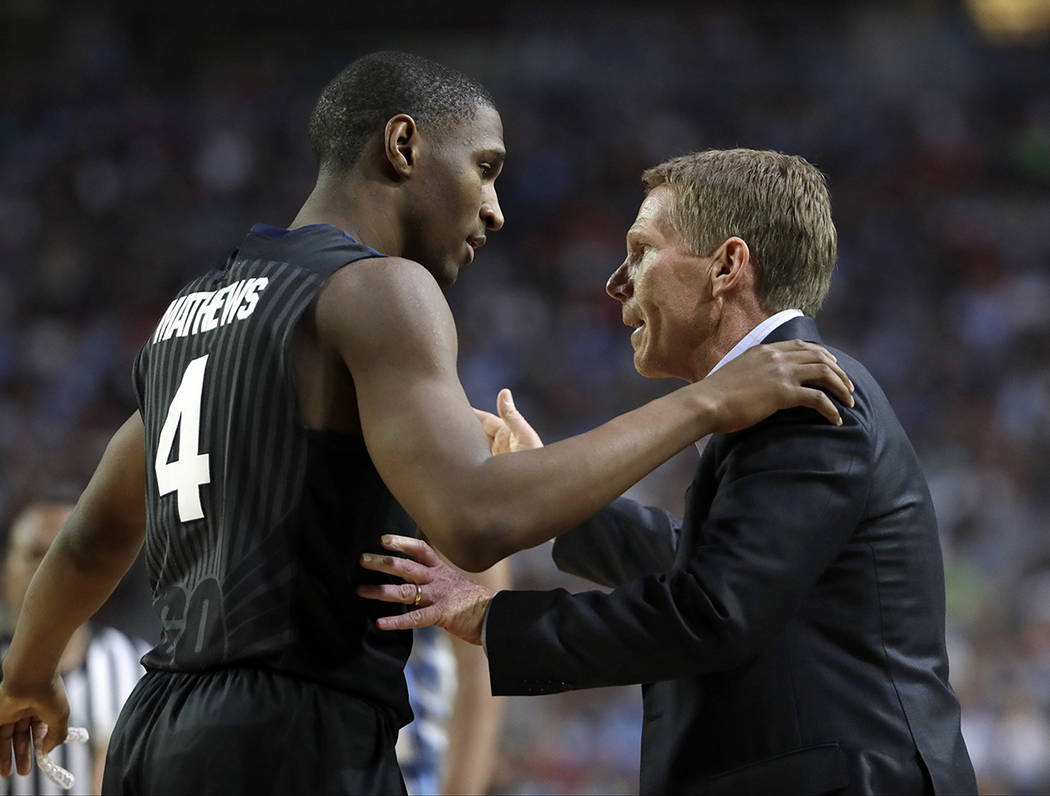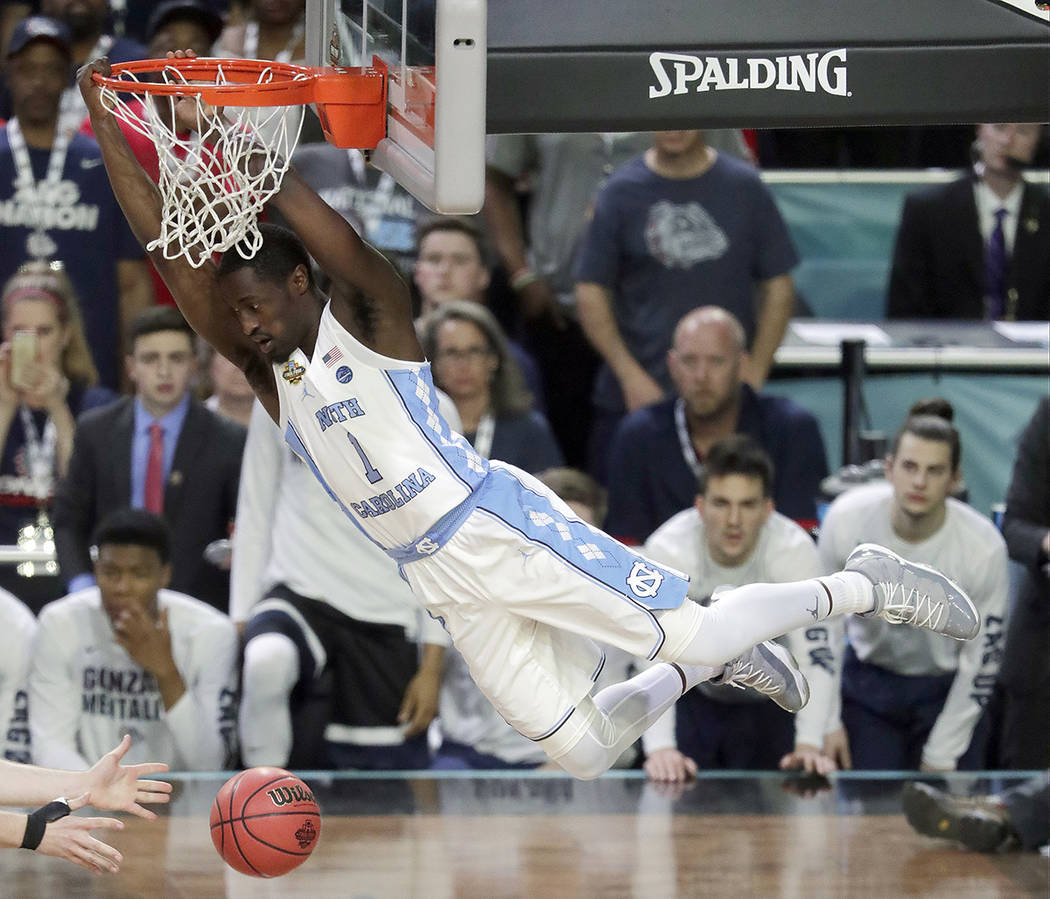 GLENDALE, Ariz. — It had all the makings of an instant classic, even if the David versus Goliath theme was a more contrived storyline than truthful depiction.
It could have been memorable for all the reasons that make college basketball and the Final Four incredibly popular across the nation's landscape, that define March as so special and captivating each year.
But it wasn't allowed to be.
It wasn't allowed to breathe and live and create such shining moments.
Not a stinking one.
North Carolina has a sixth national championship and it is deserving in the sense the Tar Heels proved to be the better of two teams hardly at their best and yet never permitted to be Monday night, beating Gonzaga 71-65 at University of Phoenix Stadium.
The attendance: 76,168.
In other words, the number of people who didn't show up to watch three officials.
Confession: I hate writing about those with whistles, almost always convinced there are countless other areas within a 40-minute game that contribute as much or more to a specific team winning or losing. Maybe because there are.
But this was for a national title, for history, not some Mountain West matchup in the middle of January. These times, this particular game, demands everyone's best.
Nobody gave it Monday — not the teams and certainly not those officiating it.
To a player, those with Gonzaga refused to blame the loss on calls, and you would hope the same level of class would have been shown by the Tar Heels had they lost.
Makes sense. The referees weren't biased. They were just really bad.
The teams, for the most part, also were, with Gonzaga shooting 34 percent and North Carolina 36 percent and both combining to miss 20 free throws.
Close doesn't always mean well played.
"The (officiating) was a little rough, but at the same time, you have to fight through it," said North Carolina junior wing Theo Pinson. "We still had to make plays in the end."
You got the feeling early on that nerves from the enormity of the moment had swallowed both teams, each finding it difficult to deal with the same sort of size they have presented opponents all season. Bad shot selection. Bad decisions with the ball. Things were just out of sorts.
But the moment also proved too big for Verne Harris, Mike Eades and Michael Stephens, the three guys nobody came to see. They didn't work the game, but instead committed the cardinal sin of officiating and became it.
North Carolina and Gonzaga have some large bodies, for sure, but neither offers the style of a Georgetown in the early 2000s. These are tough teams but not beat-you-up ones, not physically intimidating in the way so many past ones have been.
Still, there were 44 fouls called (22 on each team), the most in a final since North Carolina-Michigan State had 50 in 2009.
Specifically, there were 13 called within the first 5:40 of the second half Monday.
A minute later, each team was in the bonus.
Gonzaga freshman center and Bishop Gorman High alum Zach Collins fouled out with 5:09 left in a two-point game, while a combined eight other players between the teams had three or more fouls.
It's true players have the responsibility to adjust to those calling the game as it moves along, but it reached the point Monday where things became so stagnant due to stoppages, it was impossible to know what was a foul and what wasn't.
Despite it all, there were other, far better and more inspiring sidebars, beginning with a North Carolina team earning a large slice of redemption from losing last year's final to Villanova on a last-second shot.
There was Gonzaga, the major power from the midmajor West Coast Conference, finally breaking through the glass ceiling many thought it might never shatter.
Then there was North Carolina senior Isaiah Hicks, mobbed at game's end by teammates, he the player who many blamed for being late to contest the game-winner of Kris Jenkins of Villanova last year and yet the one whose basket with 26 seconds left Monday put the Tar Heels up three and proved the game's biggest score.
"You're right there on the brink of a national championship," Zags coach Mark Few said. "You want to give that to your team and program. I'm hoping it will settle in and we will feel better tomorrow and in the days to come. But this just crushes you."
Classics need to invite creativity. This one had it all on paper, one of the game's most successful and historic programs, the blueblood from Chapel Hill, against the first-time finalist from the small league out West which proved so many doubters wrong as a No. 1 seed advancing through the bracket.
But it wasn't allowed to be one.
It wasn't allowed to breathe and live.
North Carolina didn't win because of the officials and Gonzaga didn't lose because of them, but the nation was robbed of what could have been in terms of the moment.
Hell hath frozen over: Often during the course of things, I found myself thinking the same thing.
I sure wish Dave Hall was working the game.
Contact columnist Ed Graney at egraney@reviewjournal.com or 702-383-4618. He can be heard on "Seat and Ed" on Fox Sports 1340 from 2 to 4 p.m. Monday through Friday. Follow @edgraney on Twitter.