You have entered the spin zone for Mayweather-McGregor
August 10, 2017 - 9:11 pm
Updated August 10, 2017 - 9:24 pm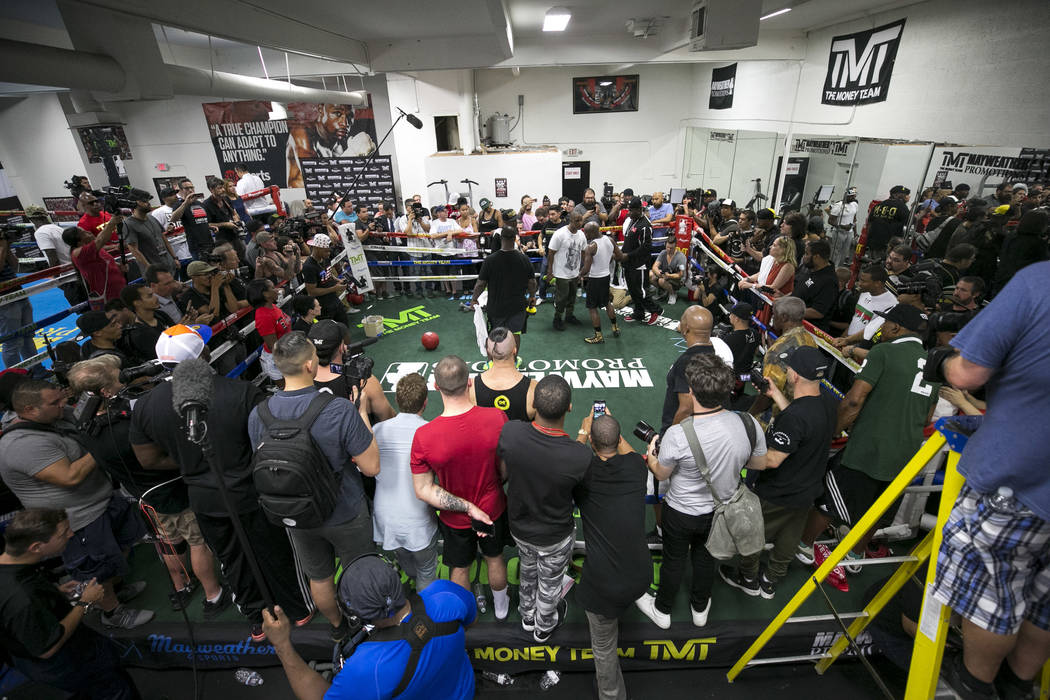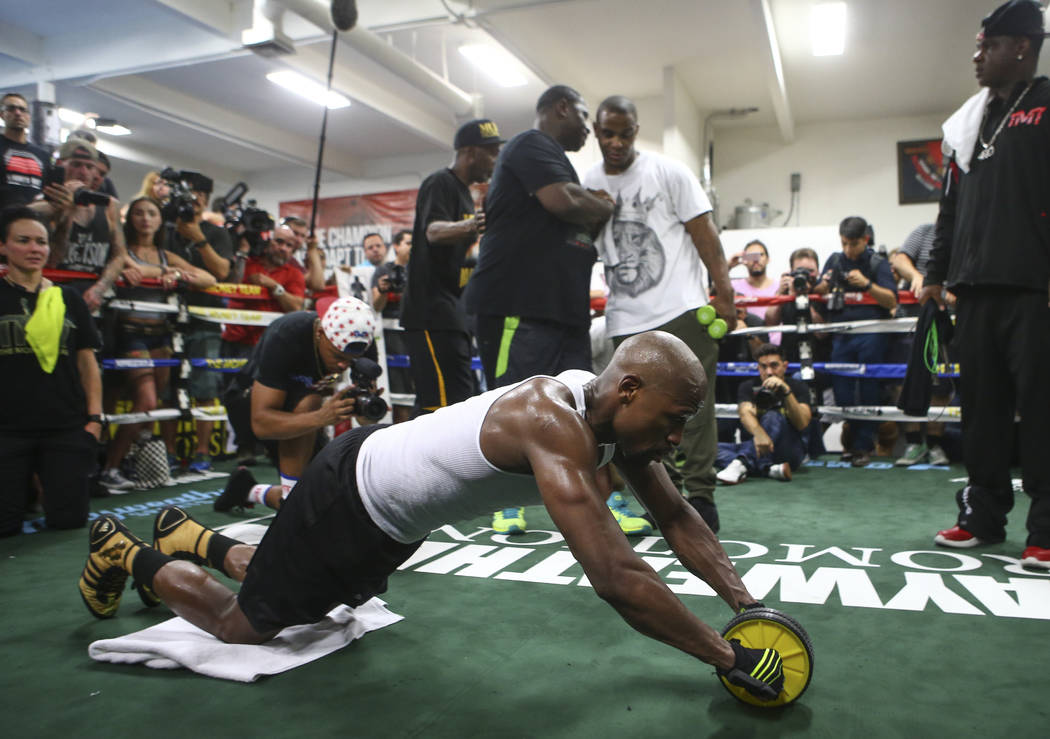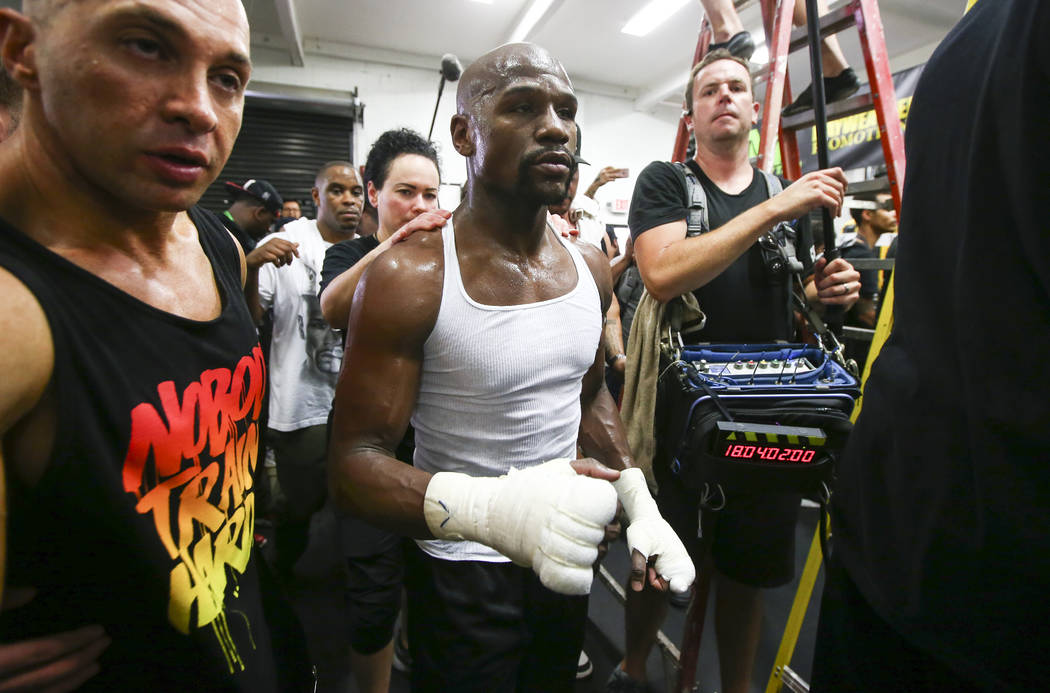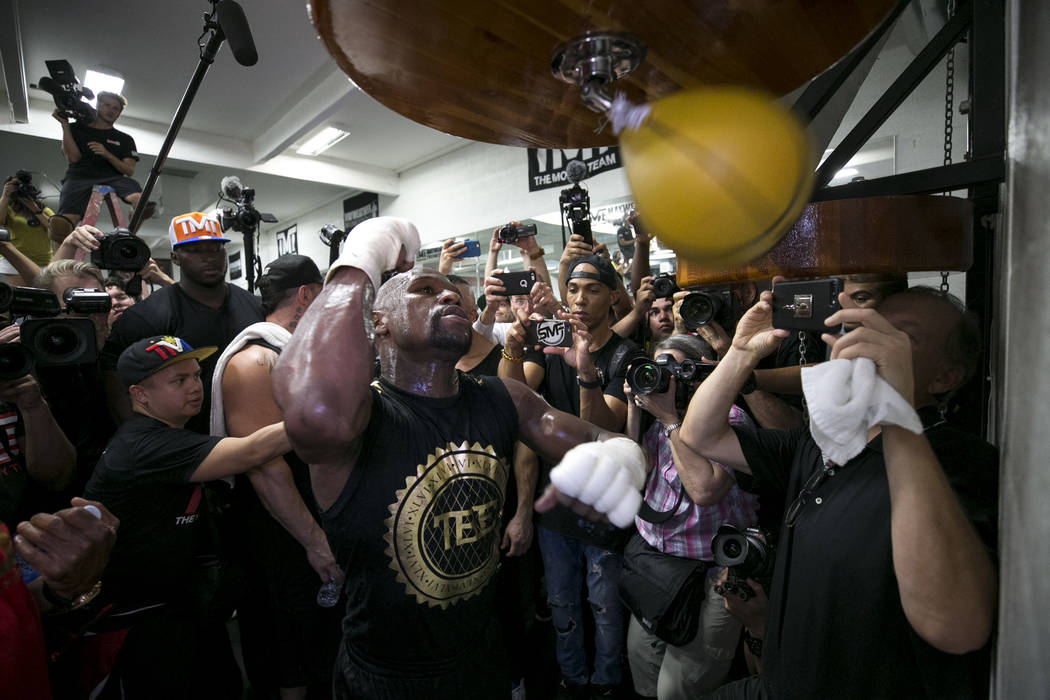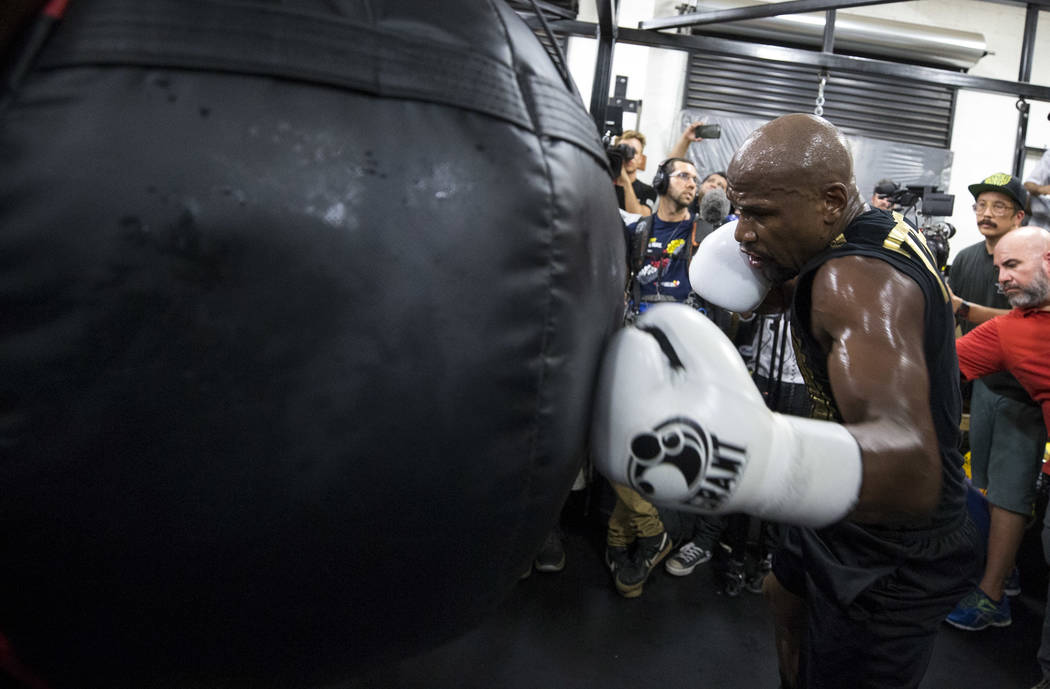 It was three months ago when Mark Kriegel, an accomplished boxing author whose works include "The Good Son: The Life of Ray 'Boom Boom' Mancini," predicted to me how the buildup to a Floyd Mayweather-Conor McGregor fight would eventually turn.
His take: That should public interest seem to wane in the weeks leading to Aug. 26 and ticket sales be reported as not-so-spectacular and the ol' hype machine began inching toward a flatline, the angle would turn to McGregor actually having a legitimate chance.
That one side would begin to talk about the MMA star being younger than Mayweather, having a longer reach than Mayweather, having more power than Mayweather — that the Irishman was every bit capable of winning a fight in which he's an underdog the size of Dublin.
In other news, I have asked Kriegel to choose my family's lottery numbers on our next trip to California.
His forecast of how things would be spun to help keep interest strong (and pay-per-view sales rising) is playing out to the last hyphen of hyperbole, a strategy gamely employed by Mayweather's camp Thursday when the fighter had a media workout.
"I know I'm going to see a fighter, a warrior," Mayweather said. "I'm not going to overlook him. On paper, everything leans toward Conor McGregor. We know he's taller, we know he has a longer reach, we know youth is on his side, everyone is saying power is on his side. I never said he's going to beat me. I'm going to tell the people what I truly believe and what it is on paper."
I'm not sure he believes anything other than the part about him not losing, but it makes sense his side is going to say whatever it can to give the appearance the farce of a fight most expect at T-Mobile Arena might instead prove one worth paying to see.
It's all part of a plan to re-energize mainstream fans after a four-city world tour in July that delivered results ranging from ludicrous to successful to distasteful to hilarious.
It's difficult to fathom any sporting event in which revenues could crawl within $1 billion and a gate producing an estimated $80 million and PPV buys in the expected range of four million-plus could be deemed in danger of underperforming, but that's the conclusion many drew from reports this week that thousands of tickets remain available.
Silly notion, this.
There were also tweets from folks saying tickets could be purchased at Costco, which doesn't help those of us without an extra $3,500 after cases of the toilet paper and ginger ale are secured.
"I'm tired of this," said Leonard Ellerbe, CEO of Mayweather Promotions. "Right now, we have over $60 million in the box office. You tell me what part of that remotely looks like ticket sales are slow. This isn't a damn Rolling Stones concert that's going to sell out in seconds. When you talk about our tickets that go from $500 to $10,000, that's expensive.
"You guys are always complaining and looking for (bleep) when there is nothing there. Tickets at Costco. We don't have anything to do with that, that's Ticketmaster, but is it a bad thing? Opening this up to a housewife in Idaho, Iowa, Kansas, someone who wouldn't normally have access to our fight? Times change. You have to think outside the box."
Midwest housewives everywhere rejoice.
Ellerbe was hot under the collar for sure, and not just because someone turned off the air conditioning at Mayweather's gym. But he's also correct about ticket sales, given it makes sense that the cheapest (a relative term in this case) would have sold first and those in much higher-priced areas of the arena probably will be grabbed closer to Aug. 26 by celebrities and corporate suits wanting to attend. The gate appears just fine.
Mayweather said he believed it should be considered a victory for McGregor if the UFC champion goes the distance and still loses on points, that one reason both camps have requested of the Nevada Athletic Commission the middleweight fight be contested with 8-ounce gloves instead of the standard 10 ounces is to increase the opportunity for a knockout.
Which begs the question: Should the fight begin and Mayweather sense the odds were correct and McGregor's skills in the ring are nowhere near able to compete, will the unbeaten boxer try to end things immediately or allow them to go on for a while so as to appease those watching?
"When it's something of this magnitude, this is not just a fight," Mayweather said. "This is an event. I think we both owe the fans, as well as the public and everyone tuning in, excitement. I can say that after the fight is over on Aug. 26, everyone is going to be happy."
I'm sure McGregor will be after he looks at his bank statement.
The rest of this stuff about him having any real advantage: Straight spin zone, baby.
Contact columnist Ed Graney at egraney@reviewjournal.com or 702-383-4618. He can be heard on "The Press Box," ESPN Radio 100.9 FM and 1100 AM from 11 a.m. to 2 p.m. Monday through Friday. Follow @edgraney on Twitter.
Related
IBF champ Gervonta Davis headlines Mayweather-McGregor undercard
Predicting success
The following numbers have been reported as possible to reach for the Floyd Mayweather-Conor McGregor fight Aug. 26 at T-Mobile Arena:
Gate: $80 million
Gross revenue: $1 billion
Pay-per-view buys: 5 million