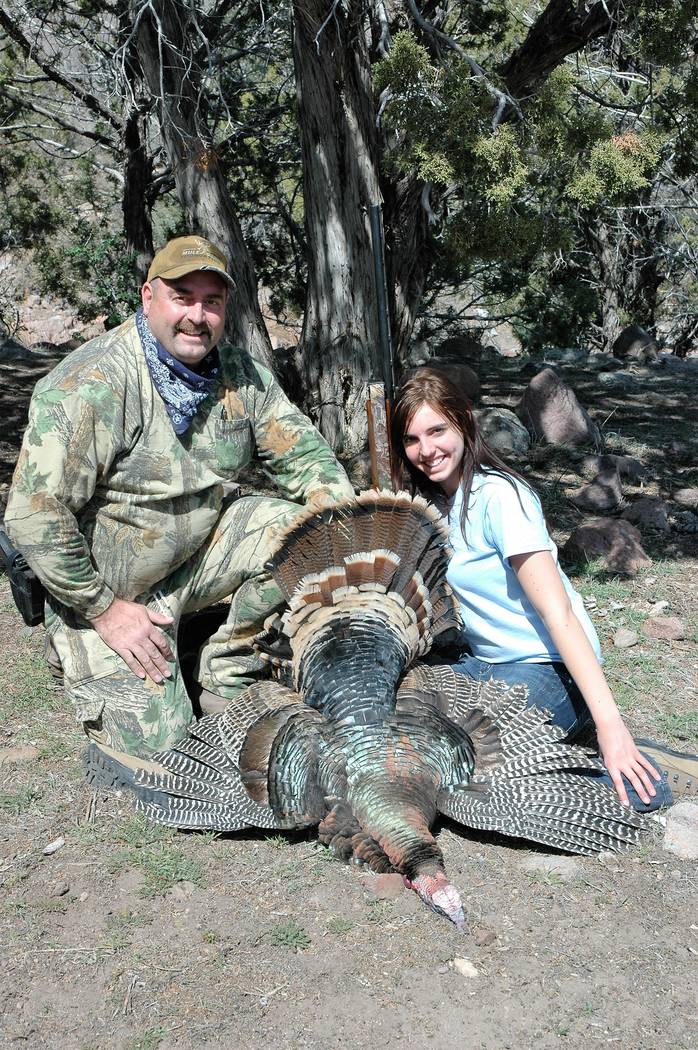 Several years ago, I attended a turkey hunting seminar taught by an outdoor educator from Arkansas. It became obvious early in his presentation that the man was obsessed with the sport.
He not only knew about turkeys and their behavior, but also had mastered the ability to demonstrate the body language and sounds of a strutting gobbler — a mature male or tom. At times, I almost expected him to start growing feathers and a beard to go with his perfected turkey strut.
"I've got to try this," I thought to myself.
On another occasion, I was wandering around the aisles of Bass Pro Shop in Nashville, Tennessee, when my musings were interrupted by a call that at first seemed out of place.
"Cluck, cluck, cluck, cluck, cluck."
It was the call of a hen turkey, and with my curiosity piqued, I undertook a serious search for the call's origin.
As I rounded the endcap of an aisle, I found a young boy who appeared to be no older than 10 or 11 working a box call. It was obvious he had learned under the tutelage of someone who understood turkeys.
"I've got to try this," I whispered out loud.
A year later, I bagged my first turkey while hunting with friends on Arizona's Kaibab Plateau. Looking at the tom, I thought, "My kids have got to try this!"
So we started applying for Nevada turkey tags, and it wasn't long before Dallin and Calli, my oldest son and youngest daughter, drew tags in Lincoln County. That meant it was my turn to play cluck, cluck, cluck on a box call of my own.
We were working our way slowly through a stand of pinyon pine and juniper trees when a tom gobbled back at us. The response to my feeble attempts at hen calls seemed distant, but it was definitely a tom.
We scrambled for cover under the boughs of a pine tree and made ready. I worked the box call once more and the gobbler answered right back. He had covered some ground and was closing fast.
A few sweet nothings whispered via the box call drew the gobbler within shooting distance, but he wasn't alone. We could see him and a second tom strutting back and forth on the other side of pinyon pine, their tail feathers fanned out wide. Then just as the birds were about to dance into shooting range, they were scared off by the roar of a passing four-wheeler.
Though disappointed, we opted to stay put and try again. A short time later, one of those gobblers came back for another look. One more romantic cluck on the call was more than he could stand.
A minute or two later, the three of us were admiring Calli's first turkey.
If you have yet to try turkey hunting, you are missing out on a fun experience. Nevada's 2018 turkey draw is open at NDOWlicensing.com, and you have until 11 p.m. Tuesday to submit your applications.
Freelance writer Doug Nielsen is a conservation educator for the Nevada Department of Wildlife. His "In the Outdoors" column, published Thursday in the Las Vegas Review-Journal, is not affiliated with or endorsed by the NDOW. Any opinions are his own. Find him on Facebook at @dougwritesoutdoors. He can be reached at intheoutdoorslv@gmail.com.