Gambel's quail, chukar partridge are worth the effort for hunters
September 20, 2017 - 1:24 pm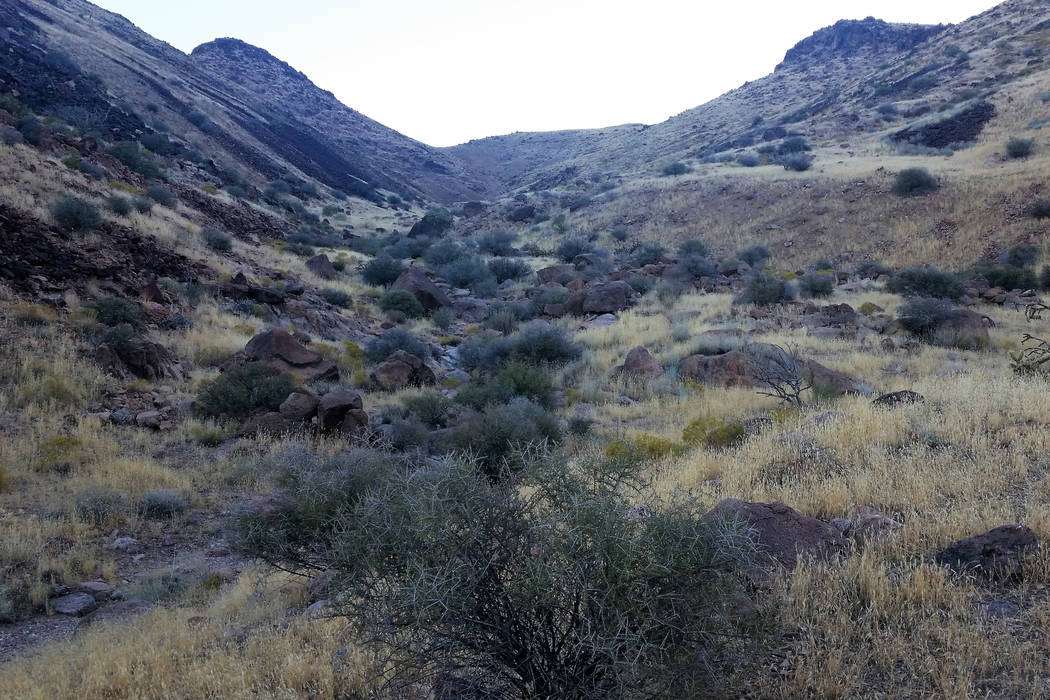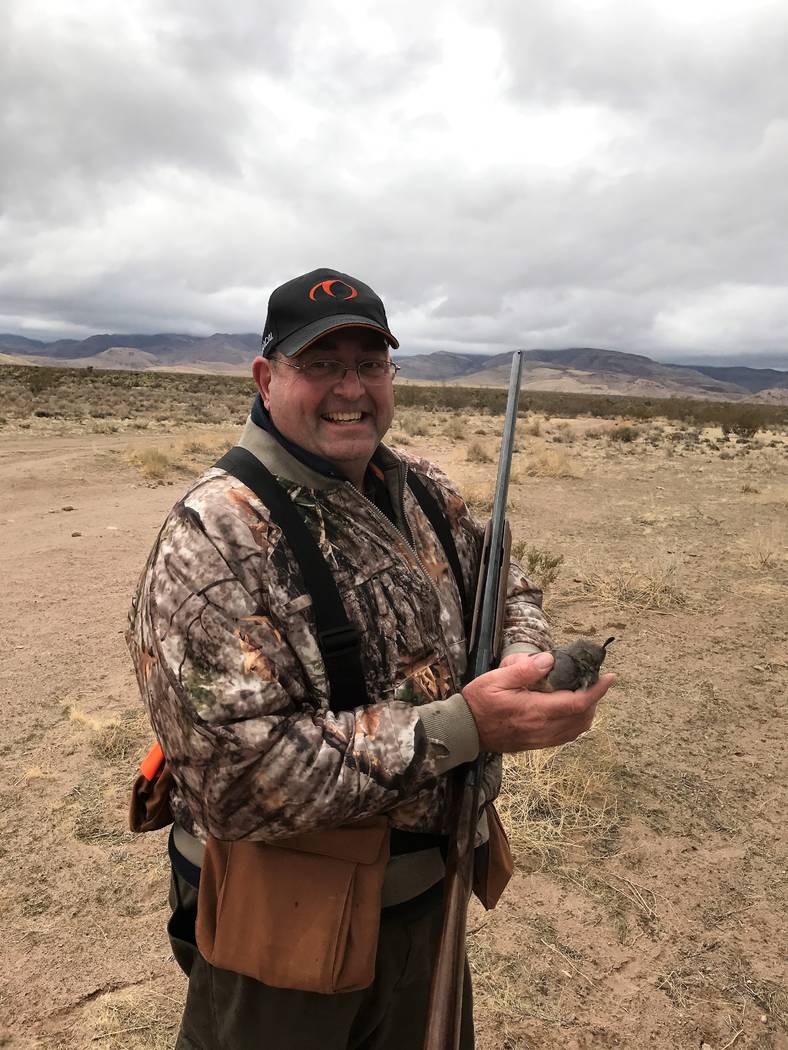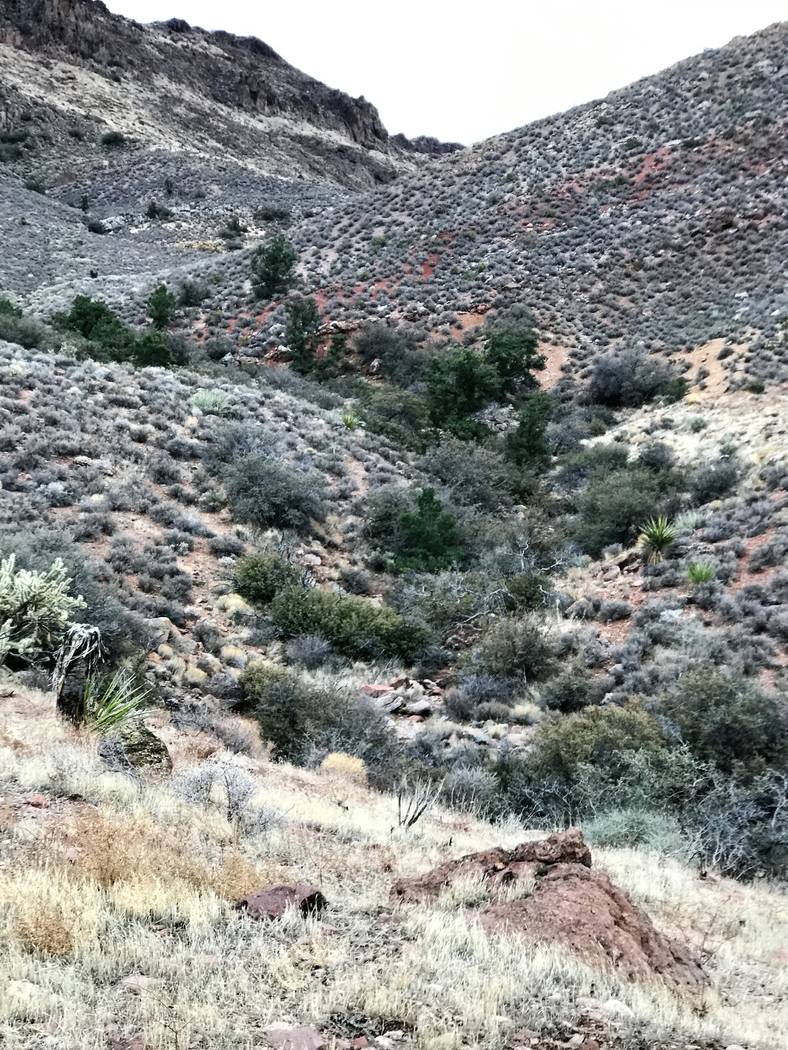 Nevada's most popular upland game birds long have been the Gambel's quail and the chukar partridge.
The No. 1 spot among bird hunters is often the subject of debate, though anecdotal evidence tends to lean toward the chunky chukar partridge.
It probably doesn't hurt that chukars can be found throughout the state and Gambel's quail are limited to Clark, Lincoln and Nye counties. My vote goes to the Gambel's quail, probably because I have been hunting them much longer than I have chukar.
Whatever your choice, both birds provide a fine meal.
Other than the obvious things such as feathers and a beak, the birds don't have much in common, though their habitats sometimes overlap. Gambel's quail generally can be found in desert scrub habitats at elevations below 6,000 feet. The quick, sneaky birds tend to hang out in brush-filled draws, sneak around low slopes and use the bottoms of washes as travel routes.
Chukar prefer steep, rocky slopes covered with a mixture of brush and grasses, deep canyons and elevations of 4,000 to 13,000 feet. Did I mention the words deep and steep?
One thing the birds have in common is the propensity to run and the ability to cover a lot of ground in a hurry. Quail can easily outrun hunters and even their dogs once they get going, even on relatively flat ground.
Chukar run, too, but they tend to run up, and up, and up some more. That behavior tends to leave hunters bent over and sucking wind rather than filling their vest with downed birds. These crafty birds stay just far enough ahead that you think you might eventually catch them. That foolish thought keeps us climbing and panting.
If that isn't bad enough, one of those ornery birds is sure to climb up on some rock and call repeatedly in a raspy tone that sounds an awful lot like a condescending laugh. So, there you are, bent over and breathing hard, your heart pounding, and that dadgum bird starts laughing at you. It's then that the revenge factor kicks in.
One early-season strategy that has worked for me is to simply follow the chukars up the slope, just fast enough to keep them moving but not enough to flush them. Once the birds reach the top of the ridge, they will seek cover and hold there until you or your dog flush them. Be ready, though, because once they feel compromised, they are going to burst out of their hiding spot and take flight.
Naturally, they will fly all the way back down to the bottom of the hill you just climbed or across the canyon or valley to an equally high ridge on the far side.
With Gambel's quail, you want to put enough pressure on the covey to flush the birds. As the birds rise, try to get an idea of just how big the covey is. Then watch where the birds land. It usually won't be too far away from where you flushed them, especially early in the season. Then get there as fast as you can and flush them again.
This time you won't see as many birds take to the sky, but you should have an idea of how many are holding in whatever cover they found. Keep in mind it doesn't take much of anything to hide these birds. Even the smallest bush can sometimes hide two or three. Work back and forth through the cover looking for birds. They will flush as singles and doubles. This is where a good dog is invaluable.
A dog isn't mandatory, but a good one will make all the difference in your hunt. Not only when it comes to finding a covey but also for finding a downed bird.
Hunting season begins
Youth hunting seasons for chukar, Gambel's quail and rabbit open Saturday and run through Oct. 1. This season is for hunters 17 and younger. Youth must be accompanied by an adult who is at least 18.
General seasons for chukar and Hungarian partridge, California, Gambel's and Mountain quail, and rabbit open Oct. 14.
Wildlife commissioners to meet
The State Board of Wildlife Commissioners will meet at 9:30 a.m. Friday and 8:30 a.m. Saturday at the Clark County Government Center. The list of agenda items includes fishing seasons and bag limits, and license simplification.
Freelance writer Doug Nielsen is a conservation educator for the Nevada Department of Wildlife. His "In the Outdoors" column, published Thursday in the Las Vegas Review-Journal, is not affiliated with or endorsed by the NDOW. Any opinions are his own. Find him on Facebook at @dougwritesoutdoors. He can be reached at intheoutdoorslv@gmail.com.