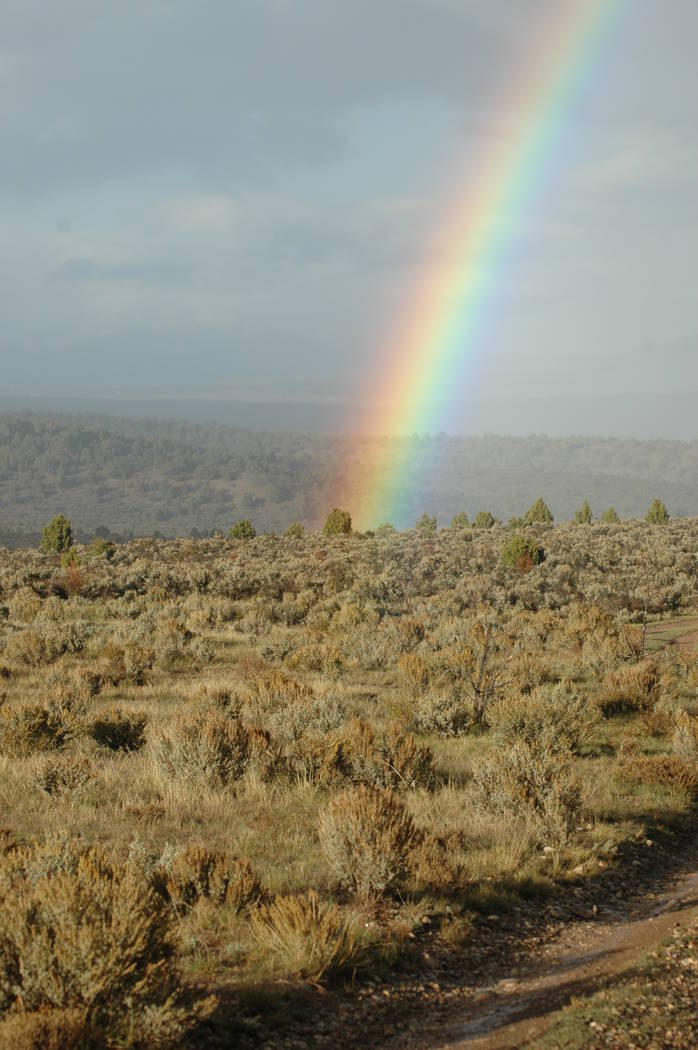 Thursday is the opening day of general deer hunting season throughout much of Nevada.
Whether one is looking for an elk, antelope or mule deer, there is something special about a hunting season's opening day. Something that never grows old, and something hunters look forward to experiencing from the moment they learn they have drawn a big-game tag.
While that something is simply understood among members of the hunting community, there is no word to describe it. Nor is it easily explained to those who have never experienced it. Fortunately for us outdoor types, that experience only can be had in the field.
Though we generally speak of opening day in terms of a specific date on the calendar, the experience begins the moment a hunter learns he has drawn a big-game tag. That's when months of preparation begin and the anticipation starts to build. Hunting rifles must be sighted in, cartridges reloaded or purchased and worn out gear repaired or replaced.
To some, this might seem tedious, but to the hunter it's an enjoyable part of the experience. Then there are scouting trips to look over the designated hunt area. This is the chance to learn the lay of the land, find out where the game is and identify potential camping spots. Scouting is particularly important if you are hunting somewhere you never have been before. It also is great excuse for another camping trip.
Then one day it all comes together and you find yourself sitting around a crackling campfire with friends or family. As red-orange flames dance in the dark, veterans of the hunt regale the group with updated stories of hunting adventures. Of special interest are the seemingly endless tales of close calls with monster bucks that all seemed to get away. Naturally, those deer are almost always "one of the biggest bucks" the teller has seen.
Listeners can't help but hope their own dreams of having a big-buck experience might come true when the sun rises in the morning and brings with it opening day. As you head for the sack, you look skyward and are taken aback by the vast beauty of space and the number of stars that seem to fill it. Suddenly you feel small and insignificant.
You wake up long before sunrise, but aren't too sure you want to leave the comfort of your warm sleeping bag. Nor are you eager to slide into jeans that have grown stiff from the cold, but others are stirring and the smack talking begins. Now you have no choice, and you grit your teeth as your skin meets frozen denim.
As the sky begins to lighten, a sense of urgency sets in and camp members head for "their" chosen spot, the place they think will give them the best chance to find what they are looking for. For me, it's a vantage point where I can use my binoculars to look over more country in a morning than I could cover on foot in a full day of hiking.
Regardless of their choice, the hunters find themselves waiting somewhere for the sun to finish rising. Sometimes that means shivering in the cold, and sometimes it means waiting in the truck with the heater running. For me, shivering is part of the experience. So, too, is watching with anticipation as the sun slowly lightens the hillsides and valleys below my vantage point and waiting patiently for its rays to end the morning chill.
As the day passes, a hunter will observe multiple species of wildlife and perhaps even hear the sound that wind makes as it passes over the wings of a bird flying overhead. If he is real lucky, a hunter will find the deer he is looking for.
In the end, it's all about the outdoor experiences that combine to create that something special known as opening day.
Freelance writer Doug Nielsen is a conservation educator for the Nevada Department of Wildlife. His "In the Outdoors" column, published Thursday in the Las Vegas Review-Journal, is not affiliated with or endorsed by the NDOW. Any opinions are his own. Find him on Facebook at @dougwritesoutdoors. He can be reached at intheoutdoorslv@gmail.com.