'Red Book' full of fishing wisdom
December 16, 2010 - 12:00 am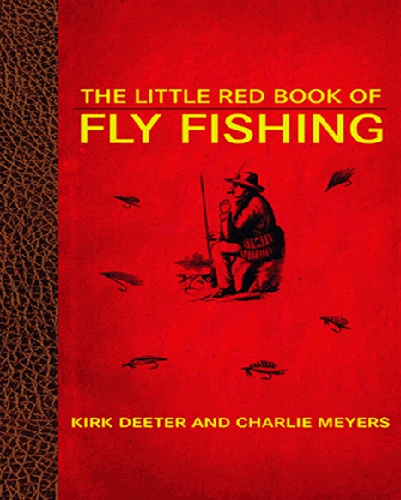 If you think back on the beginning of your outdoors experiences, chances are somebody was there at your side when you took your first steps. Perhaps it was your dad, your granddad, an uncle or just a good friend of the family. In the end, I suppose it doesn't matter who it was, just that it was somebody.
And as you think back on those early days, you can probably remember your mentor talking you through your first cast or your first shot at a rabbit or squirrel. Then, through the years, he shared with you all of those little secrets garnered from a lifetime in the outdoors. Even now you can probably hear his voice whenever you get ready to cast your lure or fly into that little eddy just off the main channel or into that dark hole just beyond the submerged log.
Those memories, and the feelings tied to them, are what make outdoor adventures such an important part of who we are. And regardless of your angling interests — bass or trout, worms or artificial fly — they are also what make "The Little Red Book of Fly Fishing" such a great read.
Like many others since I began writing this column, "The Little Red Book of Fly Fishing" came to me from a publishing company asking me to write a review. But unlike so many of the others, this book was actually worth the time I invested between its covers.
Written by Kirk Deeter and the late Charlie Meyers, former outdoor columnist for the Denver Post, "The Little Red Book" is a collection of 250 tips the authors say will make you a better trout angler. (I'm sure there is some stuff in there that could benefit you bass guys as well.)
But it doesn't read that way. It's more like having your mentor whisper over your shoulder while sharing tidbits of information that have been gathered through long years of fishing and written down in a notebook for posterity. In this case, the authors have literally opened their personal notebooks to all of us.
"Don't take anything for granted," Deeter writes. "By dashing out into the middle of a run, the only thing you guarantee is that any fish that were there will be gone. Look before you leap. Take your time. Who's wearing the stopwatch? Big daddy might be tucked right under the bank in front of you, but you'll never know that if you barge right into the water like a raging bull."
Doesn't that sound like something your fishing mentor might say? It's not earth-shattering, but it is a simple truth that can make all the difference in fishing success. On Lake Mead, it could apply to fishing striper boils, couldn't it?
If your casting arm is getting tired, you might want to "spend more time looking for something that will help you prioritize your casts, and less time blind casting without any real purpose. A smart quarterback doesn't throw a bomb on every play. Neither should you," Deeter writes.
In addition to the odd philosophical discussion, "The Little Red Book" offers practical advice without the physics lesson you find in other publications. The authors' focus is on information that will take the mystery out of fly-fishing and open the door to the rest of us. You will also find information on equipment and fly selection. Given its compact size, the book could make a great stocking stuffer.
Freelance writer Doug Nielsen is a conservation educator for the Nevada Department of Wildlife. His "In the Outdoors" column, published Thursday in the Las Vegas Review-Journal, is not affiliated with or endorsed by the NDOW. Any opinions he states in his column are his own. He can be reached at intheoutdoorslv@gmail.com.