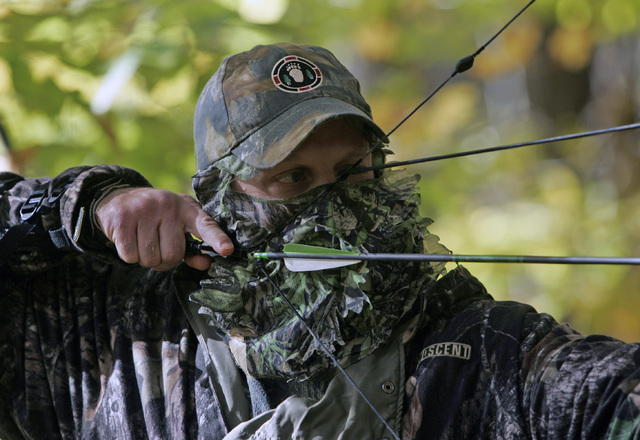 Every year, a number of veteran hunters choose to leave their rifles in the gun safe and take up bowhunting. They are joined by folks who have never hunted before, but for a variety of reasons opt to begin with archery tackle rather than a firearm.
Regardless of their experience and motivation, all who are new to bowhunting have at least one thing in common — they need a bow to get started. The question is, where does one begin?
I bought my first bow in college in the mid-1980s. Money was tight, so I purposely avoided the local archery pro shops with their new bows and scanned the classified ads until I found what seemed to be a good deal on a used one. Some months later, the bow came apart while I held an arrow at full draw. Not fun.
The biggest mistake new bowhunters make "is usually buying a bow without talking to somebody who works at a pro shop or somebody very knowledgeable, and they just go buy a bow online, whether it's Craigslist or eBay or Amazon," said Charles Roof, owner of Impact Archery in Las Vegas.
"They think they are getting a great deal, but the bow won't be adjusted to them. Or if they buy a used bow, sometimes there is damage they didn't see. That can be very costly."
Such was the case with my used bow, and I ended up buying a new bow anyway. So much for saving money.
Another mistake new archers make is buying a bow that is not the right size, something that is not fitted properly.
"They might buy a good bow. But it doesn't have the ability to go to their draw length," Roof said. "Now they have this bow, and it's either too short or too long. And they run into the situation where they have to spend a few hundred dollars ordering parts to make it work for them."
In some ways, buying a bow is like buying a suit — you have to know what size you are before you start shopping. Staff at one of the local archery pro shops can measure your draw length, or you can do it yourself with the help of a friend and a measuring tape. Have your friend measure the distance between the tip of your middle fingers with your arms stretched like airplane wings, then divide the measurement by 2.5. That should get you close.
Because there are so many makes and models of bows, Roof recommends giving several a test drive.
"Try out different bows and see what you like," he said. "You'll usually find that if you try a Hoyt or a Martin or a PSE or an Elite or a Matthews or whatever, you can feel what you like and what you don't like."
People who don't take that advice often find they don't like the bow they spent their money on.
Roof also advises against buying online "unless you absolutely know what you are buying. And even if you know what you are buying, you don't know what kind of condition it is in."
The problem with buying a used bow online is you may not see cracks in a limb or notice the string is missing some strands when you don't hold the bow in your hands. Roof recommends buying locally.
Once you decide on a bow, you will need arrows, but keep in mind arrows must be matched to the bow. They are not one size fits all. Arrows are manufactured with varying degrees of stiffness, referred to as the spine of an arrow. The proper spine depends on your draw length, your bow's draw weight and the weight of the field point or broadhead (hunting tip) you will be shooting. An incorrect arrow-bow combination can lead to erratic flight and poor accuracy.
For today's compound bows, you will be looking at arrows made from aluminum, carbon or a combination. Each material has strengths and weaknesses, and each has its fan base. I have friends who choose to shoot aluminum arrows, while I shoot carbons. Through the years, I have managed to destroy both.
Roof says the best arrows overall are the aluminum-carbon combination because they bring the best of worlds together. When it comes down to it, you will need to decide what is right for you.
Prices for a new bow range from about $500 to more than $1,000.
"I tell people, if you think you're going to stick with it, spend a little bit more money," Roof said, "because you are going to get a better performing bow. It's going to be engineered better, you're going to have less plastic and more metal parts, better quality strings."
Doing so could save a little buyer's remorse.
Freelance writer Doug Nielsen is a conservation educator for the Nevada Department of Wildlife. His "In the Outdoors" column, published Thursday in the Las Vegas Review-Journal, is not affiliated with or endorsed by the NDOW. Any opinions he states in his column are his own. He can be reached at intheoutdoorslv@gmail.com.