Women take aim at Annie Oakley shooting program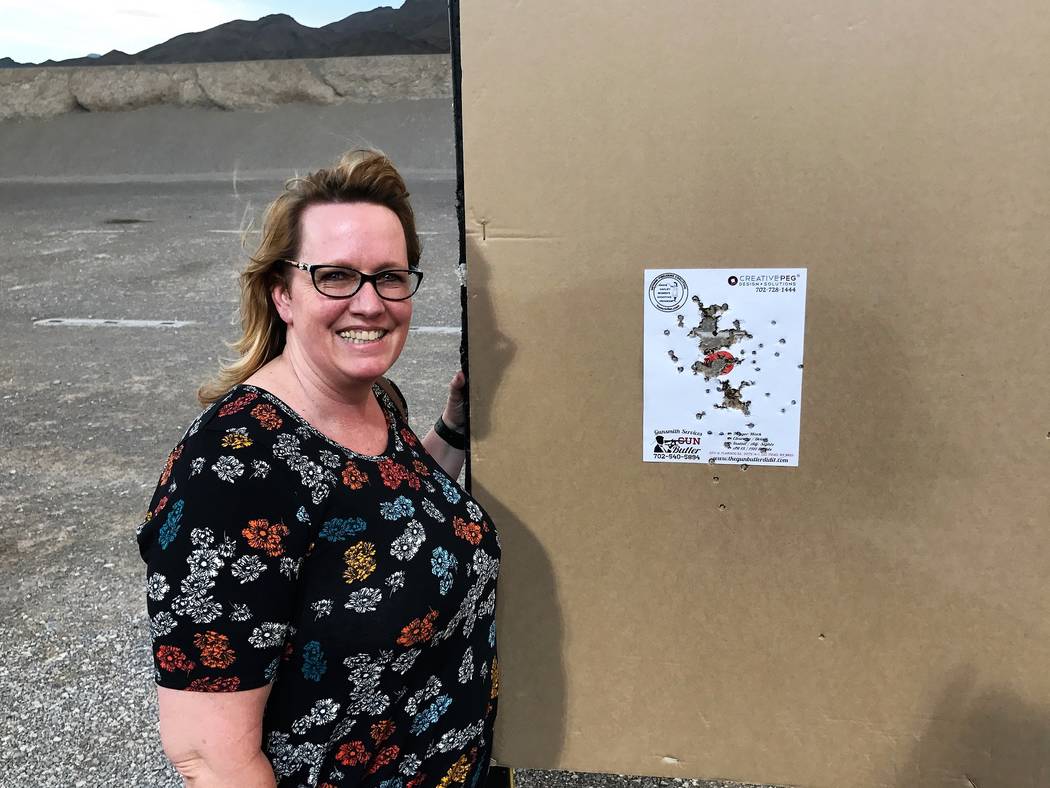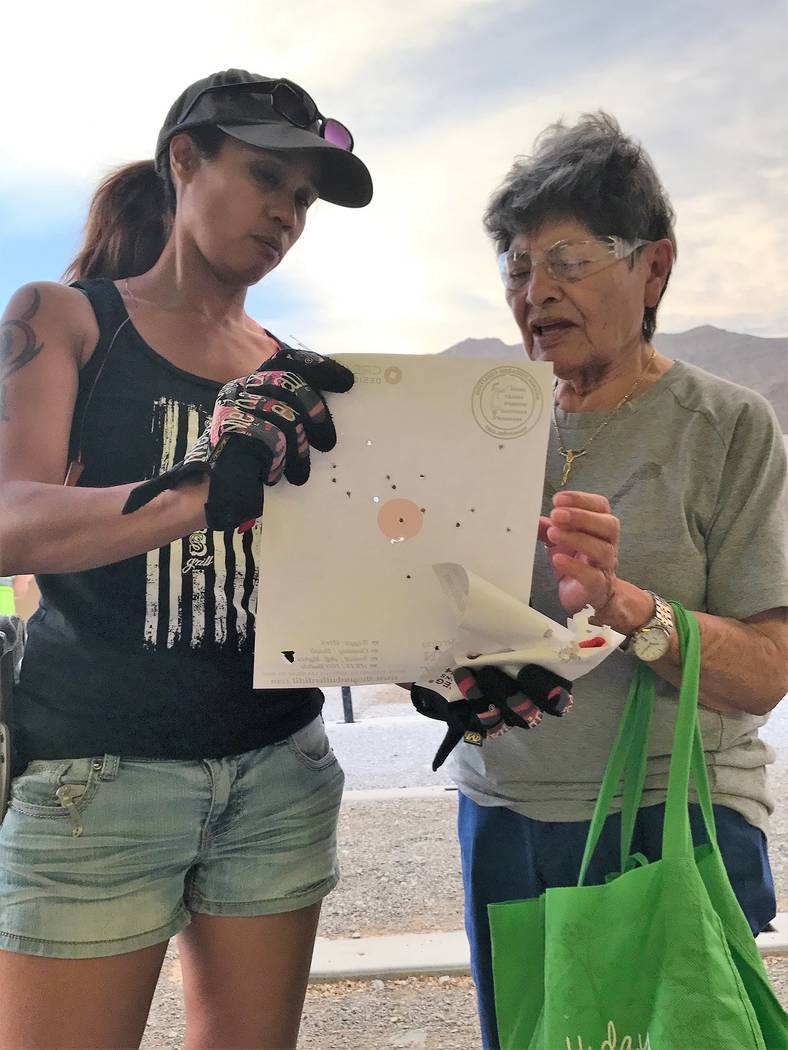 On Tuesday nights, the public Rifle-Pistol Center at the Clark County Shooting Complex is a woman's domain. So too is the Education Center next door, and participants in the Annie Oakley Women's Shooting Program like it that way. You could even say they prefer it.
I recently got the go ahead to pay the program a visit. From one end of the center's range to the other, women were shooting, women were coaching shooters and women were serving as range safety officers. They represented a variety of ethnic backgrounds and age groups, and by the smiles on their faces, it is safe to say they were all enjoying themselves.
Becky Smith, a paralegal from Las Vegas, showed a broad smile that said, "Now that was awesome!" A close look at her target revealed the red dot in the center was nearly gone. Only a few tiny red stragglers were not shot away. Though it was Smith's husband who first taught her how to shoot, she feels more relaxed when shooting with other women. "I like the freedom of an all-women environment," she said.
Other shooters I spoke with shared similar thoughts.
The Annie Oakley Women's Shooting Program is hosted by the Nevada Firearms Coalition. Its purpose is to provide a safe environment where women can learn how to shoot and handle firearms safely. All instruction, handgun use and 125 rounds of .22 long rifle ammunition are provided at no charge. Shooters must provide their own eye and ear protection.
Safety first
Participants begin with an orientation and safety course where they learn the rules of safe firearms handling, range rules and general firearms safety. That is followed by further instruction and a live-fire shooting experience using various models of handguns.
"I got one, two, three and four bull's-eyes," Soledad Garcia said with a hearty laugh while pointing to the holes in her target. "But then look at all of that over here and over here," she said, her fingers moving from one bullet hole to another. Garcia had never shot a gun before joining the Annie Oakley program and was thinking about buying one. She wanted to learn about firearms and safety before making a purchase.
After looking over her target, Garcia waited for program coordinator Jeanette Morgan to look, too. "I saw what I was doing right, but wanted to know what I was doing wrong so I could correct it," said Garcia. "Basically, she said practice. That's what I heard."
How long does Garcia plan on participating in the program? "Until I get all bull's-eyes," she said.
Morgan, who came to Las Vegas from the Bay Area of California, has been actively involved with the firearms industry for about four years, though she has had a longtime interest. It all started when her brothers told her of shooting, "Girls can't do that!"
Today, Morgan not only shoots guns often but spends her time making sure other women have that opportunity. After having what she described as a bad experience when she first began shooting, Morgan's goal is to provide women with a positive introduction as well as an understanding of the fundamentals of shooting.
"Annie Oakley is about getting women in the door. There have been a lot of women who want to learn how to shoot, have had bad experiences and want to shoot again, but they just don't know where to start," she said. "This program showed up, and I said, 'I am so ready to do this.'"
So why aren't men invited? To paraphrase Morgan's answer, it is because we tend to let our egos get in the way of the learning process and the fun.
Freelance writer Doug Nielsen is a conservation educator for the Nevada Department of Wildlife. His "In the Outdoors" column, published Thursday, is not affiliated with or endorsed by the NDOW. Any opinions he states in his column are his own. Find him on Facebook at @dougwritesoutdoors. He can be reached at intheoutdoorslv@gmail.com.
Calendar
Annie Oakley Women's Shooting Program
Tuesdays at the Clark County Shooting Complex
11357 N Decatur Blvd, Las Vegas, NV 89131
6:30 p.m., Safety and Orientation class – Education Center
7 p.m. and 8 p.m., Range Shooting – Rifle-Pistol Center