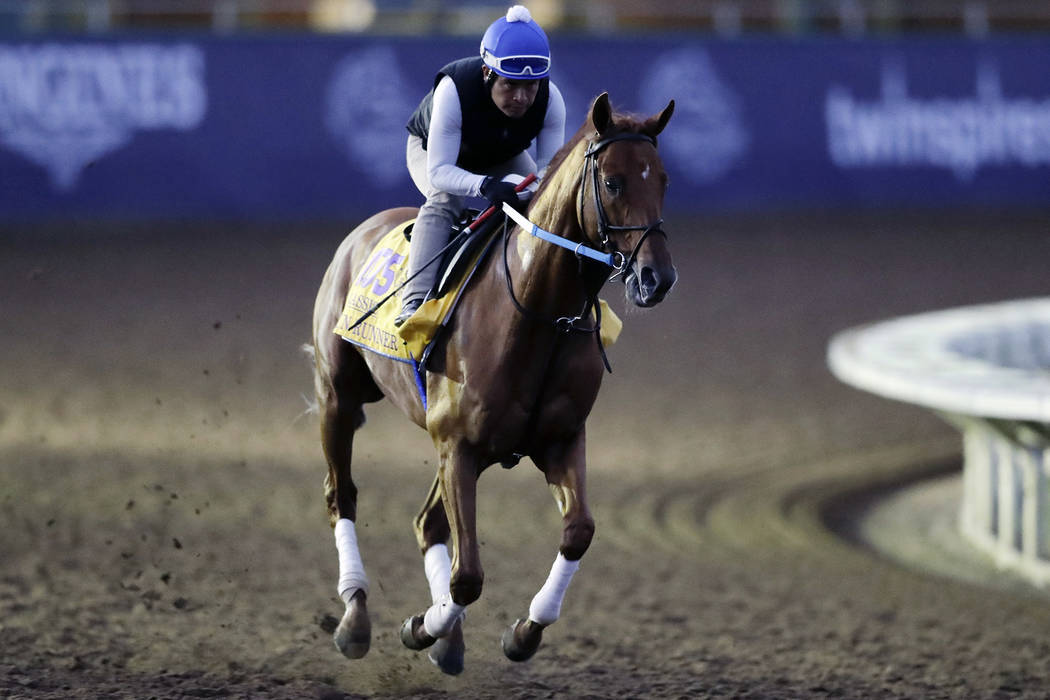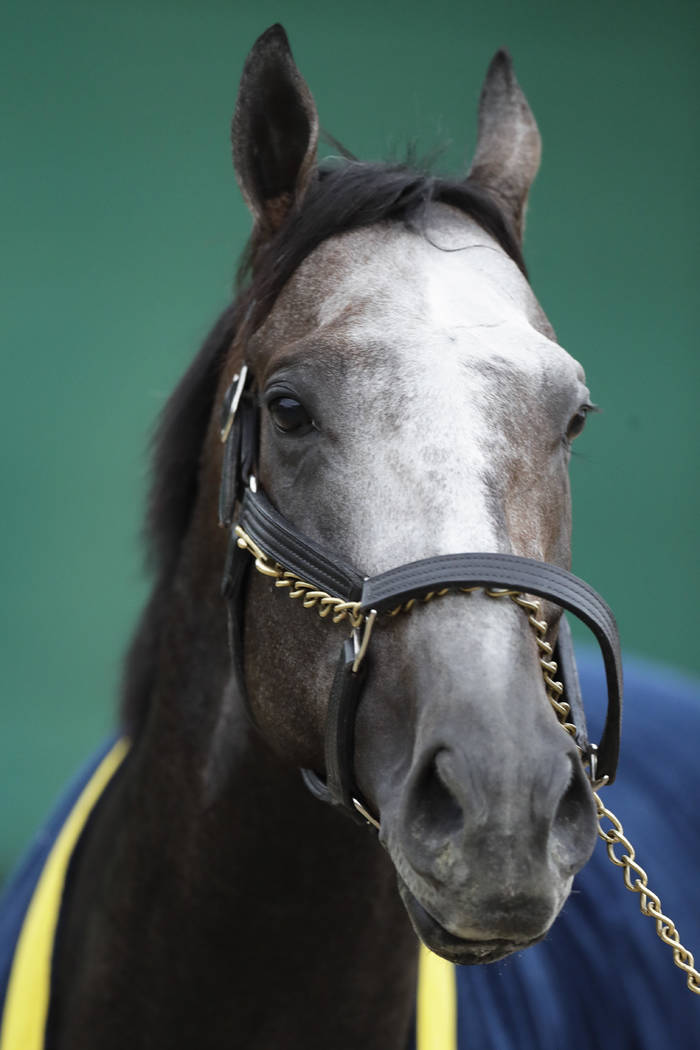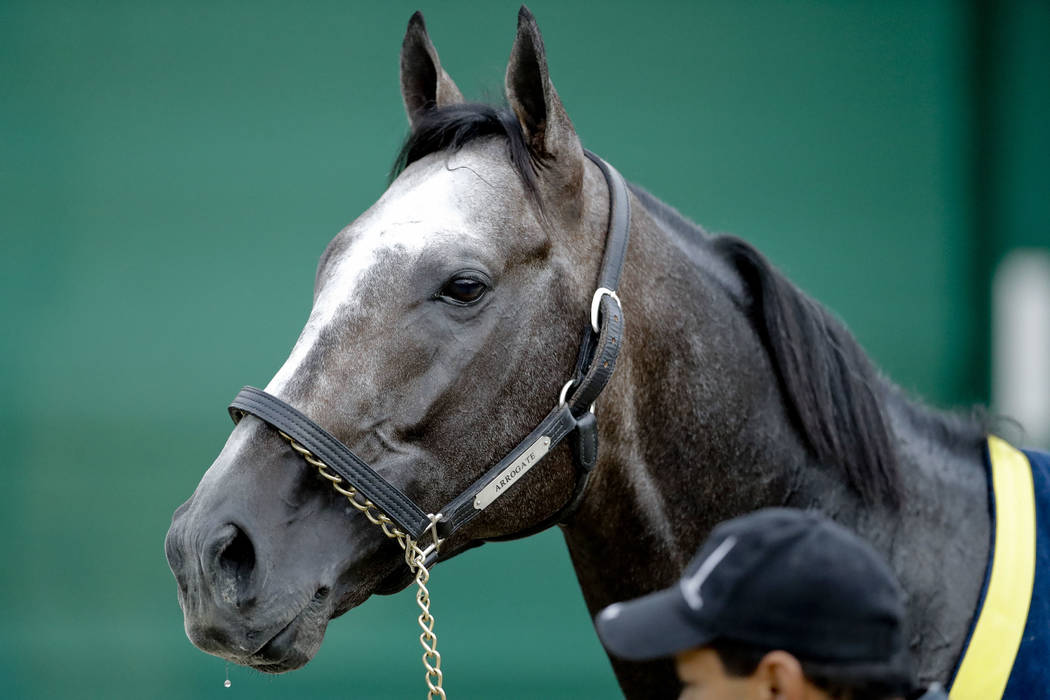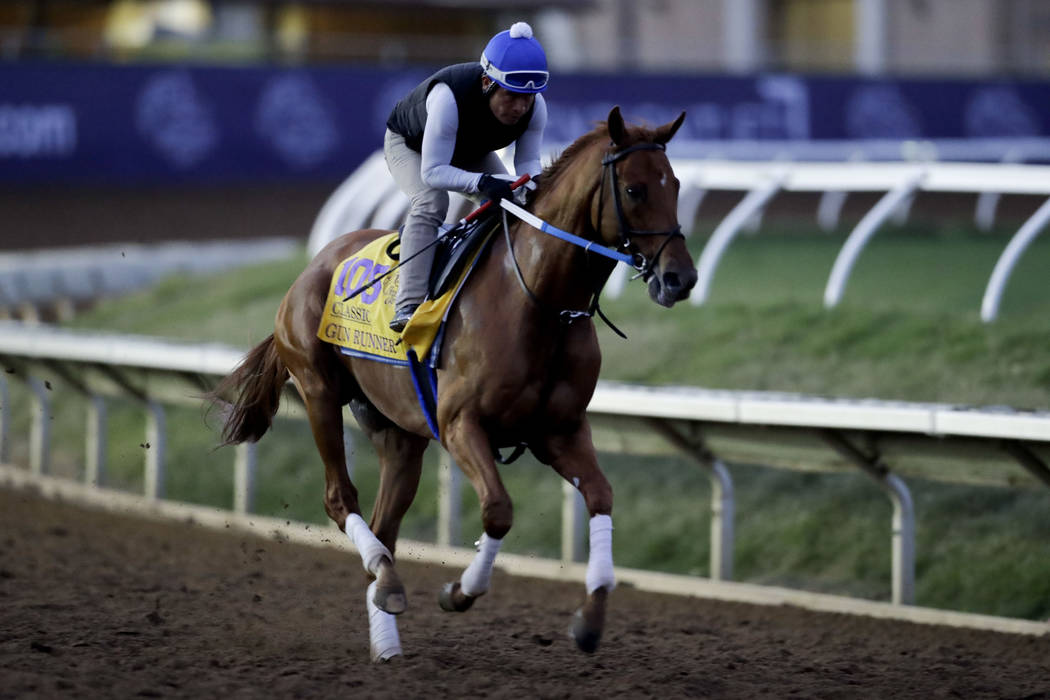 Think of the equine version of Muhammad Ali vs. Joe Frazier in their epic 1975 "Thrilla in Manila," then toss Sonny Liston, Mike Tyson and George Foreman into the ring and you're getting close to describing the $6 million Breeders' Cup Classic on Saturday.
Boxing fans with a sense of history will note that this is an imperfect comparison, as Ali and Frazier traded victories in advance of their third and final slugfest, whereas the Bob Baffert-trained Arrogate, who is making the final start of his illustrious career, is 2-0 against rival Gun Runner.
But many handicappers believe Gun Runner is in the best form of his career. The Del Mar linemaker is a member of this club, installing the Steve Asmussen-trained son of Candy Ride as the 9-5 morning line favorite in the 1¼-mile route over 2-1 second choice Arrogate, who appeared unbeatable earlier in the year only to come up short in his past two races at the seaside oval north of San Diego.
But remember those other heavyweight boxers I mentioned? Baffert has three other accomplished runners in the race — Collected, West Coast and Mubtaahij — ready to snatch victory away from the top two if they focus exclusively on each other. And there are even one or two other contenders who could spring the upset if they run the race of their lives.
I'll have more on the Classic on Saturday, but it's hardly the only compelling storyline that will play out over the next two days. Here are a few others to whet your appetite:
— Lady Eli, a 5-year-old mare who survived a serious bout with the often fatal hoof disease laminitis after stepping on a nail two years ago, has not only come back to race but also appears to be in the best form of her career. She's favored to use her usual stalk-and-pounce tactics to win the Filly & Mare Turf race Saturday.
— Can Bolt d'Oro cement his status as the early favorite for next year's Kentucky Derby by capturing the Juvenile for trainer and owner Mick Ruis? He'll have to overcome an outside post to do so.
— Will top European trainer Aidan O'Brien add to his record 26 victories in Group 1 (or Grade 1 in North America) races in a year that he wrested last week from the late great American-based conditioner Bobby Frankel.
— Speaking of the Europeans, how many races will they win? With a record 35 European horses (38 if you count those that ran one prep in North America), they could break the record of six victories set in 2009 at Santa Anita, most likely by sweeping all six turf races and upsetting the Americans on the dirt somewhere along the way.
All will be revealed in time, but until then the RJ has you covered as you prepare for thoroughbred racing's greatest smorgasbord.
Our special Breeders' Cup handicapping video dissecting the Classic is available for viewing, featuring pace handicapper, author and software developer Michael Pizzolla and Patrick McQuiggan, house handicapper at the South Point and host of "Vegas Track Talk" each weekend on KSHP-AM. You can also listen to audio of our hourlong discussion of all the races if you wish. Listen to analysis on the rest of the races here:
We've also posted this list of other free Breeders' Cup seminars taking place around the valley.
And finally, we have a handy chart showing the top 3 selections for each race by yours truly and our intrepid #RJhorseracing handicapping corps.
Contact Mike Brunker at mbrunker@reviewjournal.com or 702-383-4656. Follow @mike_brunker on Twitter.
How to watch
All races will be broadcast live on NBCSN, with the exception of the Breeders' Cup Classic, which will be shown on KSNV-3.
Friday
— Juvenile Fillies Turf ($1 million), 2:25 p.m PDT.
— Las Vegas Dirt Mile ($1 million), 3:05 p.m.
— Juvenile Turf ($1 million), 3:50 p.m.
— Longines Distaff (2 million), 4:35 p.m.
Saturday
— 14 Hands Winery Juvenile Fillies ($1 million), noon.
— Turf Sprint ($1 million), 12:37 p.m.
— Filly & Mare Sprint ($1 million), 1:14 p.m.
— Filly & Mare Turf ($2 million), 2 p.m.
— Twinspires Sprint ($1.5 million), 2:37 p.m.
— Mile ($2 million), 3:19 p.m.
— Sentient Jet Juvenile ($2 million), 3:58 p.m.
— Longines Turf ($4 million), 4:37 p.m.
— Classic ($6 million), 5:35 p.m.
Friday's picks
Race; Mike Brunker; #RJhorseracing handicappers
Juvenile Fillies Turf; Happily, Juliet Capulet, Significant Form; Rushing Fall, Happily, Fatale Bere
Dirt Mile; Battle of Midway, Accelerate, Mor Spirit; Mor Spirit, Sharp Azteca, Accelerate
Juvenile Turf; Catholic Boy, Encumbered, Masar; Masar, James Garfield, Voting Control
Distaff; Paradise Woods, Abel Tasman, Elate; Stellar Wind, Abel Tasman, Elate