Bad beat with Cavaliers conjures up memories of Cryin' Kenny
Updated June 8, 2017 - 9:20 pm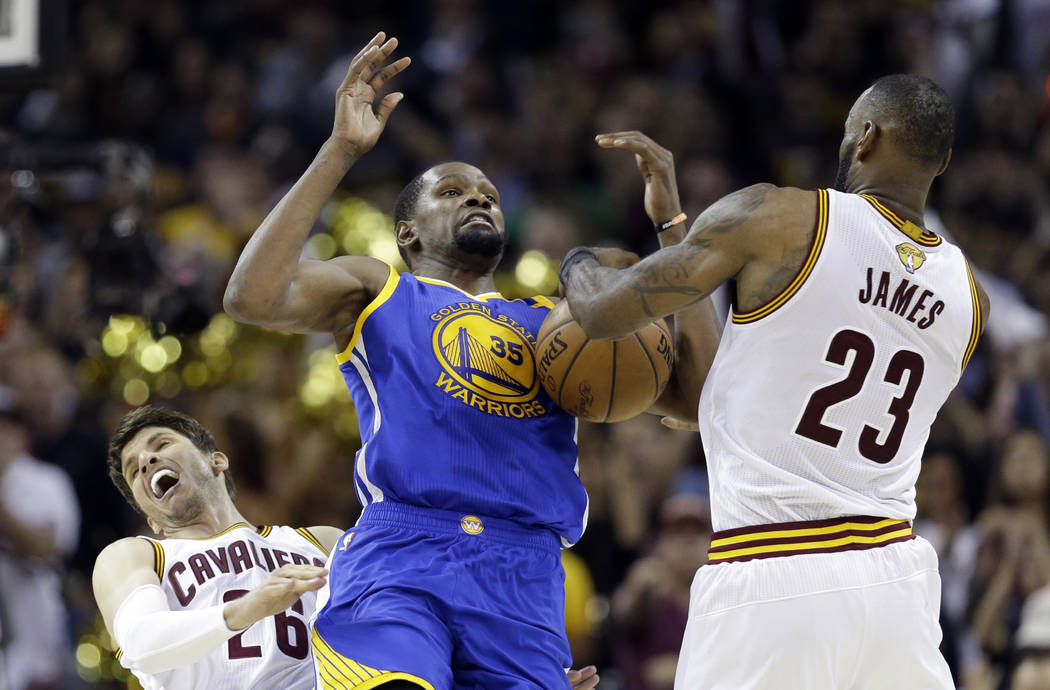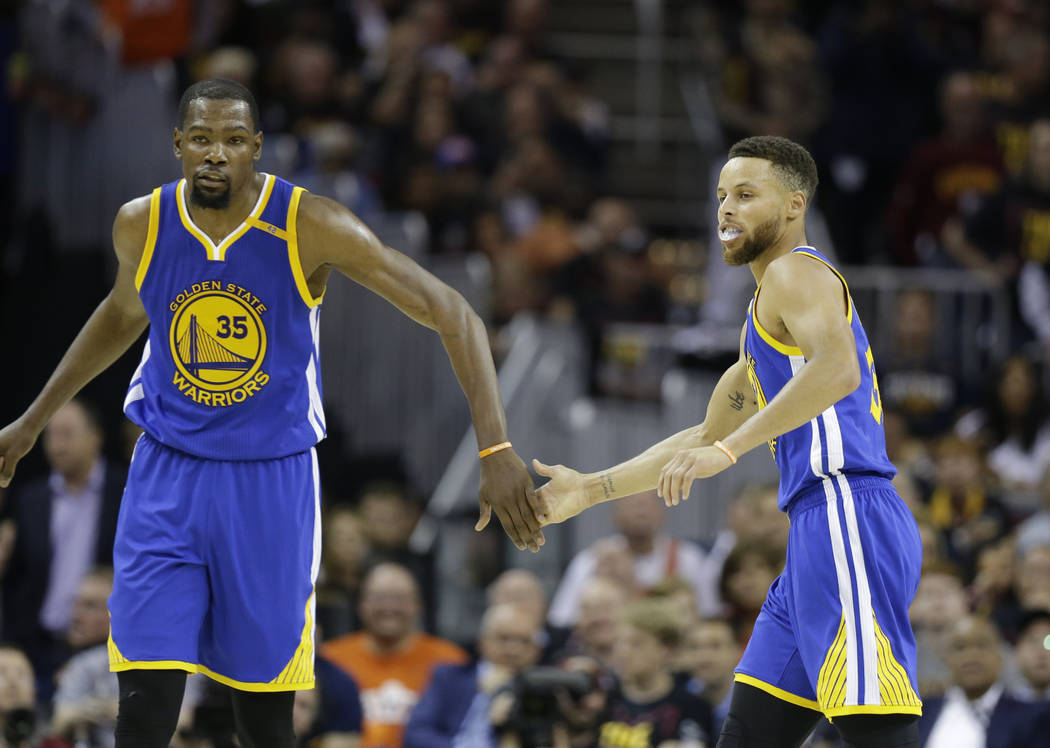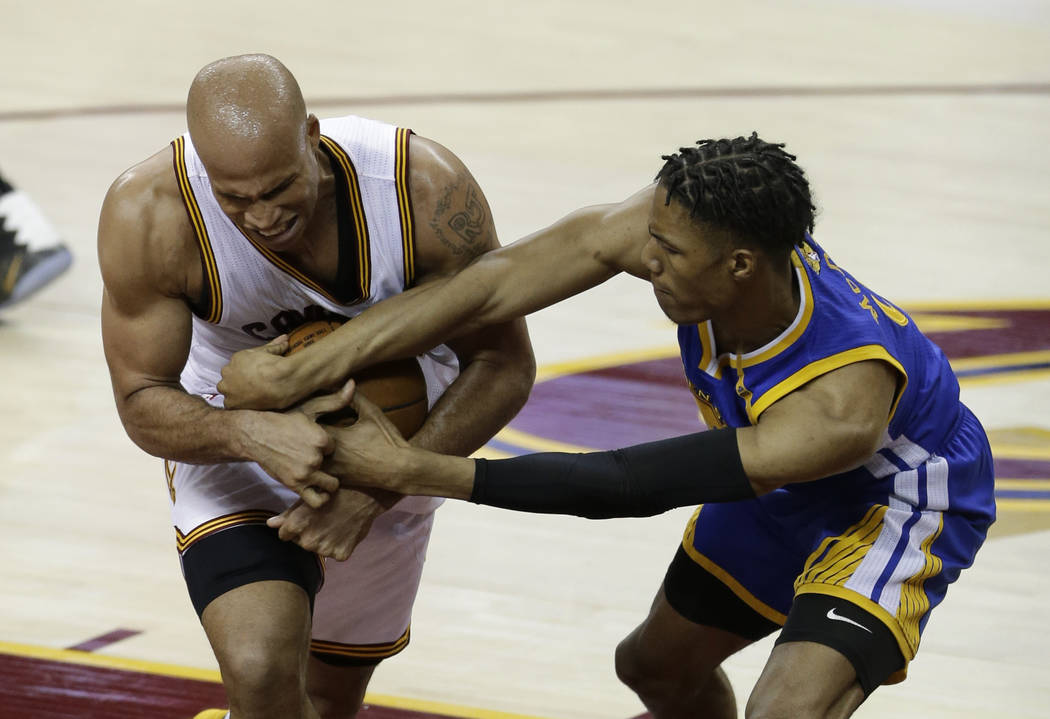 Among the cast of colorful characters from old Vegas was a hard-drinking sports bettor known as Cryin' Kenny.
Cryin' Kenny always either bet on the under or the underdog and was thrown out of countless casinos for his booze-fueled behavior, according to South Point sports book director Chris Andrews.
"He was a nice guy, but he had a huge drinking problem," Andrews said.
The most famous Cryin' Kenny story, according to Andrews, took place at the defunct Del Mar Race and Sports Book, a free-standing building in North Las Vegas that closed in the early 1980s.
It was June 4, 1976, the date of the Boston Celtics' epic 128-126 triple-overtime win over the Phoenix Suns in Game 5 of the NBA Finals.
"And Kenny bet the under," Andrews said. "At the end of regulation, it was dead under. At the end of the first overtime, it was still under. Halfway through the second overtime, the game finally crawls over.
"Kenny's screaming. He walks out of the joint, and everybody hopes Kenny's OK. He's really irate. He's gone about seven or eight minutes. I guess he didn't live far from the Del Mar. He went home and comes back in with a gun. He shoots the TV about six times. He empties his revolver in the TV. Everybody's afraid to move. He looks around the room and goes, 'That's the last game that's going over on that TV.' "
Cryin' Cavaliers bettors, including myself, can relate. Cleveland, getting two to four points Wednesday in Game 3 of the NBA Finals, led by six with 3:09 left before the Warriors ended the game on an 11-0 run to not only win 118-113 but also cover and send the number over the total of 227.
If you had the Cavs, it was a brutally bad beat.
"It doesn't get any worse than that," William Hill sports book director Nick Bogdanovich said.
Sometimes you're Biff Tannen, the Luckiest Man Alive from "Back to the Future II," and sometimes you're Eddie Mush, the world's biggest gambling jinx from "A Bronx Tale." I felt like Mush on Wednesday after betting the Cavs in the first quarter and first half.
Home teams down 2-0 went 10-0 against the spread in the first half in 2016 and were 15-3 ATS in the first quarter and first half this postseason. Make that 15-5. Golden State trailed 31-29 in the first quarter before closing it with a 10-0 run and led 61-59 with 1:17 left in the first half before finishing with an 8-2 run.
The popular Warriors-and-over parlay cashed for the fifth time in six games and sixth in eight as Golden State improved to 11-4 ATS in the playoffs and 11-4 over the total.
"We needed anything but the Warriors and over, and that's what happened," Andrews said. "That last bucket really killed us."
Golden State is favored by 6½ points and the total is 229 for Friday's Game 4 in Cleveland after the line opened at 6 and 228½.
"When a team is down 3-0, we make a little adjustment upward," Westgate sports book manager Jeff Sherman said. "Over time, it's a demoralizing position for a team down 0-3."
Considered by many to be the best NBA team of all time — Sherman made the 2017 Warriors a mythical 6½-point favorite over the 1996 Chicago Bulls at a neutral site and a minus-360 series favorite — Golden State needs to win Friday to complete a perfect postseason.
The South Point and William Hill sports books each offered propositions on the Warriors going 16-0 in the playoffs but are facing different outcomes for a sweep.
"Yes" ranged from 8-1 to 7-1 at South Point, while "No" ranged from minus-1,100 to minus-1,400. Andrews said the largest bet he took on "Yes" was $1,000.
"Most of the money was on 'No,' so if they sweep that's actually a very good result for us," Andrews said.
VSiN host Gill Alexander stands to win an undisclosed amount on the prop if Golden State wins Friday and said during his show that he plans to hedge and hopefully hit the middle by taking the Cavs and the points.
William Hill's prop asked if the Warriors or Cavaliers would go 16-0. "Yes" opened at 9-1 and closed at 9-2.
"Every $20 bet was on 'Yes,'" Bogdanovich said. "We'll get hammered pretty good for a silly prop."
Golden State either has covered or gone over the total in 14 of its 15 playoff games.
Somewhere, Cryin' Kenny is getting down on the Cavs and under.
Contact reporter Todd Dewey at tdewey@reviewjournal.com or 702-266-6080. Follow @tdewey33 on Twitter.
Related
Durant powers Warriors over Cavaliers in Game 3