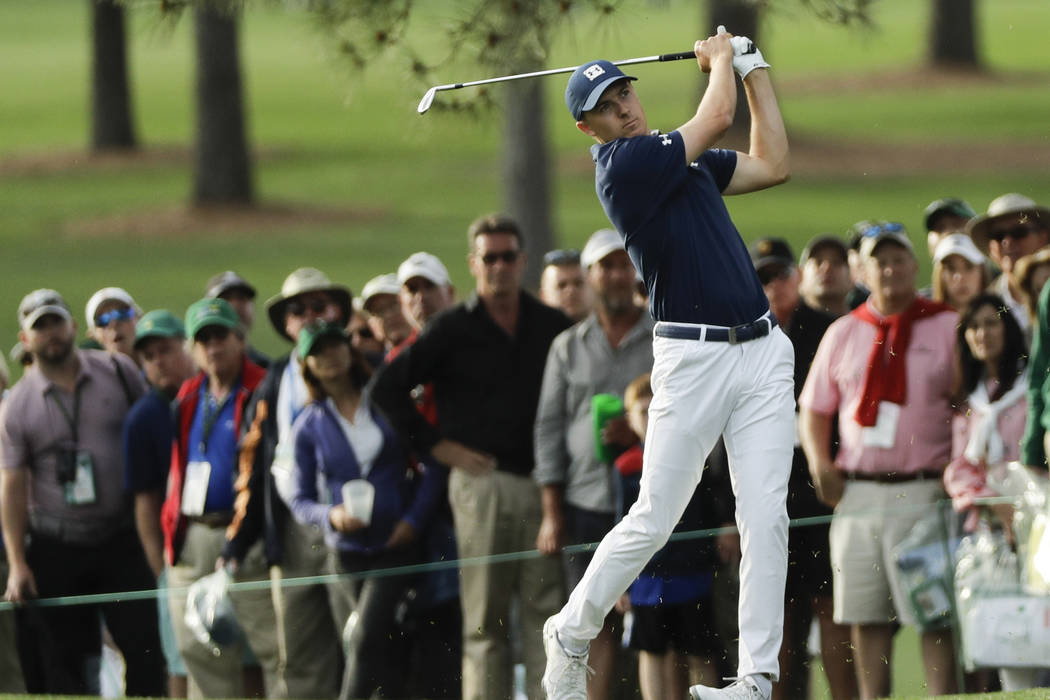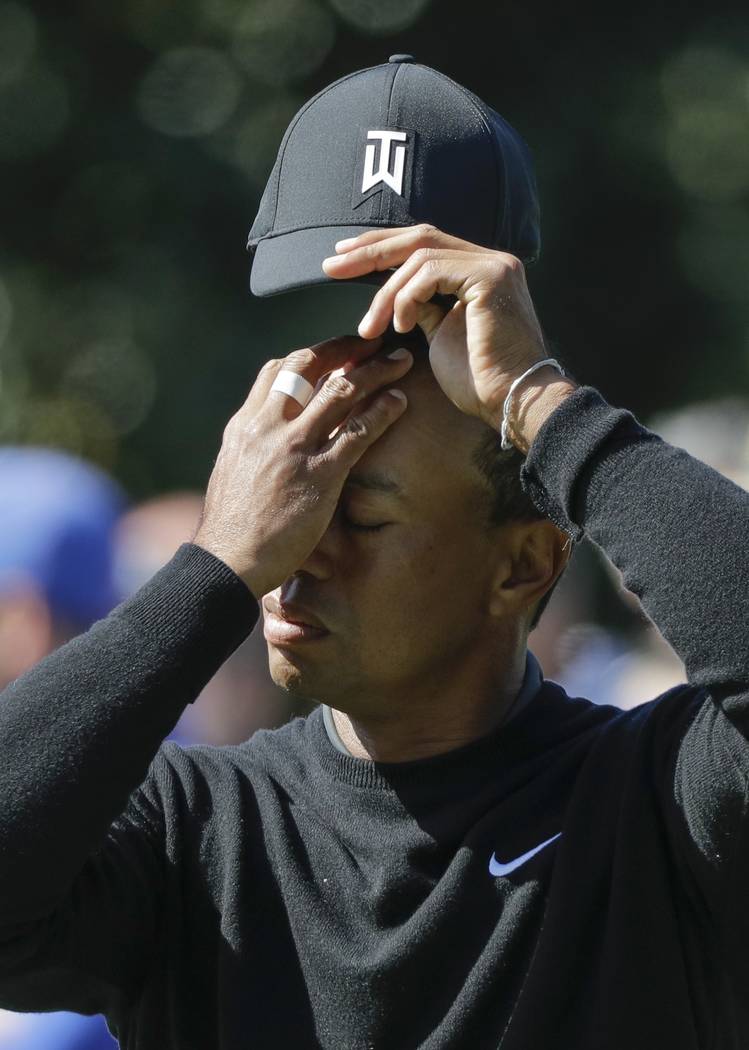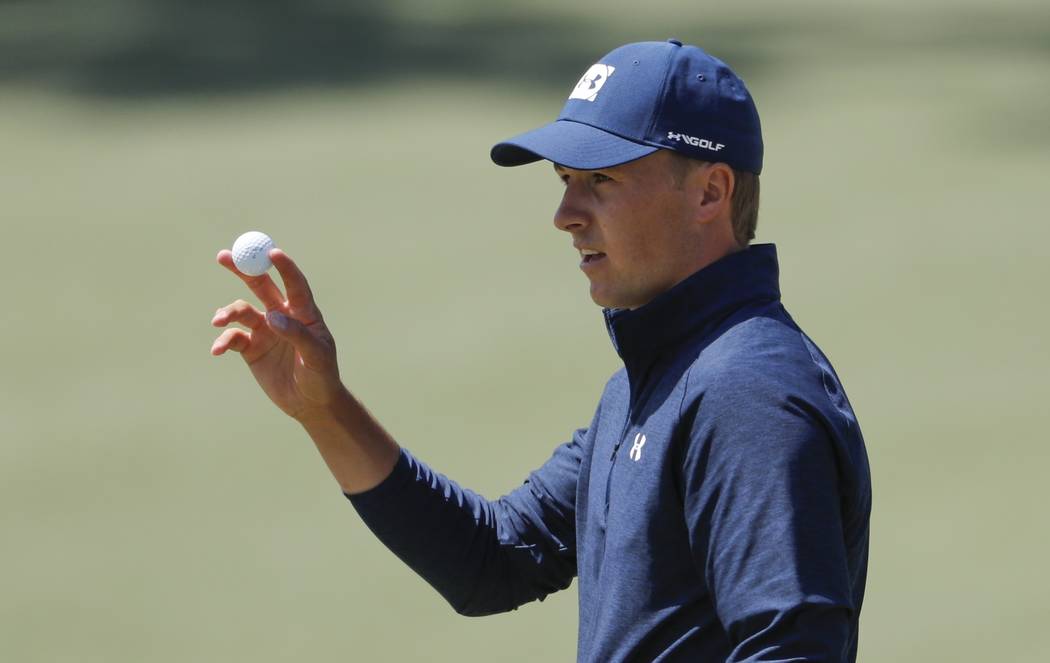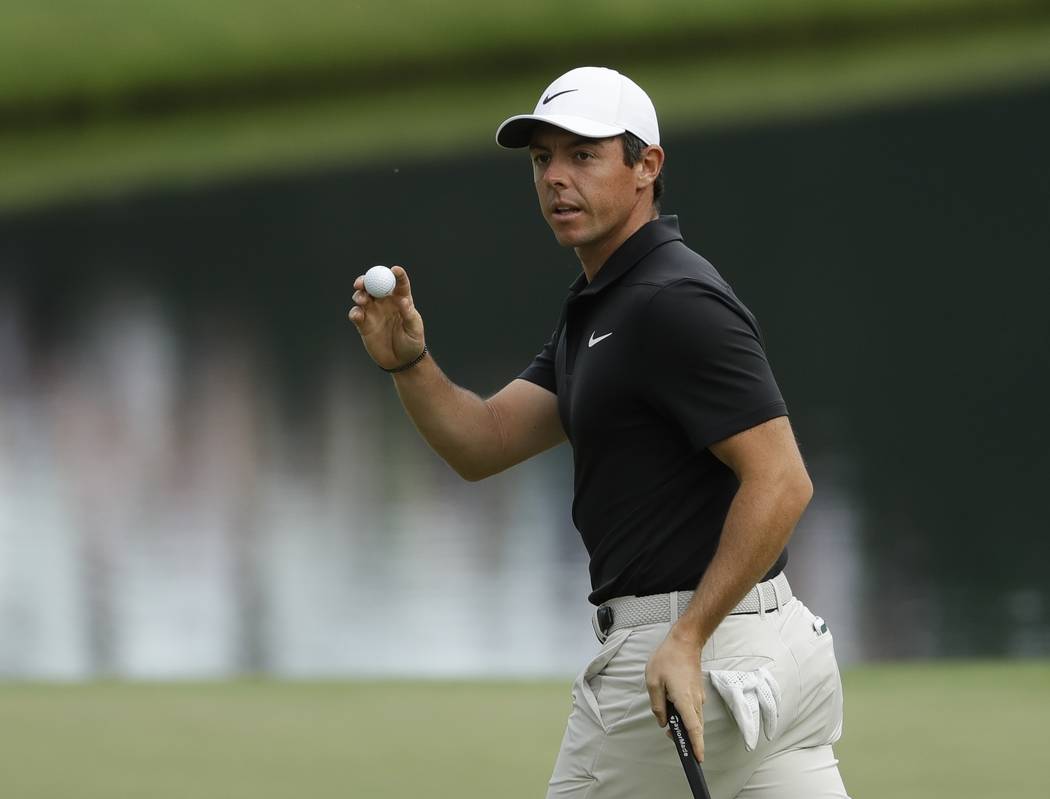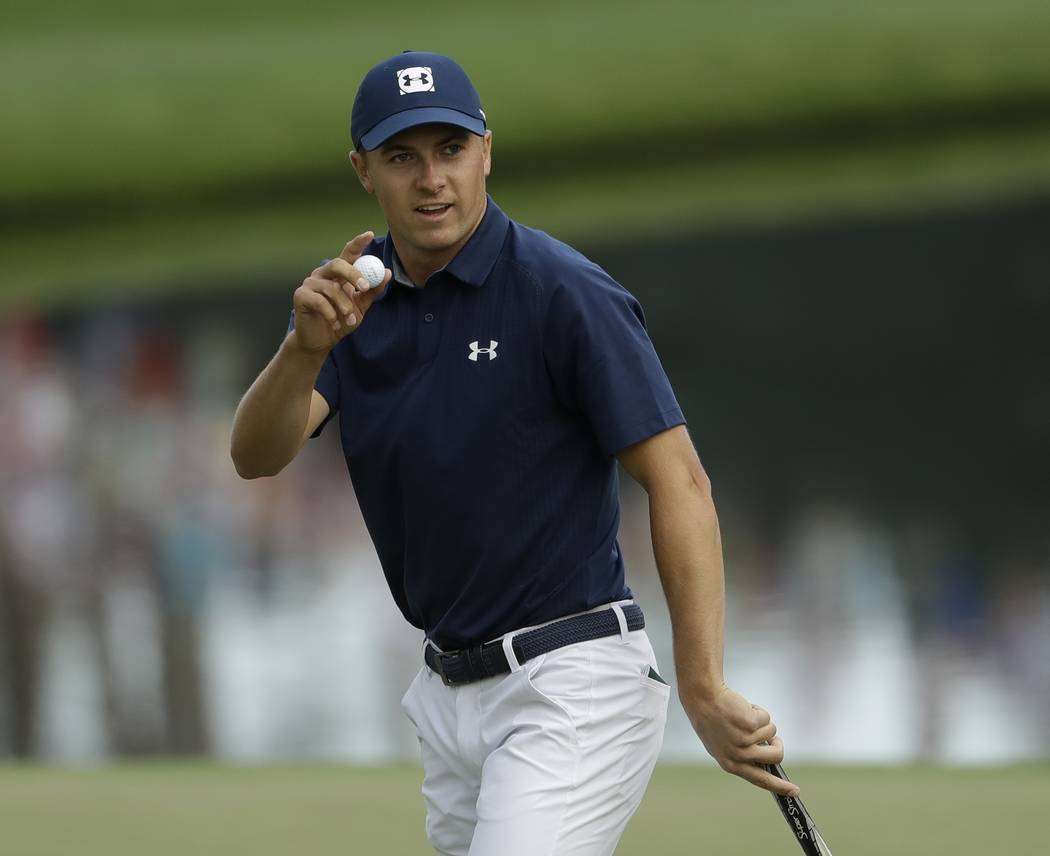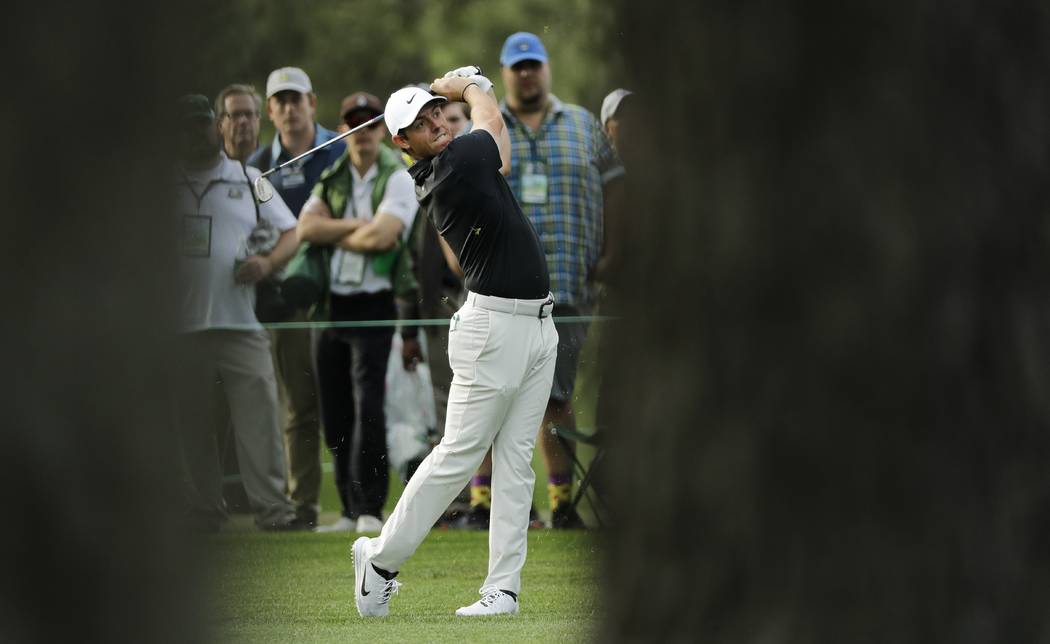 Tiger Woods generated the most money and tickets at Las Vegas sports books in his much-anticipated return to the Masters, but Jordan Spieth stole the show at Augusta National Golf Club on Thursday with a 6-under 66 in the first round.
Spieth, who closed as a 10-1 co-favorite with Rory McIlroy and Justin Thomas at the Westgate sports book, reeled off five straight birdies on the back nine before closing with a bogey to force bettors who wagered that the lowest score by any golfer in the tournament would be under 65½ to wait another day.
"I would still expect there to be another run at it," Westgate sports book manager Jeff Sherman said. "One thing I can say about Spieth is that he seemed to figure out his putting issues last week. That's what he struggled with early in the season."
Spieth, McIlroy adjusted favorites
Spieth is a 9-4 favorite at adjusted odds after opening at 2-1 at the Westgate to win his second green jacket, and Rory McIlroy is the 4-1 second choice after opening at 5-1. The rest of the field's odds are in double digits.
McIlroy is in a group of seven golfers three shots back at 3-under 69. Tony Finau and Matt Kuchar are each two shots back at 4-under 68.
"I really think Spieth and McIlroy are going to set the pace (Friday). If they can go low in the morning, they could really put pressure on some of the guys in the afternoon to be aggressive and keep up with them," Sherman said. "They could put a psychological dent on these guys."
Kuchar, a perennial Masters contender, is at 14-1 with Phil Mickelson, who is four shots back. Henrik Stenson, three shots back, and Rickie Fowler, four shots back, are at 16-1. Woods and Dustin Johnson are at 30-1 after shooting 1-over 73.
"I think guys like Dustin Johnson could probably get back into it. Nobody's running away with it right now," Wynn Las Vegas sports book director Johnny Avello said. "Kuchar's right there. Stenson. Rory. Phil. Rickie's another guy who can string together a few birdies. Louis Oosthuizen. Justin Rose. All these guys can make moves."
Big bets on Tiger
Woods hit his opening drive into the trees as bettors lost on the prop that his first-round tee shot would end up in the fairway (minus 140). He was 2 over and in danger of blowing up when his tee shot on No. 12 landed in Rae's Creek. But he saved bogey and made two birdies the rest of the way to all but ensure he'll make the cut.
A South Point bettor placed a $30,000 wager on Woods at 8-1 and a Wynn bettor made a $10,000 bet on Woods at 8-1 as part of an avalanche of futures wagers.
"I think a guy was trying to bet Tiger all over town," Avello said. "I didn't expect Tiger to go out there and birdie hole after hole like Spieth did. I don't think he had it in him. His putting and short game are OK, but he doesn't look as confident off the tee."
Avello said he took separate $5,000 wagers to win $110,000 on Mickelson, $150,000 on Marc Leishman and $175,000 on Kuchar, and a $10,000 bet to win $160,000 on Justin Rose.
"This has been a Masters like no other as far as futures betting," Avello said. "We had guys betting ($5,000) and ($10,000) a pop on golfers ranging from 10-1 to 40-1. Crazy bets."
Finau finds footing
A CG Technology bettor placed $1,000 on Finau at 66-1 odds. The Salt Lake City native dislocated his ankle Wednesday while celebrating a hole-in-one in the Par-3 contest. He popped it back into place on the spot and wasn't sure if he would play in his first Masters until he had an MRI on Thursday morning. Sherman moved his odds from 80-1 to 100-1 after the injury but has since adjusted them to 30-1.
"The biggest surprise was Tony Finau after what he did to his ankle," Sherman said. "I didn't even know if he was going to tee off."
Major meltdown
Another surprise was Sergio Garcia's spot-on impression of "Tin Cup." The defending Masters champion put five balls into the water on No. 15 en route to an octuple-bogey 13 — the highest score on that hole in the event's 82-year history.
"I've never seen anything like that," Sherman said. "One hole and you take yourself right out of the tournament."
Contact reporter Todd Dewey at tdewey@reviewjournal.com. Follow @tdewey33 on Twitter.
Updated Masters odds
Jordan Spieth 9-4
Rory McIlroy 4-1
Matt Kuchar 14-1
Phil Mickelson 14-1
Henrik Stenson 16-1
Rickie Fowler 16-1
Patrick Reed 20-1
Justin Rose 25-1
Dustin Johnson 30-1
Tiger Woods 30-1
Tony Finau 30-1
Marc Leishman 30-1
Rafeal Cabrera Bello 40-1
Justin Thomas 40-1
Charley Hoffman 40-1
Bubba Watson 50-1
Louis Oosthuizen 50-1
Tommy Fleetwood 50-1
Adam Hadwin 60-1
Hideki Matsuyama 60-1
Zach Johnson 60-1