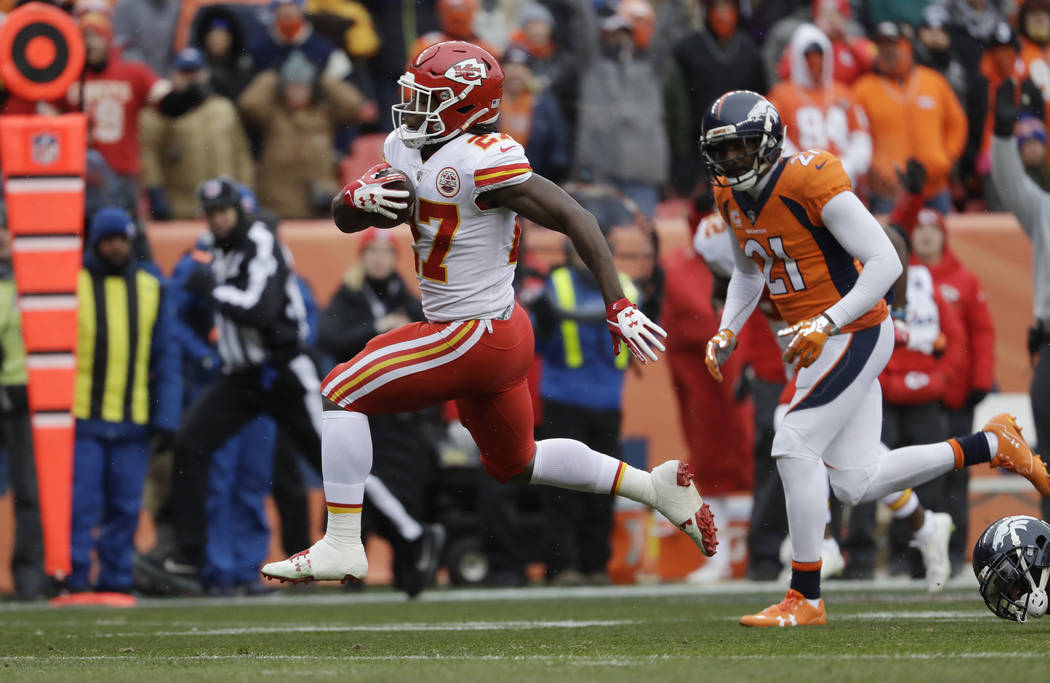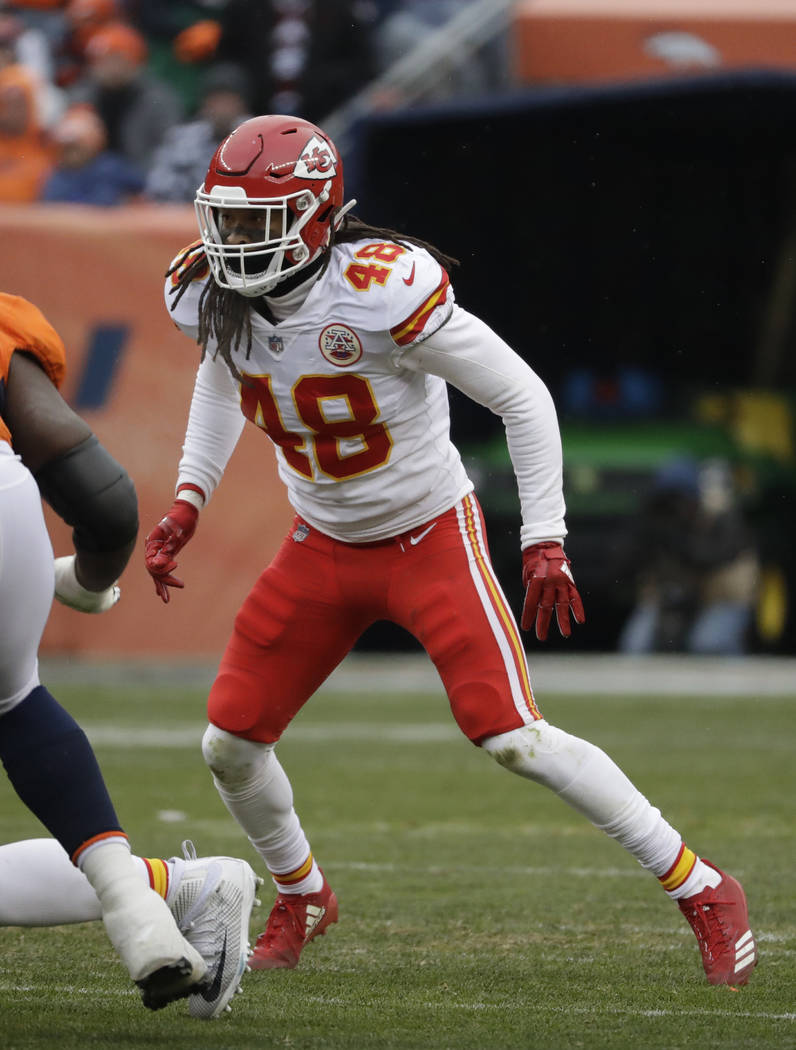 "Hold on. I have to make a bet. I'm at the racetrack."
It was fitting that handicapper Hank Goldberg was at a betting window at Gulfstream Park near his native Miami when I reached him on the phone Thursday for his take on the NFL's Wild Card weekend.
"The Hammer" — as he was known during his 20-year run at ESPN as an NFL reporter and prognosticator and horse racing analyst — was often at the track when I called him this season for his weekly picks in the Las Vegas Review-Journal NFL Challenge.
Goldberg, 77, preferred to submit his selections over the phone rather than via email or text. His old-school style served him well, as he won the contest with a sizzling 50-29-6 (63.2 percent) record against the spread.
VSiN.com handicapper Matt Youmans, a former Review-Journal betting columnist, finished 2.5 points back at 49-33-3 (59.7).
Goldberg's 53 points (one point for a win, a half point for a push) would have tied for 27th place and a $13,904 payday in the prestigious Westgate SuperContest.
But his actual SuperContest entry totaled 50 points, two shy of the money.
Hammerin' Hank went 4-1 in Week 2 to take the lead of the RJ Challenge and never looked back. But a 1-4 Week 16 was his downfall in the SuperContest.
"That 1-4 week killed me," he said. "That took me out of the money."
Goldberg still enjoyed his day at the races, where his running mates were Miami Dolphins greats Bob Griese and Don Shula, who celebrated his 88th birthday Thursday.
Shula's son, Mike, is the offensive coordinator for the Carolina Panthers, one of three underdogs Goldberg leans to this weekend, along with the Atlanta Falcons and Buffalo Bills.
Hammer the Chiefs
The Hammer's best bet is the Kansas City Chiefs, who are 8½-point favorites over the Tennessee Titans on Saturday at Arrowhead Stadium.
"The only game where I can't see any chance at all for an upset is Kansas City," Goldberg said. "Tennessee has been terrible. (Marcus) Mariota has 15 interceptions, and they're depending on (Derrick) Henry to run.
"Kansas City right now is the third-best team in the conference, and they're playing well. They've got weapons for (Alex) Smith, and they've held their opponents to (16.8) points a game at home."
Goldberg (JimFeist.com) likes Atlanta's defense to keep it close as 6-point underdogs at the Los Angeles Rams on Saturday, and Carolina's defense to do the same as 7-point underdogs at the New Orleans Saints on Sunday.
"If the right Cam (Newton) shows up," he said. "Carolina's defense is good. I think it will be a closer game than people think."
Fratto favors Falcons, Panthers
Handicapper Bernie Fratto went 29-20-2 (59.1) ATS this season on his weekend best bets in the Review-Journal. Fratto (BernieFratto.com), a former Detroit Lions radio host, also likes Atlanta and Carolina to cover as his best bets of Wild Card weekend.
"Forget last year's Super Bowl meltdown. Atlanta brings experience combined with a top-10 offense and top-10 defense. That's not a bad parlay," Fratto said. "Frankly, all the pressure is on Sean McVay and Jared Goff. Can they outduel Dan Quinn and Matt Ryan? I don't think they will.
"The Falcons have surrendered fewer points, fewer yards, they have much more playoff experience and they have the better quarterback."
The Saints won and covered both meetings with the Panthers this season, but Fratto noted that New Orleans has been outgained in its past six games and Carolina has covered seven of its past 10 road games.
"It might be a distant memory, but Carolina beat Minnesota and New England this season while winning seven of nine down the stretch. So if you dismiss their chances this weekend, as Lee Corso would say, 'Not so fast,' " Fratto said. "I can't pass up getting a touchdown in this spot. I believe this game will be close."
Knights to remember
Entering Thursday's game at St. Louis, if you had bet $100 on the Golden Knights in every one of their games this season ($100 as an underdog, to win $100 as a favorite), you would be up $1,920.
If you had only wagered on the Knights at home, you would be ahead $1,395.
Incredibly for an expansion team, the Knights are the 7-2 favorites to win the Western Conference title at the Westgate sports book and the 7-1 second choice to win the Stanley Cup behind the Tampa Bay Lightning (5-1).
Contact reporter Todd Dewey at tdewey@reviewjournal.com. Follow @tdewey33 on Twitter.