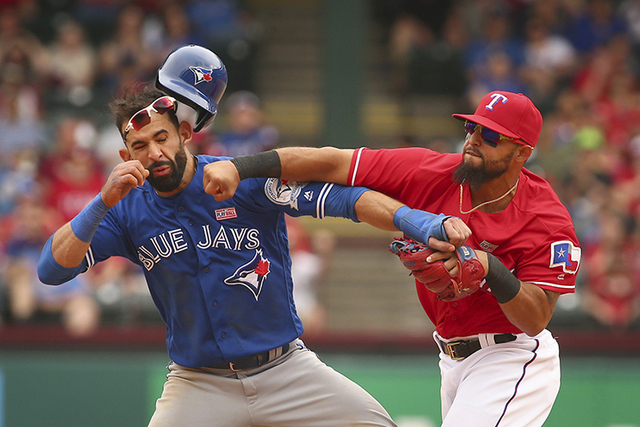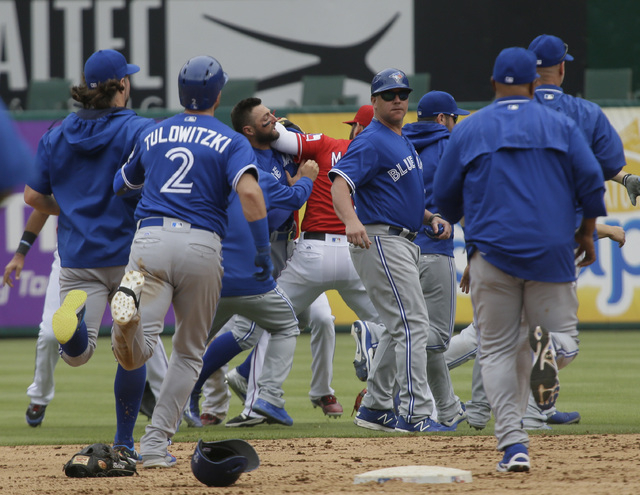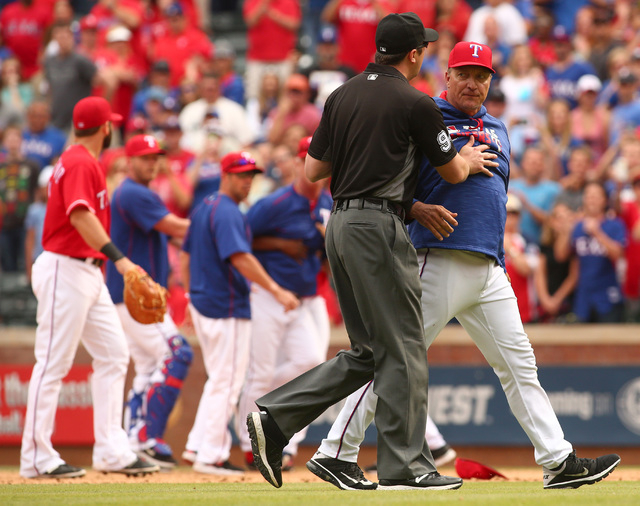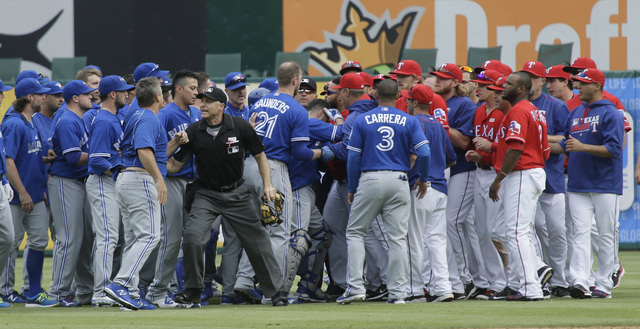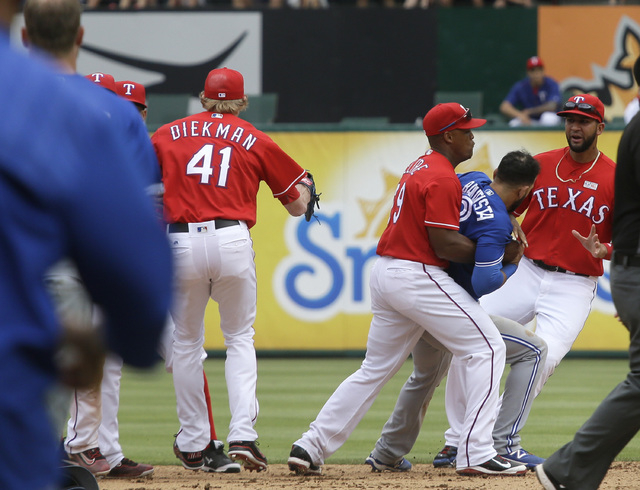 Texas Rangers second baseman Rougned Odor punched Toronto's Jose Bautista on Sunday and two days later Major League Baseball retaliated with an eight-game suspension, according to reports.
The reports also indicated that Odor will appeal the punishment.
During Sunday's Rangers-Blue Jays game in Arlington, Texas, Bautista slide hard at second back into Odor's legs during a double play in the eighth inning of the Rangers' 7-6 win. Odor shoved Bautista and then landed to the Blue Jays outfielder's head.
Bautista had reached base after being hit by a pitch from Matt Bush but was called on his steal attempt after violating the new rules in place this season to avoid injurie such such plays. Odor said afterward that he didn't regret his actions.
A scuttle broke out on the field among players from both teams after Sunday's altercation. There was no immediate word whether other fines and suspensions might be handed down in the fallout.
Bautista, Odor, Blue Jays third baseman Josh Donaldson and Rangers bench coach Steve Buechele were ejected.
Once calm was restored about 10 minutes later the game resume, Blue Jays reliever Jesse Chavez hit Texas' Price Fielder and both benches emptied again.
RELATED
Fight erupts at Blue Jays-Rangers game — VIDEO
Like Vegas Sports News on Facebook: