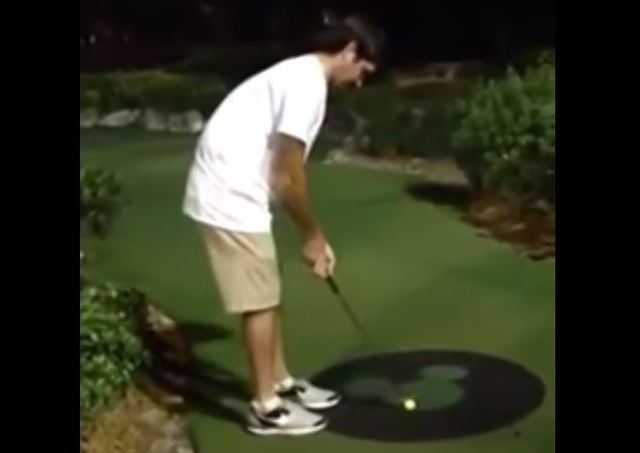 OK, we get it Bubba Watson.
You're really good at golf.
Watson, the two-time Masters champion, has shown his trick-shot mastery during competition like his famous hook out of the trees at Augusta National in 2012.
He's also proven quite talented with clubs and a camera phone by posting some insane golf shots and tricks on the internet.
Watson's latest work may be his best yet.
Playing a mini golf course at Disney World backward, Watson plays his ball off the tee and down a sidewalk to the previous hole.
He hit the big downhill break perfectly and right into the hole. He even raced back quickly enough to watch it drop into the cup.
It's quite impressive.
He told reporters at the Memorial Tournament that the shot was indeed legit and not the work of a camera trick.
"You saw it go in," he said.
Watson went out to fire a 6-under par 66 to finish the opening round tied for second place after Thursday's opening round.
The only player ahead of Watson after the first round is Rory McIlroy, who lit up the course for an opening-round 63.
That just proves the old theory that dumping your fiance with a 3-minute phone call is better preparation than fooling around on a mini golf course.