UNLV roundup: Last-minute goal lifts women's soccer team
September 21, 2018 - 6:18 pm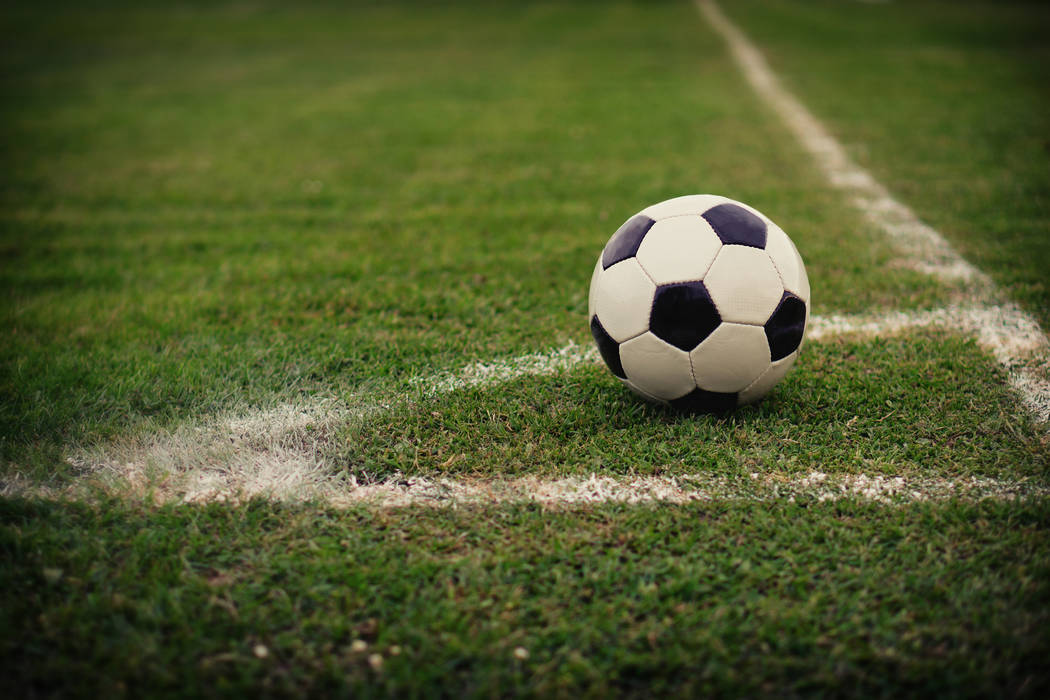 Katie Ballou scored with 24 seconds left to lift UNLV past Utah State 1-0 in both teams' Mountain West-opening women's soccer match Friday in Logan, Utah.
The Rebels (7-2-1, 1-0) were awarded a free kick after Amanda Galbraith was fouled by the Aggies (1-7, 0-1) in the final minute, and Hanna Harrison settled Kaila Brinkman's towering kick and fed Ballou, who scored from 8 yards out.
Freshman Emberly Sevilla had four saves in her fourth shutout for UNLV, which held a 17-9 edge in shots, including a 7-4 advantage in shots on goal.
WOMEN'S TENNIS
At Fertitta Tennis Complex, Aiwen Zhu, En-Pei Huang, Isumi Asano, Samantha Li, Anna Bogoslavets and Alex Kalachova each won in singles and were part of a doubles victory as the Rebels went 9-1 on the opening day of the five-team, season-opening UNLV Fall Invitational.
Zhu, ranked 49th nationally, downed Northern Arizona's Hanneke Lodewijks 7-6, 6-2 in Flight 1 singles and teamed with Huang for an 8-1 win over Northern Arizona's Adrianna Sosnowska and Ellie Millard in Flight 1 singles. Zhu and Huang are ranked 37th as a doubles team.
In Flight 2 singles, Huang beat Southern Utah's Jana Weiss 7-5, 6-2, and Asano topped Long Beach State's Dominique Meyer 6-1, 6-3.
In Flight 3 singles, Li upended Southern Utah's Charity Sagaio 6-3, 6-3, and Bogoslavets downed Northern Arizona's Eirene Granville 6-0, 6-0.
In Flight 5 singles, Kalachova blanked Southern Utah's Alex Nigo 6-0, 6-0.
In Flight 2 doubles, Asano and Li beat Southern Utah's Sagaio and Zoe Tanti 8-5, and Bogoslavets and Kalachova defeated San Jose State's Pedrero Galindo and Kristina Baran 8-1.