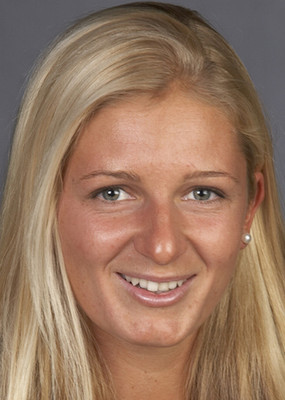 Kevin Cory has fielded some strong tennis teams over the years, but none quite like the one he's put together this season.
The ninth-year UNLV women's coach has added three top recruits to a formidable lineup of returners to create a squad he believes will be capable of competing with the nation's top programs.
"This is the best team by far I've ever had," said Cory, whose team will host the UNLV Invitational at Fertitta Tennis Complex this weekend. "And we've been ranked as high as 15th."
Indeed, a strong fall could propel the Rebels high into the national rankings by the time the dual-match season begins next spring.
"I see us certainly having a top-25 team," Cory said. "If we stay healthy, we've set a goal to get into the top 20."
If they stay healthy.
Injuries were a problem for UNLV last year, as standout Elena Gantcheva and fellow starter Sharon Marin struggled with ailments throughout the season. The Rebels finished the spring ranked 46th, but failed to meet many of their preseason expectations.
But Gantcheva is back to full strength, and she enters the fall as the 50th-ranked player in the nation. Cory said he expects his star to ascend rapidly up that list.
"I'd like to see Elena finish out strong in her senior year after all she's done for us," he said. "I think she's definitely one of the top 25 players in the country."
Even more impressive is Gantcheva's doubles ranking with partner Kristina Nedeltcheva. The duo, which went 24-4 last year, opens the fall at No. 5, the best preseason ranking for any women's pair in UNLV history.
"To have somebody ranked top five in the country is a huge achievement," Cory said. "It says a lot about where our program is."
The coach pointed out that his top doubles squad defeated then third-ranked Whitney McCray and Kristi Miller of Georgia Tech in the NCAA Tournament last spring. With that in mind, he's cautiously optimistic that his top duo again will find national success.
"It's tough to say if No. 5 is accurate because I think there are 20 to 25 teams that are all good enough to win the national title," Cory said. "But (Gantcheva and Nedeltcheva) have proven they can beat these types of teams."
They'll have several high-caliber teammates playing behind them.
Junior transfer Katy Williams, of Stevenage, England, will add significant strength to the top of Cory's lineup. During her two years at Long Beach State, Williams made a name for herself with a number of noteworthy wins.
"She was in the NCAA individual tournament two years ago, and she won a round," Cory said. "We look for her to really strengthen the lineup. She could play as high as No. 2 or No. 3."
Playing behind Williams will be highly touted freshmen Adrienn Hidvegi and Anna Maskaljun.
Cory said Hidvegi, of Budapest, Hungary, brings extraordinary experience for a newcomer.
"She was one of the top two or three juniors in Hungary," Cory said. "She's a very solid player."
Maskaljun, of Tallinn, Estonia, also looks strong. In fact, Cory said she could play at the No. 1 singles spot somewhere down the road.
"She's very good," said Cory, noting that Maskaljun already is playing competitively against his top players in practices. "She's had a lot of success in juniors and in international tournaments."
The coach said his players will have numerous opportunities to demonstrate their talents at home this weekend. Play begins at 10 a.m. Friday and Saturday, and 9 a.m. Sunday.
"We've got some good teams coming in," said Cory, who noted that the field will include Louisiana State, Tulsa and Northern Arizona. "This will give us a chance to see where we're at before we head into some of the bigger fall tournaments."
UNLV Sports