Rebels favored to claim rare victory on the road
October 28, 2016 - 11:24 am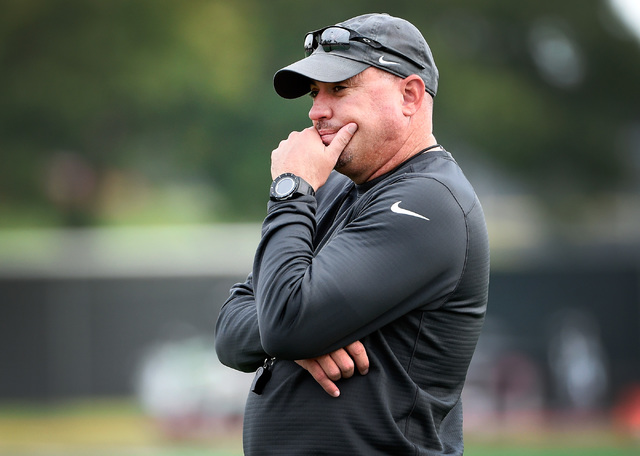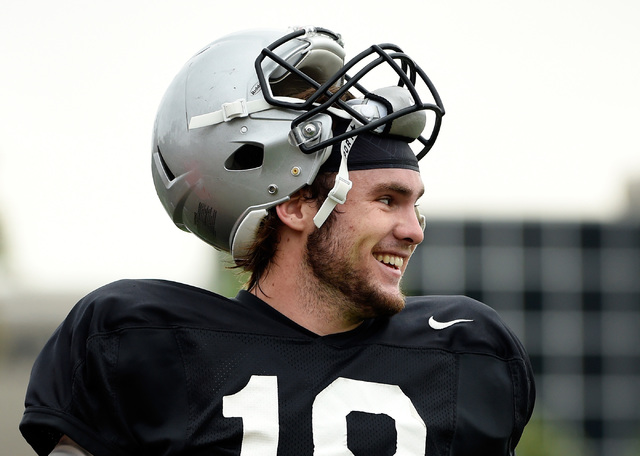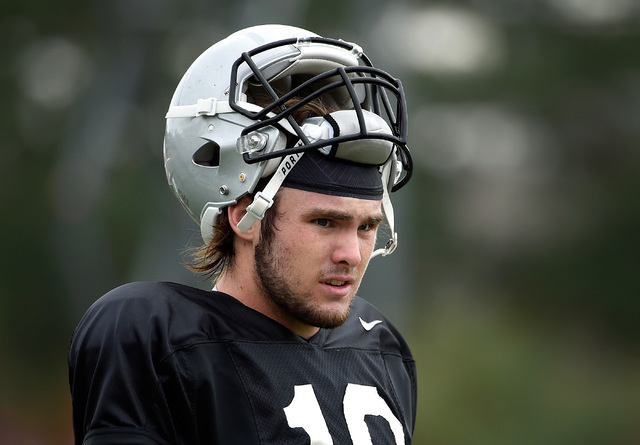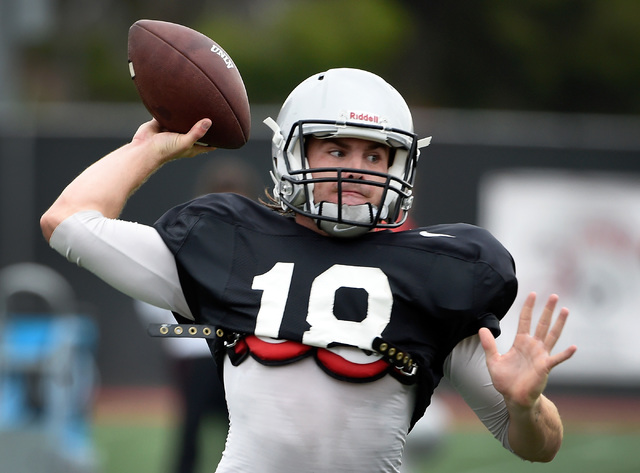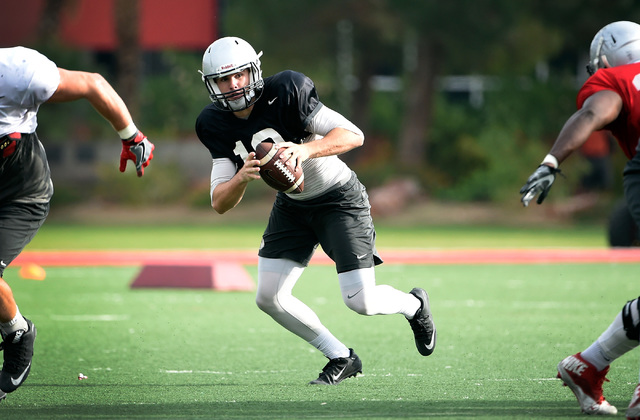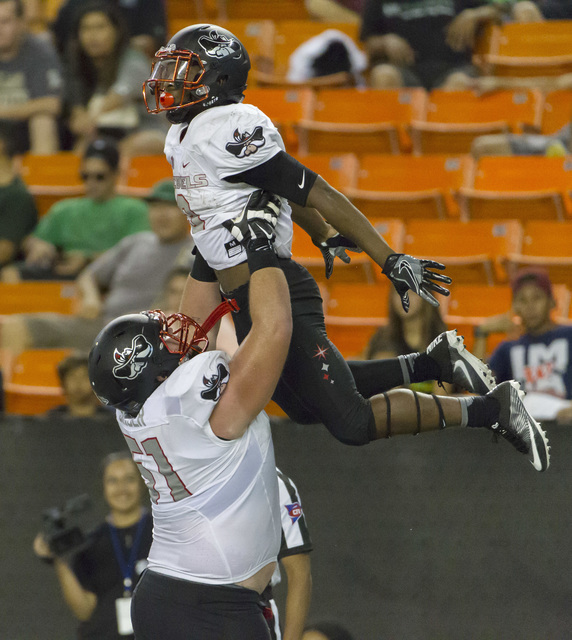 SAN JOSE, Calif. — When a football program has suffered as long as UNLV's has, there are plenty of benchmarks to reach besides the six wins required to become eligible for a bowl game, which was one of the Rebels' main goals this season.
For example, UNLV (3-5, 2-2 Mountain West) has won more than one road game in a season only once in the past 12 years. The Rebels, who beat Hawaii in Oahu on Oct. 15, appear to have a solid shot at winning their second game away from home this season Saturday night against San Jose State (2-6, 1-3).
Both struggling squads are coming off lopsided league losses — the Rebels fell 42-23 to Colorado State, and the Spartans were whipped 42-3 by San Diego State — and UNLV is favored by 3 points.
"One of the big question marks when we got here was 'can we win on the road?'" Rebels second-year coach Tony Sanchez said. "We had (three) wins in five years before we got here. Now we have an opportunity to pick up our third (in two years).
"Those are things we need to do in order to become a good football program. We've got to learn how to come back from a road win and win a game at home, and we've got to learn how to bounce back from that and win on the road."
In the 11 seasons before Sanchez arrived, UNLV went 7-59 on the road, and that includes a 3-2 mark away from home in 2013, when the Rebels went 7-6 and played in the Heart of Dallas Bowl.
The Rebels are 2-8 on the road under Sanchez, who hopes to exploit San Jose State's porous run defense, which is ranked 117th in the country (236.4 yards per game).
UNLV features the nation's 21st-ranked running attack (238.6 ypg) but has one of the weakest passing attacks, ranking No. 125 in completion percentage (46.0, 87 of 189) and 116th in passing offense (160.5 ypg). Quarterback Dalton Sneed has completed only 46.8 percent of his passes while averaging 101.3 passing yards.
"We have to be able to come out and run the football," Sanchez said. "Being able to do that allows Dalton to have better looks in the passing game. We're still figuring that out."
While Sneed has alternated wins and losses and good and bad passing performances in his first four collegiate starts, he has been a consistently strong runner. He ran for a team-leading 96 yards against Colorado State and is third on the team in rushing with 360 yards, though Sanchez would prefer to see running backs Lexington Thomas and Charles Williams carry most of the load.
"We've got to get back to running the football and being consistent, and not just with our quarterback running," Sanchez said. "We've got to be able to have our backs getting most of those yards."
The Rebels were manhandled on defense by Colorado State in falling behind 35-0 in the first half, but have a chance to redeem themselves against the Spartans, who have allowed the most sacks in the country, by a wide margin, with 38.
"This is an opportunity for us to really get after those guys," Sanchez said. "It's not going to be easy, but I'm excited to see these guys go hunt a little bit."
UNLV has lost six straight in the series and 14 of 20 overall and hasn't won in San Jose since 1993.
Saturday's game, which will be followed by UNLV's bye week, is essentially a must-win for the Rebels and their bowl aspirations. They must win three of their remaining four games — a stretch that includes a game at No. 13 Boise State and home games against Wyoming and UNR.
"It's funny, in this program, the amount of must-win games we have," Sanchez said. "But if you're going to end up in a bowl game, these are the games you're going to have to win.
"If you don't do it, there's no room for error. It's tough to go 3-0. It's been a long time since we've won three in a row."
That would be another benchmark. UNLV has won three consecutive games twice in the past 15 years.
Contact reporter Todd Dewey at tdewey@reviewjournal.com or 702-383-0354. Follow @tdewey33 on Twitter.
UNLV vs. SAN JOSE STATE
Where: CEFCU Stadium, San Jose, California
When: 7:30 p.m. Saturday
TV/Radio: CBS Sports Network; KWWN (1100 AM, 100.9 FM)
Line: UNLV -3; total 56
Visit our GameDay page for full coverage of the UNLV-San Jose State game.