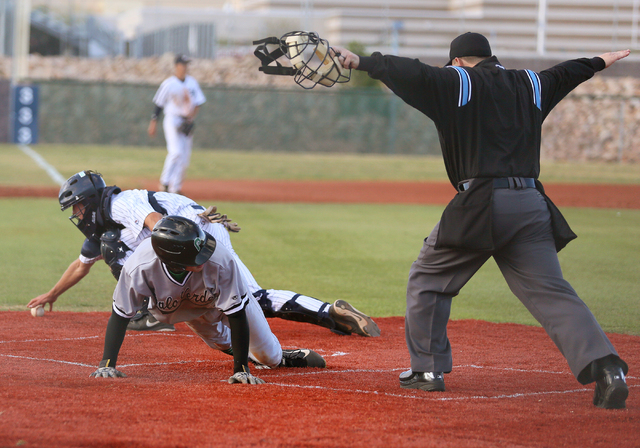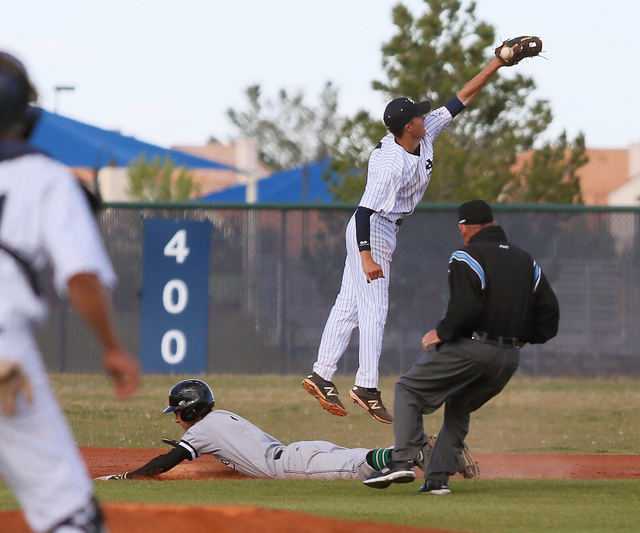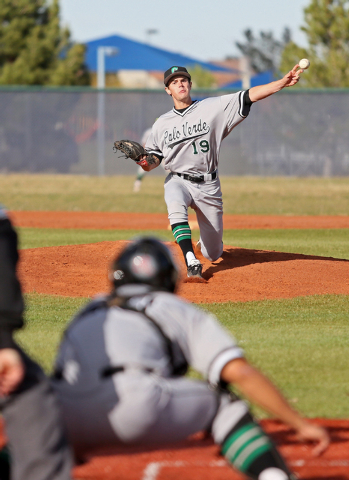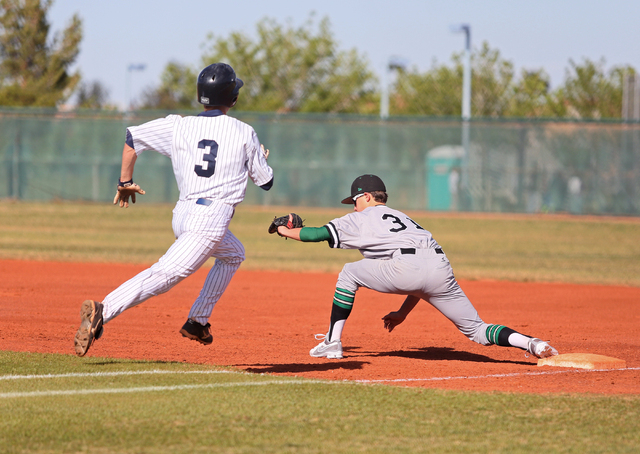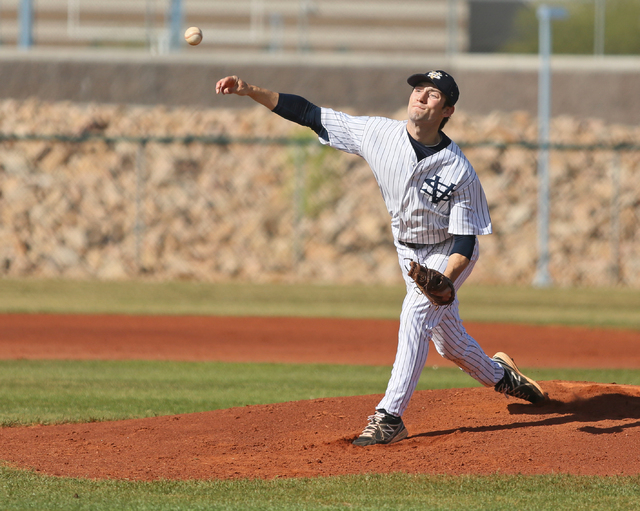 It's not often that you pinch hit for your No. 3 hitter to lead off the top of the seventh inning in a tie game.
But that's exactly what Palo Verde coach Kevin Fiddler did on Tuesday, and the move sparked a game-winning rally.
Sophomore Mitchell Rathbun lined a double down the right-field line to start the seventh and came around to score on an RBI groundout by Yodai Nakamura to give the Panthers a 6-5 road win over Spring Valley.
"Mitchell's a kid that has a good approach who looks middle away," Fiddler said. "He's a strong, sophomore kid. We've got a real strong young group."
Senior Michael Spada, who was 2-for-3 with a double and an RBI, was set to lead off for Palo Verde (7-6, 1-0 Northwest League) in the seventh. But Fiddler sent Spada to the bullpen to get ready in case he needed to pitch in the bottom of the inning and sent Rathbun to the plate.
The sophomore hit a liner to right that looked like a sure double, but he tripped and fell halfway to second and had to scramble to his feet, barely beating the throw.
Rathbun went to third on a wild pitch and scored on Nakamura's grounder to first. Spring Valley first baseman Nick Melinchok made a sprawling stop on the play and fired home, but his throw was low and Rathbun slid in safely.
"That's baseball. A little break goes your way, a little bobble here and there was the difference between him being out or safe," Fiddler said. "And he gets a good read on a ball in the dirt and scores on a pretty close play at the plate on a pretty decent read, too. The guy at first made a nice play to knock the ball down."
Palo Verde starter Brad Steiner pitched the distance, and struck out Spring Valley's No. 3 hitter, Michael Macove, to end the game. It was Steiner's only strikeout, but he walked only one, and that was an intentional pass. Steiner gave up three earned runs on seven hits.
"He's 100 percent an ace," Fiddler said. "He's someone that just every time he goes out there, he's a gamer. It doesn't matter if it's a team that's struggling or a team that's a top team, he's going to go out there and be a bulldog."
Colin Janison was 2-for-4 with a double, a triple, two runs and two RBIs, and freshman J.D. Brooks went 4-for-4 with two RBIs for the Panthers.
Connery Callaway went 2-for-2 with a double, a triple and an RBI for Spring Valley (7-5, 0-1).
Contact prep sports editor Damon Seiters at dseiters@reviewjournal.com or 702-380-4587. Follow him on Twitter: @DamonSeiters.