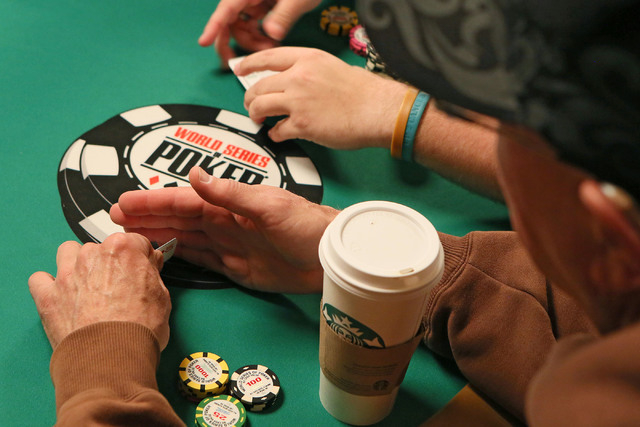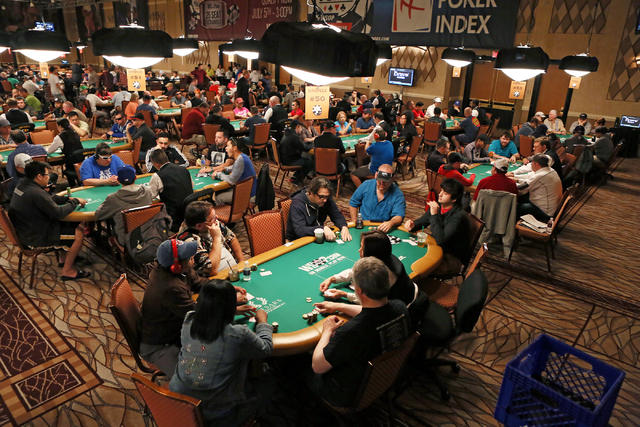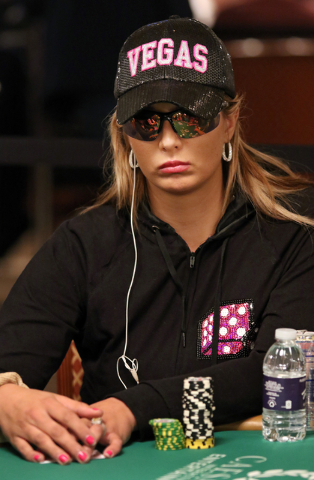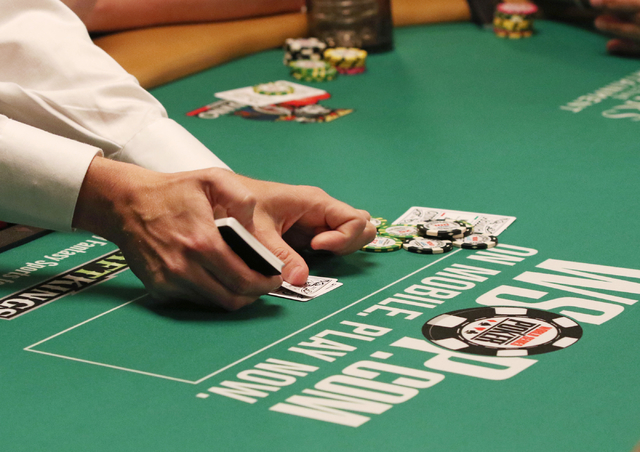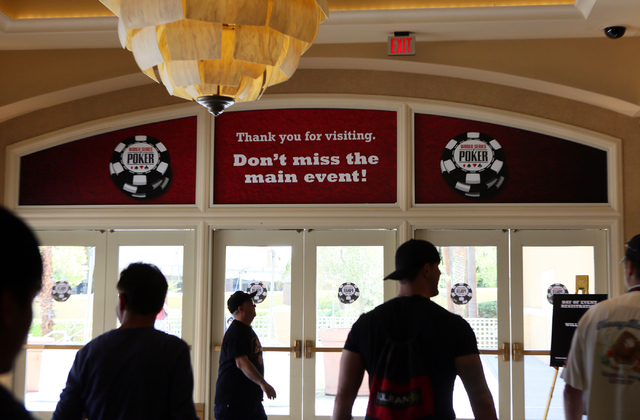 The projections continued to rise Thursday, and the numbers were moving at an auctioneer's pace.
"Let's start at 10,000 … there's 10. Do we have 15,000? Now, 20,000 …"
"At the end of all this, at the end of Saturday night, I think we're going to put up a pretty big number," World Series of Poker tournament director Jack Effel said. "I think it's going to be in the 25,000 range."
The 46th edition of the WSOP officially opened this week without much of the pageantry or spectacle of previous years. But that will certainly change today when the $565 buy-in "Colossus" No-limit Texas Hold 'em tournament takes over the Rio Convention Center.
Thanks largely to its more affordable buy-in — the $565 is the lowest price for an open bracelet event in 35 years, according to officials — the "Colossus" already has surpassed the 2006 Main Event (8,773 entrants) as the largest live tournament in poker history.
Seth Palansky, vice president of corporate communications for Caesars Interactive Entertainment, confirmed that more than 14,000 players had registered by 2 p.m. Thursday, meaning the prize pool will be well over the $5 million guaranteed by WSOP officials.
"We wanted to do something big, better than last year, get people excited, jazzed about playing the World Series, and that's really how it came about," Effel said. "We got a lot of support from the internal executives, collaborated with several of the players. We went through a lot of discussions to eventually end up with it, and just the results of the last few months and the feedback that we've received from the poker community, it's been nothing but positive."
In recent years, the WSOP has designed its schedule to bookend the $10,000 buy-in No-limit Texas Hold 'em World Championship with a high-profile tournament at the beginning of the series.
The $1,500 buy-in "Millionaire Maker" No-limit Hold 'em tournament, with a guaranteed $1 million first prize, anchored the opening weekend the past two years and had massive fields. Last year's single re-entry event drew 7,977 entrants, making it the second-largest field in WSOP history, and left organizers scrambling to seat players in a timely fashion.
That shouldn't happen for the "Colossus," as officials said they can accommodate almost 25,000 entrants.
"It comes down to if we're ready to put ourselves to the max on opening weekend," WSOP executive director Ty Stewart said. "And thankfully, with the experienced team that we have and the extra time that we've put into planning, we feel that we're ready to have our biggest event.
"This is really something completely different. This is for anybody that knows hand rankings, likes the game, never thought the WSOP maybe was for them. It is. And this event is for you. We expect to see a lot of first-timers."
The "Colossus" tournament is scheduled to be a five-day event with starting flights at 10 a.m. and 7 p.m. today and Saturday. The WSOP wrote on its official Twitter account Thursday that today's 10 a.m. flight is sold out.
Players begin the "Colossus" tournament with 5,000 in chips and can re-enter up to four times.
"When you think about the grassroots poker tours that are out there and people that are developing their bankrolls and playing around the world, they're trying to save up so they can get to the big show. Sometimes they don't get there, right?" Effel said. "So it's great to be able to offer something for everyone completely. We've always lived by that, and the 'Colossus' is just one more step to that achievement."
Contact reporter David Schoen at dschoen@reviewjournal.com or 702-387-5203. Follow him on Twitter: @DavidSchoenLVRJ.