WSOP final table not foreign to Belgium's Kenny Hallaert
October 29, 2016 - 11:31 pm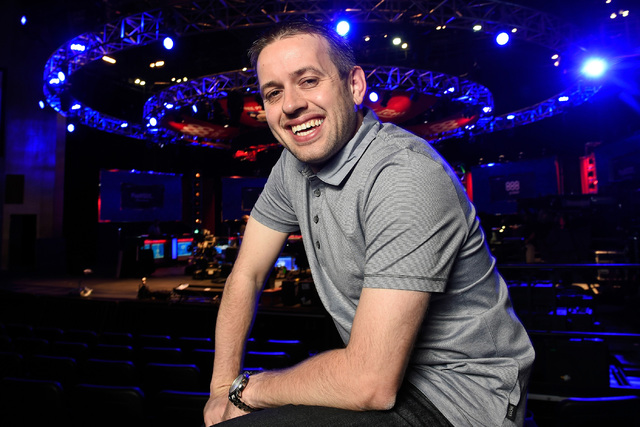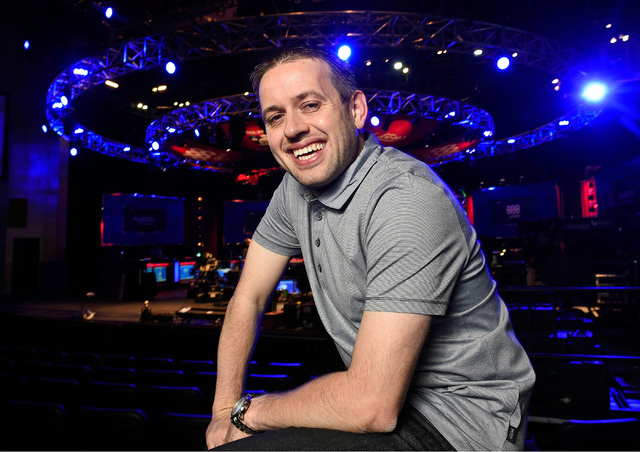 A November trip to Las Vegas for the final table of the World Series of Poker's $10,000 buy-in No-limit Texas Hold 'em World Championship is starting to become routine for Kenny Hallaert.
The 34-year-old Belgian will be inside the Rio's Penn & Teller Theater on Sunday when the cards go in the air for the third consecutive year.
He will just have a much better seat this time.
After attending the final table in support of friends for the past two years, Hallaert is one of nine players with a seat at the table competing for the $8 million first-place prize and the gold bracelet that goes to the winner of the most prestigious tournament in poker.
"There's a lot of money, of course, but becoming a world champion would mean way more," said Hallaert, a tournament director for poker events in Belgium. "The value of that is something you can't put a number on. It's different than winning any other tournament. If I ever happen to do that, it's a surreal dream that would come true that I never thought would be possible, and now I'm so close."
He's following the blueprint laid out by his friends. Hallaert, who has played in the Main Event every year since 2008, attended the final table with Jorryt Van Hoof, who finished third in 2014, and Pierre Neuville, who finished seventh last year.
Hallaert believes those experiences helped prepare him to play at a final table in the truly unique setting of a massive Las Vegas showroom with lights and cameras trained on the players at all times.
"I have the small advantage actually of knowing how things work around here. I know what to expect from the atmosphere," he said Friday while sitting in a seat that will be occupied by a spectator when play begins. "Usually at a final table, there are between five and 30 people watching it. At this one, there are hundreds of people in here, hundreds of thousands or even millions watching it at home. The spotlight is so big, and it's all on you. But you just have to put that out of your mind and keep your focus on what you're doing."
Hallaert, whose previous best finish in the Main Event was 123rd last year, experienced a good run through the first seven days of the tournament in July to reach this point. He was the chip leader after each of the first three days. He enters the final table fourth in chips with 43,325,000 from his spot in Seat 9.
Chip leader Cliff Josephy of Muttontown, New York, sits at 74,600,000 and will be in Seat 6. The only Las Vegan remaining is Qui Nguyen, who is second with 67,925,000 chips in Seat 5.
The players with the shortest stacks are Jerry Wong in Seat 1 (10,175,000 chips) and Fernando Pons in Seat 4 (6,150,000 chips). Pons has about 12 big blinds.
All the remaining players are guaranteed to collect at least $1 million.
Play begins at 5 p.m. Sunday, with the ESPN2 broadcast on 30-minute delay starting at 5:30. The action will begin at 4:30 p.m. Monday and continue until three players remain for Tuesday's final session, which will begin at 5:30 p.m. and continue until a winner is decided.
The nine players survived a field of 6,737 players to reach this point. Hallaert was only at risk once, when he was all in with a pair of kings against a pair of queens.
"I had a very good run," Hallaert said. "Obviously the goal is to make the final table, but even on Day 6 and 7 I was able to keep that mentality of just playing one hand at a time. It wasn't until we got down to two tables where I was like, 'Whoa, I'm getting close.' But even then I was able to keep playing one hand at a time."
Hallaert knows it won't be easy to continue that mindset in such a different setting. He hopes his previous experiences at the final table help, but he also was proactive in preparing for the event.
Not only did he work with several coaches who were tasked with trying to find holes in his game and help fix them, but Hallaert spent countless hours watching tape of the last six Main Event final tables.
Hallaert already has earned his biggest payday as a poker player. He made $210,962 for finishing sixth at a European tour event in 2011 and cashed out $182,348 for finishing fifth at the WSOP Colossus event in 2015.
Contact Adam Hill at ahill@reviewjournal.com or 702-277-8028. Follow @adamhilllvrj on Twitter.
WSOP final table
Final table players with age, hometown and chip count.
Seat 1. Jerry Wong, 34, Brooklyn, New York, 10,175,000
Seat 2. Griffin Benger, 31, Toronto, 26,175,000
Seat 3. Vojtech Ruzicka, 30, Prague, Czech Republic, 27,300,000
Seat 4. Fernando Pons, 37, Palma, Spain, 6,150,000
Seat 5. Qui Nguyen, 39, Las Vegas, 67,925,000
Seat 6. Cliff Josephy, 50, Muttontown, New York, 74,600,000
Seat 7. Michael Ruane, 28, Hoboken, New Jersey, 31,600,000
Seat 8. Gordon Vayo, 27, San Francisco, 49,375,000
Seat 9. Kenny Hallaert, 34, Hansbeke, Belgium, 43,325,000