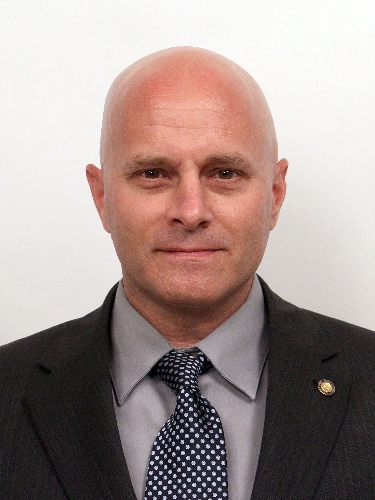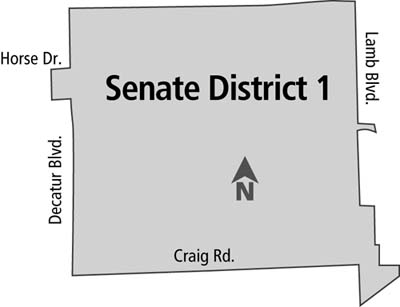 Patricia Spearman was a heavy underdog heading into the Democratic primary against two-term incumbent District 1 Sen. John Lee.
But the political novice easily scored the upset victory, winning with 63 percent of the vote.
Heading into the general election, the tables have turned. Spearman is now the heavy favorite against her only competition, Gregory Hughes of the Independent American Party.
No Republican ran for the seat in the district where registered Democrats outnumber Republicans by nearly 2-to-1.
Spearman, a retired Army veteran who is gay and an evangelist minister, said Nevada's future depends on raising funding for the state's education system.
The state's lack of educational funding means class sizes are too big and teachers are paid too little, she said, and the effects make the state unattractive to new businesses and industries.
"I hear people say, 'You can't throw money at education because more money won't fix education,' " she said. "Well, how do we know?"
Spearman supports funding full-day kindergarten and reducing class sizes. She also wants to enlist businesses to help improve schools. She pointed to a program she worked for in Texas where local businesses donated coupons and merchandise to reward students.
To support paying for education, the state must review a tax system that has remain practically unchanged for five decades, she said
"The way it was structured 50 years ago worked, but it's obviously not working now," Spearman said.
That would mean ensuring that everyone was paying their "fair share," she said, though she did not identify specifics.
"We've got to find the revenue," she said. "Is it going to be easy? No, it's not."
She also said she would support any bills to address Nevada's ban on same-sex marriages.
Hughes, who retired from the Air Force in 2009 after 24 years in the service, said he is willing to work with both sides of the aisle to improve the state.
"I can sit down with a Democrat and sit down with a Republican and talk about finding solutions instead of fighting about everything all the time," said Hughes, a former Republican.
He said he opposes any tax increases, especially on property taxes because so many of the state's homeowners are already struggling because of depressed home prices.
He believes state lawmakers must focus on creating jobs and improving the economy. That should include diversifying the state's industries so it isn't so reliant on gaming revenue, he said.
One untapped industry is aerospace, he said. With two Air Force bases, multiple airports and large swaths of empty land, Nevada would make a good home for Boeing, Northrup Grumman and other aerospace companies, he said.
Lawmakers must also improve the state's education system, he said.
"We don't need more money for education," he said. "We need more education for our money."
Contact reporter Brian Haynes at bhaynes@reviewjournal.com or 702-383-0281.
Voter Guide
News stories on races on 2012 ballot