54 stingrays die due to zoo lifesystem malfunction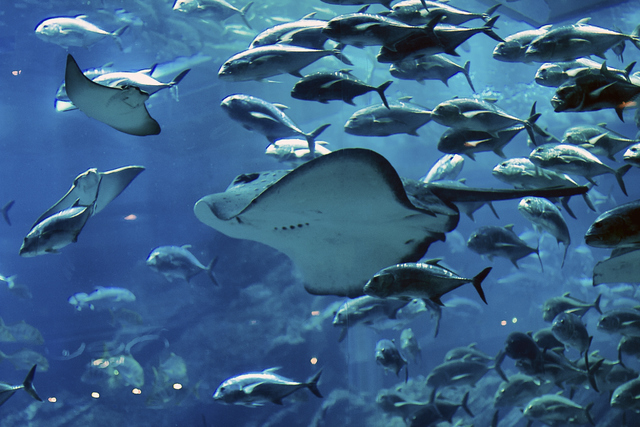 Chicago's Brookfield Zoo is trying to figure out why 54 stringrays died Friday. Veterinary staff said there was a drop in oxygen level at the zoo's Stingray Bay habitat, according to a statement posted Sunday on the zoo's Facebook page.
Animal care workers rushed to try to correct the levels, but four southern stingrays and 50 cownose stingrays were lost. All of the stingrays that died had been born in captivity.
"We are devastated by the tragic loss of these animals," said Bill Zeigler, senior vice president of animal programs for the Chicago Zoological Society, which operates the zoo. "Our staff did everything possible to try and save the animals, but the situation could not be reversed."
Officials are analyzing the life support system to discern what caused the malfunction.
The Chicago Zoological Society has decided not to reopen the stingray exhibit, which has been operating since 2007.
It had been an interactive experience, inviting visitors to touch and feed the stingrays, spokeswoman Sondra Katzen told CNN Sunday.
Last year, the exhibit drew more than 200,000 visitors, Katzen said.
She said it wasn't the first time there were problems with the exhibit.
"We had a malfunction of a different type back in 2008. It was a water temperature increase, and the exhibit temperature increased by about 10 degrees, and we lost about 16 stingrays in that," she said.
The system was updated, Katzen said, with the zoo installing an automated system that checks levels.