American Sewing Guild of Las Vegas sees successful turnout for weekend event at Windmill Library
September 22, 2016 - 5:00 am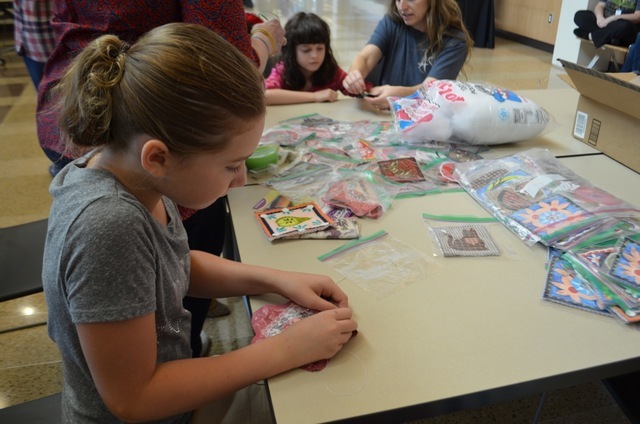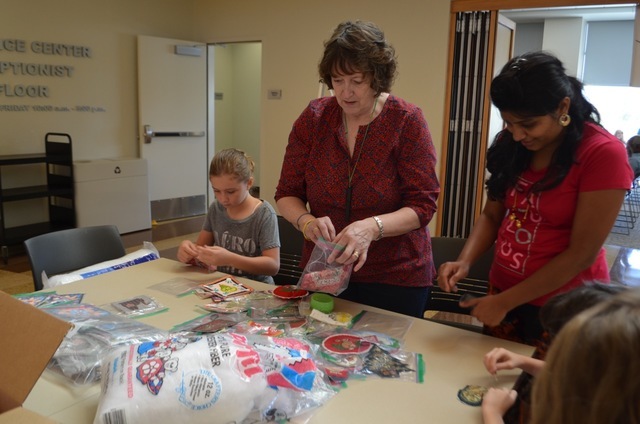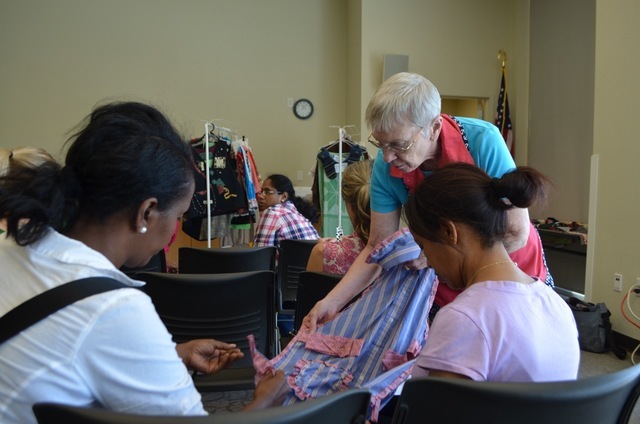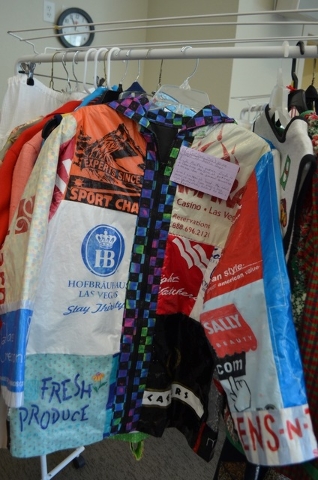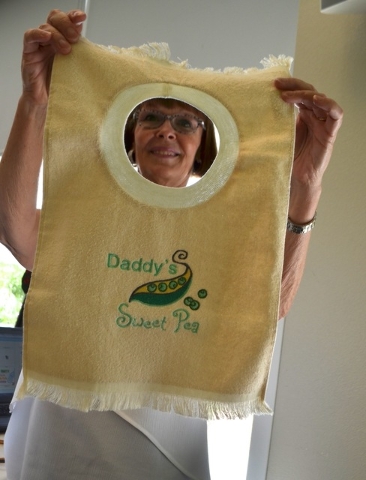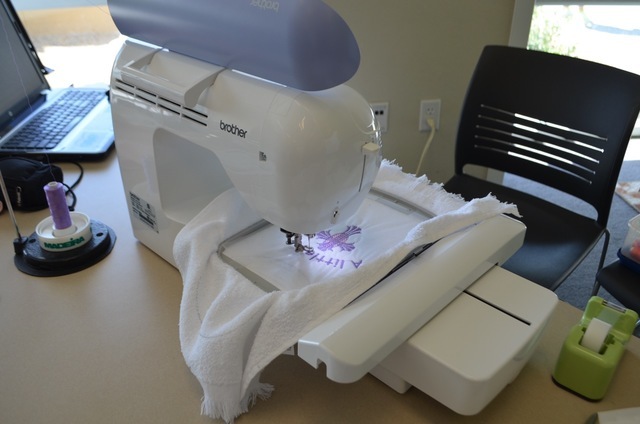 Books, music, videos and now the whirring of sewing machines.
Windmill Library, 7060 W. Windmill Lane, welcomed members of the Las Vegas chapter of the American Sewing Guild for a Sit 'n' Sew day Sept. 2 in celebration of National Sewing Month.
A crowd of sewing enthusiasts showed up for presentations, make-and-take projects and more.
Las Vegas Chapter president Marti Wynn, a frequent volunteer at the library, said she has long had her eye on the library's community room as a potential sewing venue.
"It's such an awesome room," she said. "Our sewing guild has not had a place where we could sit and sew."
She said library staff members, looking to expand offerings for adults, were happy to host. Guild members worked together after a meeting to assemble make-and-take projects. Adults got to make fabric flowers, and kids handstitched holiday ornaments.
"The community seems very receptive," Wynn said of the turnout, which she said was good for a Friday leading into a three-day weekend.
Chapter member Lois Campbell led a class on transforming men's button-up dress shirts into aprons. She described the process as packed with "trial and error." But she said experimenting is low-risk, as she starts with used shirts either cast off from family or acquired from thrift stores.
Campbell said she doesn't usually start with patterns. She believes in practice, imagination and inspiration from others. The apron project she showed came from a friend, as did her microwave mitts, hotpads designed for just the fingers.
"Years ago, someone gave me a pair of these, and I ripped them apart to find out how they were made," she said. "I figured it out."
Sherry Eames, acting as Campbell's assistant, walked the room with step-by-step samples. Along the way, she dispensed advice to newbies. While some may stitch over a pin, Eames is a believer in pulling pins as you sew.
"All you have to do is hit a pin, and your needle gets bent and breaks," she said. And on a Serger, she said you'd "never, never, never" stitch over a needle. "You'll break the needle and the knife, and then you're in trouble."
Eames, who remembers her grandmother stitching scraps together until she had enough fabric to work with, said sewing has come a long way.
"People used to sew because they had to," she said. "They did mending, and they made clothes because they couldn't afford to go out and buy it."
Eames said sewing is more of a craft than a necessity.
"People do it for a creative outlet," she said.
While sewing was once about economizing, that's not always the case now. Fabric can be expensive.
"You can spend thousands of dollars on a sewing machine, but you don't have to," Eames added. "You can do a lot with a basic sewing machine, and if you're a garment sewer you don't really need all the bells and whistles."
Vickie Persell demonstrated some of the bells and whistles popular in contemporary stitchery on an embroidery machine. With her laptop attached, she showed off editing software that enabled her machine to stitch elaborate patterns on a baby's bib. She also showed a few old-school bibs she embroidered on a traditional machine using a standard zig-zag stitch freestyle. She insisted it's something anyone could learn.
"It's a lost art," she said. "But the computer stuff is fun, too. I love it all."
Although many participants were fresh to sewing, asking questions about fabric weave, bias and the basics, others were practically pros.
Dary McDuffin said he loves sewing and was impressed at how much he got out of the presentations.
"I've been sewing since I was about 12 probably," he said. "I started watching Martha Stewart because I like to cook, and she cooked. And, as you know, she does everything, so when she started sewing, I thought there was no reason to stop watching. So I got into that, too."
McDuffin said he's hoping to combine his love of cooking and sewing as he stocks his Etsy store with giant oven mitts and aprons.
Wynn said after the great reception, she and other guild members may be open to putting on another library sewing event in the future. In the meantime, she encouraged everyone to visit the guild's website, asglv.org, to learn about monthly meetings and upcoming events.
Contact View contributing reporter Ginger Meurer at gmeurer@viewnews.com. Find her on Twitter: @gingermmm.
American Sewing Guild
For more information, visit asglv.org.