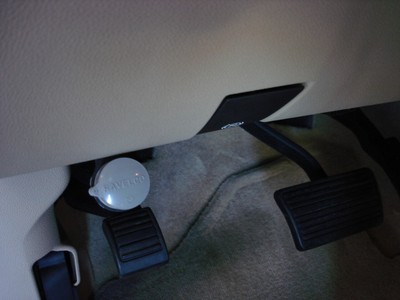 The Ravelco Anti Theft Device is now available in Nevada, courtesy of statewide distributors Dar and Sherry Myers of Las Vegas.
The system cuts off electricity to a vehicle's engine until a 16-pin plug is inserted into its counterpart, which can be installed on or under the dashboard.
Typically, thieves hot wire a car using the wires under the dash, but Ravelco wires are encased in steel and run into the engine compartment where they are hidden among factory components, forcing thieves outside of the car to find them. If the Ravelco wires are discovered and freed from the metal casings, all the wires are identical in color so as not to give away pairs.
Ravelco has been in business since 1976 and claims that none of its 4 million installations has been overcome.
"We were impressed by how simple it is, and how effective," said Dar Myers, who has Ravelco installed on both of his vehicles.
It's a "no bells or whistles" device that doesn't require power of any kind. To start a vehicle outfitted with Ravelco, only the ignition key and the plug, which is slightly larger in diameter than a quarter and can be carried on a keychain, are needed.
"This is something virtually everyone can use, not only automobiles, but on golf carts and motorcycles," Dar Myers said. "You can put it on anything that has a motor, electrical or gas — big rigs, airplanes, boats, construction equipment."
Ravelco is made in the United States and comes with a lifetime warranty for the original owner.
For more information and pricing, contact Ravelco Nevada at 533-7922 or visit www.ravelconevada.com