October 16, 2010 - 11:00 pm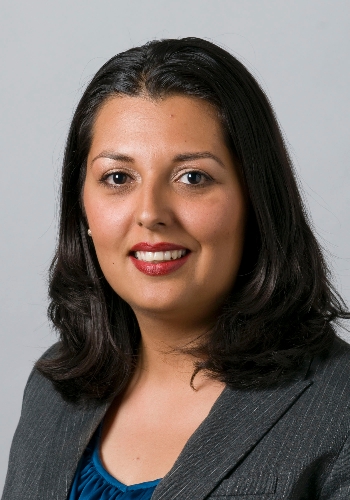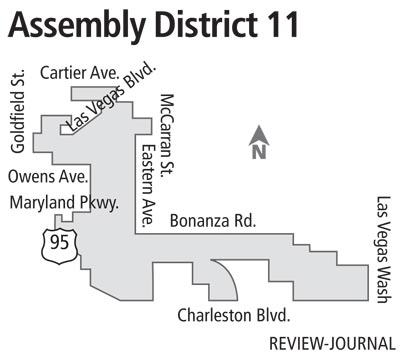 Democrat Olivia Diaz will tackle Nevada's problems with the economy and public education if she's elected by Assembly District 11 voters in November's general election.
She is facing Republican Von Brewer, who did not respond to the Review-Journal's requests for an interview.
They seek to replace Assemblyman Ruben Kihuen, a Democrat, in District 11. He is stepping down to run for state Senate.
Diaz said she will focus on keeping Nevadans employed to bolster the sagging economy. In turn, that will lend financial support to another priority: providing for public education.
"It's really important that we give our kids a world-class education," Diaz said. "Jobs go hand-in-hand."
To battle the state budget's expected deficit in 2011, Diaz said the Legislature will have to restructure the existing tax system.
"There are still a lot of intricate details on exactly how that will be done," she said. "I do want to steer away from taxing the middle class and make sure we don't impact small business. I don't want to see more unemployment."
Improving education means having strong leaders in the public school system and retaining teachers in the classroom, she said.
"There needs to be more of a support system behind teachers. We need an extra body helping them," Diaz said.
A way to make that work is to hire more college students as interns in the teaching field.
Internships will be a way of banking on improved public education for the future because new teachers would come in with more experience.
"Smaller class sizes would help as well," she said.
Diaz said she would not be willing to lay off state employees or teachers "because I really don't think that's going to help the economy. We want to put people back to work and stabilize the economy in Nevada."
Contact reporter Keith Rogers at krogers@reviewjournal.com or 702-383-0308.
2010 GENERAL ELECTION VOTER GUIDE
ASSEMBLY DUTIES
The duties of Assembly members include passing legislation, reviewing, amending and approving the state budget submitted by the governor, and reviewing the performance of state agencies. They serve two-year terms. Candidates who prevail in this year's election will be paid $8,760 for the first 60 days of the 120-day regular legislative session. They also will receive $161 a day for living expenses and reimbursement for housing, travel and other expenses.
NOT PICTUREDName: Von BrewerParty: RepublicanAge: N/AOccupation: N/A