October 16, 2010 - 11:00 pm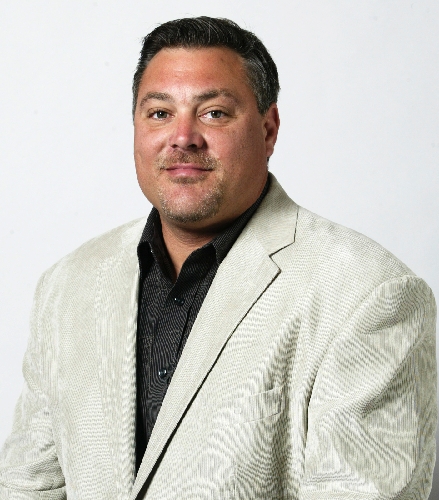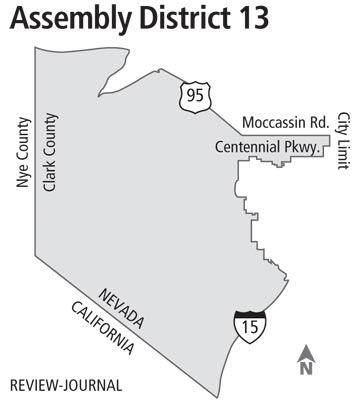 Leonard Foster is fully aware that Nevada voters have traditionally skimmed over Independent American Party members in search of the two names belonging to the country's mainstream parties.
But with the Tea Party movement and so many Americans disgusted with their government, this year could be different, and Foster firmly believes he has a shot to secure the state's Assembly District 13 seat.
"When I knock on doors and say I'm an Independent American, people say, 'You have my vote,' " Foster said. "They don't see the difference between the two parties anymore. They are looking for a change."
He faces Democrat Louis DeSalvio and Republican Scott Hammond in November's general election. The winner will replace Assemblyman Chad Christensen, a Republican who resigned to run for U.S. Senate.
Foster has plenty of changes in store for voters willing to take a chance on him. He said he would work to make every school in Clark County an empowerment institution, which tend to spend less money and place more accountability with the parents.
He estimates that the amount of funding that goes toward Nevada's education system amounts to about a $250,000 per classroom per year. Yet, he said, students and their families are still asked to buy their own supplies.
"Where's the money going?" he said. "You know where the money is going, it's going to the administrators, not the classroom. Administrators are useless. They're sucking money away from the kids."
Foster emphasizes more transparency and accountability at the state level.
For example, the state's budget should be posted on the Internet so that every taxpayer can see where every dollar is distributed. The public should be allowed to offer its input. He opposes new taxes and said the state should make every department show how funding was spent the previous year and how effectively it was used before it gets more money.
He said small-business owners are bogged down by taxes and extensive licensing requirements. Foster said, for example, he was forced to start an online drinking water treatment business because he needed a contractor's license to open a business.
"They've been taxed up to their eyeballs," Foster said, adding that residents have too. "They're saying, 'Forget it, I'm going somewhere else. You can't keep on raising taxes, you have to give incentives and businesses will then hire and that gets the economy going."
DeSalvio, a Democrat, said raising taxes to balance the budget isn't something he plans to do either. DeSalvio said raising taxes and cutting services should be "plan Z."
"We should look at programs that don't work, period," he said. "Everything is on the table. We should go after programs that have been let go by the wayside. Everybody was so high on the hog for so long."
DeSalvio's priority is improving the school system. He said the state is asking students to be at their best while failing to provide the tools critical to success. He suggested that educators could save money by using less paper and using laptops instead.
DeSalvio said renewable energy should be the focus of state leaders. Nevada could lead the country in renewable energy and draw larger solar energy corporations to Southern Nevada. The state would benefit from teaching students about renewable energy. He suggested replacing shop-type classes with renewable energy training.
"We can't diversify the economy until we fix our educational system so that corporations want to move here and bring their kids," he said.
DeSalvio, who describes himself as fiscally conservative, said he has no intention of becoming a career politician. He shares the same fears as his neighbors, he said, and believes it would be wrong to simply sit back and complain.
"I can't sit here and talk … unless I got involved," he said. "I am upside-down just like you, I have children in our schools just like you, and I care about the community just like you. By no means is this a political game."
Hammond, a Republican, said his extensive experience as a political science instructor at the University of Nevada, Las Vegas will serve his constituents well. He said his priority would be to study the state's laws and determine which are effective and which are not.
Hammond, the father of three, also said opening additional magnet and charter schools in Nevada would ultimately benefit the public school system.
"Innovation comes from competition," he said. "I think we need to allow our parents to have more choices."
Also key to turning the state's economy around is luring companies from other states, he said. Improving the education system so that executives are willing to move to Nevada is one component, but so are offering incentives, tax structures and enterprise areas.
Hammond said he has no stance on increasing taxes, instead he will wait to get to Carson City and see first hand where money is being spent and how efficiently the government is operating.
"I need to get up there and find out more about the little things in the budget in order to make better decisions," Hammond said.
He recognizes that his constituents' primary concerns are the economy, foreclosure rates and the state's political parties' inability to work together.
"I want to reach across the aisle; I want to reach a consensus with my colleagues," Hammond said. "I want to help people up, but not necessarily by giving them a hand out."
Contact reporter Adrienne Packer at apacker@reviewjournal.com or 702-387-2904.
2010 GENERAL ELECTION VOTER GUIDE
ASSEMBLY DUTIES
The duties of Assembly members include passing legislation, reviewing, amending and approving the state budget submitted by the governor, and reviewing the performance of state agencies. They serve two-year terms. Candidates who prevail in this year's election will be paid $8,760 for the first 60 days of the 120-day regular legislative session. They also will receive $161 a day for living expenses and reimbursement for housing, travel and other expenses.