October 16, 2010 - 11:00 pm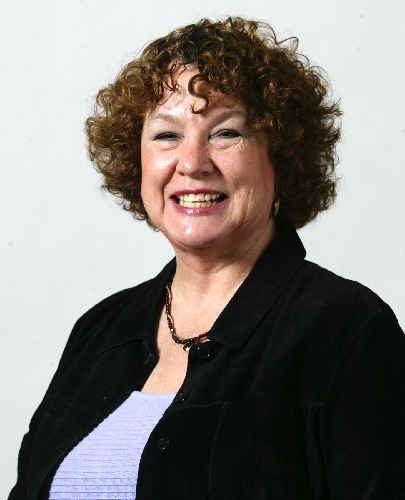 A fourth-generation Mesquite man takes on a 16-year resident of Boulder City in the race to represent Clark County's sprawling Assembly District 20.
There is no incumbent in District 20. Four-term Assemblyman Joe Hardy is giving up the seat to run for state Senate.
Republican and construction company owner Cresent Hardy was born in District 20, and his roots in the Mesquite area go back to the early 1890s.
Lynn Goya moved to Boulder City in 1994 to raise her three children while working as a freelance writer and a producer for the public television show "Outdoor Nevada."
She said there are a number of ways Nevada can spend its money more wisely, from ensuring that state contracts go to Nevada companies to cutting wisely at public institutions so that revenue-generating employees such as grant writers are kept on staff.
Ultimately, though, Goya said Nevada isn't facing an identity crisis more than a budgetary one. Decisions about what to tax, what to cut and what to keep get easier, she said, once you determine what you want to be.
Goya's plan is to tap Nevada's natural and "intellectual" resources to corner the market on green energy and innovation for the next 100 years.
Such a push would create jobs and bolster the education system because it makes sense to train people in the same place where the green development is going on, she said.
If elected, Goya also would push some issues of importance in her district, including a highway bypass around Boulder City and a vote on incorporation in Laughlin.
Cresent Hardy said he decided to run because he is frustrated by government expansion fueled by the "tax-and-spend policy we have."
Hardy said he has yet to see something the public sector can do more cheaply or efficiently than the private sector can.
The former public works director and elected city councilman for Mesquite said government needs to operate more like a business by cutting costs and ending the practice of paying full retirement benefits and salaries that are higher than what the competition pays.
He also favors breaking up the Clark County School District, introducing vouchers and expanding the charter school program.
He also favors more local control over spending.
"If the federal government would stop stealing from the states and the state would stop stealing from the counties and the local communities, we'd all be better off," Hardy said.
Republicans hold an almost 4,900-voter edge over Democrats in District 20, but Goya said the people she meets on the campaign trail are interested in something more than party affiliation.
"They want a vision, and they want a solution," she said. "I've had a very, very good response."
Contact reporter Henry Brean at hbrean@reviewjournal.com or 702-383-0350.
2010 GENERAL ELECTION VOTER GUIDE
ASSEMBLY DUTIES
The duties of Assembly members include passing legislation, reviewing, amending and approving the state budget submitted by the governor, and reviewing the performance of state agencies. They serve two-year terms. Candidates who prevail in this year's election will be paid $8,760 for the first 60 days of the 120-day regular legislative session. They also will receive $161 a day for living expenses and reimbursement for housing, travel and other expenses.
NOT PICTUREDName: Cresent HardyParty: RepublicanAge: 53Occupation: Construction company owner