October 16, 2010 - 11:00 pm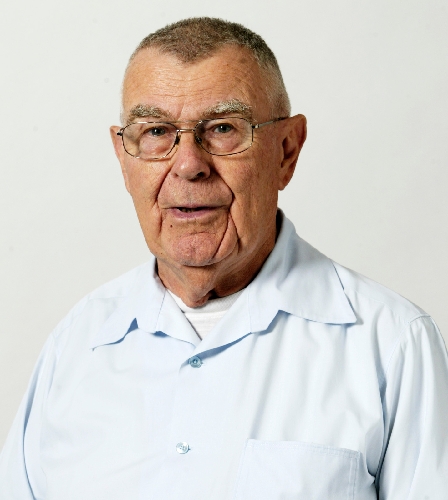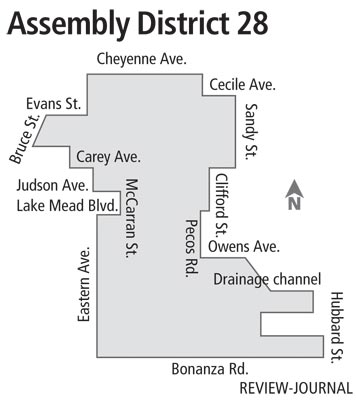 Republican James Cressman and Democrat Lucy Flores are vying for the Assembly District 28 seat long held by term-limited Mo Dennis.
Cressman, who retired from the Army as a lieutenant colonel and then spent 18 years working for Clark County, mostly on human resources issues, believes the tax structure of the state has to be changed to keep Nevada from lurching from economic crisis to economic crisis.
"We can't lump all new taxes on the mining or casino industries," he said, "but we do need to make sure that out-of-state companies such as banks pay their fair share."
Flores, a recent graduate of the Boyd School of Law at the University of Nevada, Las Vegas, said it is imperative that the state attract new businesses.
"Everyone was riding a wave of prosperity for years, and there wasn't the rock bottom necessity to diversity," she said. "Now we've gotten to a place where there is no option."
Flores said tax incentives could help attract businesses, but she said the state's educational system must be improved to ensure that new business comes to Nevada.
"We have to try and focus parental engagement," she said, adding that she would explore what other countries are doing to make their educational systems successful.
Cressman favors allowing parents to get vouchers for their children to attend private schools. That would increase competition in the education sector, he said, and eventually improve education in Nevada.
Flores said she would bring a fresh perspective to the Legislature and supports transparency in government
"If government is going to appropriate tax dollars, then at the very least, those contributing their dollars are entitled to know what is being paid for, that their money is being used efficiently and in a way that benefits the community at large," she said.
Cressman believes "too many decisions or plans are made behind closed doors."
"I would support punishment for those who try to hide things," he said.
Contact reporter Paul Harasim at pharasim@reviewjournal.com or 702-387-2908.
2010 GENERAL ELECTION VOTER GUIDE
ASSEMBLY DUTIES
The duties of Assembly members include passing legislation, reviewing, amending and approving the state budget submitted by the governor, and reviewing the performance of state agencies. They serve two-year terms. Candidates who prevail in this year's election will be paid $8,760 for the first 60 days of the 120-day regular legislative session. They also will receive $161 a day for living expenses and reimbursement for housing, travel and other expenses.