October 16, 2010 - 11:00 pm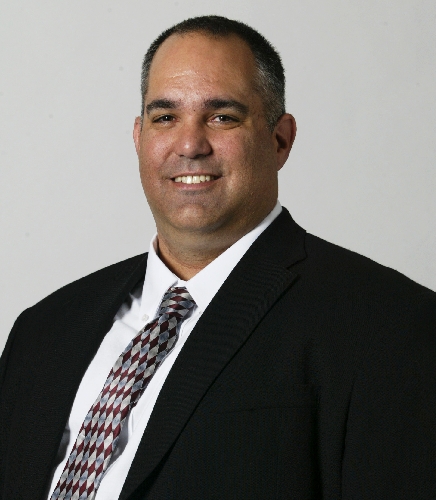 Four-term incumbent Democrat Peggy Pierce has drawn a familiar opponent in the race for Assembly District 3: Eric Morelli, the same Republican challenger she defeated by an almost 2-to-1 margin in 2008.
On top of that, Democrats outnumber Republicans by more than 3,200 voters in District 3, according to the latest registration figures.
But don't expect Pierce to soften her message just because she's the front-runner.
The longtime lawmaker said she is fed up with stupidity masquerading as fiscal conservatism in Nevada, and she wants new and higher taxes on the table when the Legislature convenes again next year.
Specifically, she said it is time for Nevada to "emulate success" and join virtually every other state in enacting a broad-based tax on businesses.
Pierce said she is tired of hearing about how the state needs to keep its tax rates low to attract businesses. That has been the mantra for decades, and look where it has gotten us, she said: "the bottom of all the good lists and the top of all the bad ones."
"We're a poster child for how that doesn't work," she said. "It's been a complete and utter failure."
Pierce likewise opposes additional cuts to state agencies and programs, which she considers "radically small" as it is.
For example, she said, underserved mental health patients with nowhere else to go are clogging the emergency rooms at county hospitals. And families are being forced on to welfare because the state lacks the resources to collect child support payments.
It's inefficient and "stupid," she said, and the taxpayers still wind up paying for it .
"If you're going to make government in Nevada more efficient, it's going to have to get bigger," said Pierce, a 22-year valley resident who works as a resources coordinator for the United Labor Agency of Nevada, a charitable organization for union members.
Morelli said he opposes any tax increases right now because Nevada "can't tax its way back to a vibrant economy."
If anything, the state should lower the tax burden on businesses, starting with the elimination of the payroll tax, to encourage job creation, he said.
The lifelong Las Vegas resident also called for a line-by-line review of state spending to identify things to scale back or drop altogether. He said he couldn't offer any specific examples, though, until he gets a look at the budget.
One area in need of more money is education, Morelli said.
When asked where the additional funding might come from, he said getting the state's economy humming again should be the first step. "If we have more money flowing through the economy, there's going to be more money to spend," he said.
Contact reporter Henry Brean at hbrean@reviewjournal.com or 702-383-0350.
2010 GENERAL ELECTION VOTER GUIDE
ASSEMBLY DUTIES
The duties of Assembly members include passing legislation, reviewing, amending and approving the state budget submitted by the governor, and reviewing the performance of state agencies. They serve two-year terms. Candidates who prevail in this year's election will be paid $8,760 for the first 60 days of the 120-day regular legislative session. They also will receive $161 a day for living expenses and reimbursement for housing, travel and other expenses.