October 16, 2010 - 11:00 pm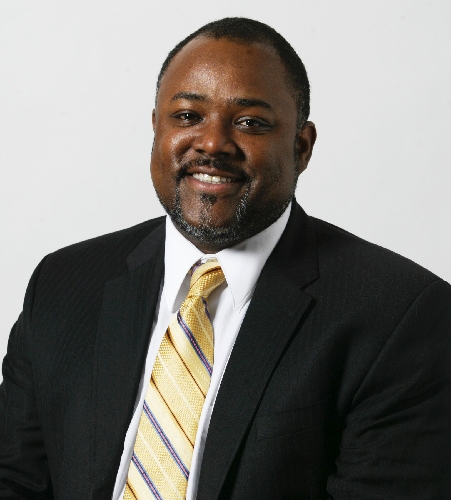 Stop wasteful spending.
Fix the state budget shortfall.
Don't raise taxes.
Those are the priorities of three candidates trying to win the Assembly District 8 seat. The seat was left open after Assembly Speaker Barbara Buckley termed out after serving in the Assembly since 1995.
Independent American Party candidate Stacey Gonzales said her main goal, if elected, would be to stop wasteful spending in Nevada "on every level, period."
In addition, she said, "we need to pass laws to stop the flow of illegal immigration because illegal immigration is wrecking the state and taking jobs away from Americans."
Gonzales said she also will push for solar energy projects in Nevada to create jobs and have clean renewable energy for years to come.
Democrat Jason Frierson said his first priority will be trying to solve the state budget shortfall, which is expected to be $2 billion to $3.5 billion in 2011.
"We need to keep an open mind and sit down and meet with those folks who are going to be impacted to minimize the harm," he said.
Whether the solution will be raising taxes or cutting services or some other choice, "I think we have to look at everything. Every option has to be on the table," Frierson said.
Republican candidate Joe Egan has some ideas on how to get the state's economy on track while improving education and attempting to balance the budget.
None of his ideas involve increasing taxes.
"The best thing to do is lower taxes and the absolute last thing to do is raise them," Egan said.
By lowering taxes, businesses will have more money to invest and consumers will have more confidence in buying their products, he said.
On the education front, Egan supports "privatization in a lot of areas. We can get a lot of savings out of that," he said.
For example, he recommends offering a voucher system to parents to send children to private schools or allow them to afford home schooling.
With what it costs to send a student to a public school, about $7,700, the state could offer a voucher for 75 percent of that with half the money saved going back into the public schools classroom so more could be spent per student.
The remaining 12.5 percent saved would go into the general fund to help close the budget gap, Egan said.
He said he would "absolutely not" be willing to lay off state employees or teachers if there is not enough money to balance the budget.
Frierson said he, too, doesn't think teachers or state employees need to be laid off.
"I don't think that needs to be the starting point of conversations," he said.
Gonzales said she wouldn't want to lay off teachers or state employees "but what else are we going to do? Take days off? Work four instead of five, or seven hours instead of eight?"
Contact reporter Keith Rogers at krogers@reviewjournal.com or 702-383-0308.
2010 GENERAL ELECTION VOTER GUIDE
ASSEMBLY DUTIES
The duties of Assembly members include passing legislation, reviewing, amending and approving the state budget submitted by the governor, and reviewing the performance of state agencies. They serve two-year terms. Candidates who prevail in this year's election will be paid $8,760 for the first 60 days of the 120-day regular legislative session. They also will receive $161 a day for living expenses and reimbursement for housing, travel and other expenses.