BOARD OF REGENTS DISTRICT 7
October 16, 2010 - 11:00 pm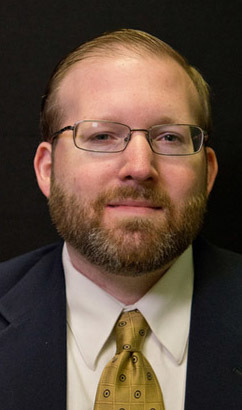 The race for the District 7 seat on the Board of Regents pits a dentist against an ophthalmologist.
Former state Sen. Ray Rawson, the dentist, was appointed in January 2009 to fill the spot formerly occupied by Steve Sisolak, who resigned when he won a seat on the Clark County Commission.
Rawson's opponent is Mark Doubrava, the ophthalmologist, who said Rawson is not qualified to be on the board.
The race in the primary was among the closest in the state, with each candidate receiving 32 percent of the vote. The rest was split between two other candidates.
Rawson served in the state Senate from 1984 until 2004. He is a UNLV graduate and said he is proud of his support for higher education in the Senate. He said voters should want someone on the board with his experience.
He was a main advocate for the creation of UNLV's dental school.
He said a top priority will be to deal with expected budget cuts without hurting the colleges and universities.
"I've spent a good part of my life helping to build the system," he said. "Now that we're in times of budget cuts it's important to do it carefully."
Doubrava is also a UNLV graduate. He is an Alumni Association board member. He received his medical degree from the University of Nevada, Reno and said having graduated from both universities gives him a unique perspective.
He has been critical of Rawson in the past, pointing to the regent's failed tenure heading a Hawaiian dental school.
He said he wants to strengthen the relationship between the higher education system and University Medical Center. He wants to see the medical school more active in Southern Nevada.
He said his top priority would be dealing with expected budget cuts. He said he would advocate re-evaluating programs to see which are more important to the state.
He said the system should look at raising university admission standards while perhaps expanding the role of the community colleges and the state college to fill the gaps.
"A smaller university can be a better university," he said.
Contact reporter Richard Lake at rlake@reviewjournal.com or 702-383-0307.
2010 GENERAL ELECTION VOTER GUIDE
BOARD OF REGENTS DUTIES
The 13-member Board of Regents is charged with establishing policies that govern the administration of the Nevada System of Higher Education. The statewide board appoints the system's chancellor and campus presidents, and approves two-year budget requests for Nevada's public higher education system, which includes eight public colleges and universities. Regents, who serve six-year terms, are not compensated, but receive $80 in per diem expenses for each meeting and an annual expense account of $2,500. Board seats are nonpartisan.