Car enthusiasts flock to Motor Trend show
December 2, 2011 - 2:03 am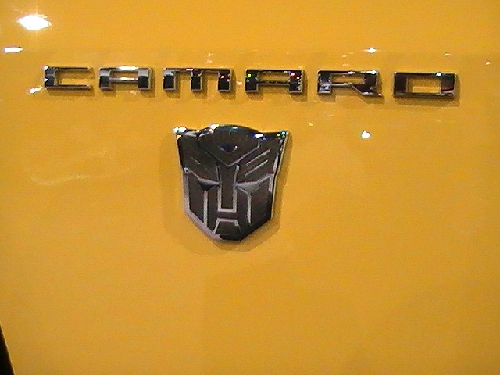 It was the ultimate 4D experience for any "car person."
Motor Trend International Auto Show offered them all. The sight of the gleaming examples of craftsmanship, the new car smell, the feel of the leather and steel, with the fourth being the hushed, almost reverent demeanor that enveloped everyone – visitors and manufacturing reps alike. There were no loud voices or screaming, no blaring music or half-dressed models. There was just quiet appreciation.
Some of the finest examples of modern day craftsmanship were on display this past weekend at the Las Vegas Convention Center, and the true car enthusiasts were out in force to look, touch and smell them all.
The show featured the top auto producers in the world showcasing their latest creations.
From the $450,000 ultracar, the Aventador from Lamborghini, to the gas-sipping IQ from Scion, vehicles for every taste and budget were well-represented.
The new flex fuel SUVs stood their ground beside their hybrid siblings and electric-powered vehicles made their presence known.
The special Transformers package on the bright yellow Camaro sitting right across the aisle from the Cobra-powered Mustang was the stuff that make some of us remember the dreams of our teenage years.
The entrance guarded by Spiderman set the tone for the afternoon and there was no pressure to buy and no salesperson asking for the keys to your trade or your driver's license. There was just information and an abundance of courtesy, all balanced by the mutual respect for the automobile.
Pat Cassini, a sales associate for Desert Honda who was there to represent Honda, said he felt the crowds were maybe a little bigger this year and that "the most interest is in the CR-V."
Tony Greadington, a product specialist for Subaru, concurred that the crowds this year were a bit larger and were definitely more interested in the Subaru. "Especially the hybrids and the gas mileage," he said.
Scion will be offering a "build your own" trim package beginning in December on its new IQ model and the future looks pretty bright for the little squared boxy machine that has seemed to grab the imagination and artistic talents of today's youth.
The historically stolid performers were well-represented by Cadillac and BMW while Toyota was visible in full force showcasing not only some of its newer models but also its preowned vehicles as well.
All in all there was something for everyone, especially my teenage daughters who have been dropping hints about the upcoming holidays.
Next year I suggest you go take a look and be prepared to be impressed.