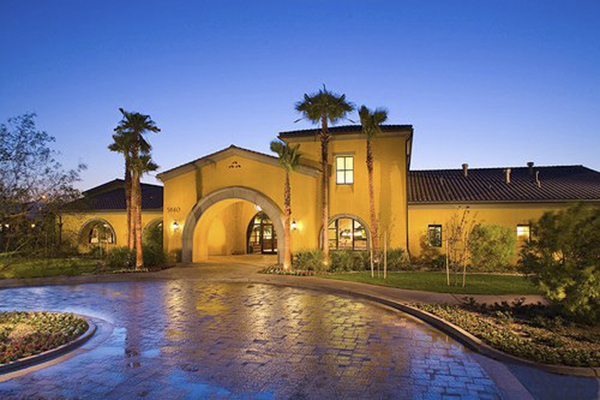 Century Communities Inc., was named one of the top five fastest-growing builders in the country by Builder Magazine and is now operating in Las Vegas under the Century Communities brand.
In April, the company announced the acquisition of the operations and assets of Dunhill Homes Las Vegas operations.
On July 1, the company introduced a new look with the name and colors of Century Communities. The rebranding continues Century Communities' strategy of expanding into markets with strong economic fundamentals.
"We are extremely excited to be building in Las Vegas with a team that has a proven track record with a combined 75-plus years of experience in the market," said Liesel Cooper, senior vice president of Century Communities. "This expansion into Las Vegas highlights the continuation of our strategy to focus on the best in-fill and master-planned locations in markets with favorable demographics and economic growth."
The name change is a step to further solidify the growing brand of Denver-based Century Communities. On July 1 in Las Vegas, all flags, signs and collateral materials were transitioned to the Century Communities brand. Century's royal purple color and home-shaped logo can now be seen on billboards and community signage in and around the communities of Rhodes Ranch and Westmont in southern Las Vegas, as well as Tuscany Village in Henderson. The launch of the Century Communities brand in Las Vegas also coincides with the launch of its new company website.
"We have been thrilled with the transition and are excited to share all of the great opportunities we have to offer," says Ryan Soucie, director of sales for Century Communities, Las Vegas. The Company continues to deliver homes that are all Energy Star certified. Rhodes Ranch in southern Las Vegas and Tuscany Village in Henderson, both offer a diverse range of product with a wide range of prices in pristine golf course locations with attractive amenities. The community of Westmont features popular floor plans offered in a walkable location near popular parks and Wet n' Wild Las Vegas.
Future developments include two communities in North Las Vegas that are scheduled to open near the end of the year, as well as one additional community in Lake Las Vegas, which is scheduled to open in 2015. The company is looking to expand in other areas of Las Vegas in the coming year.
To learn more about Century Communities, visit www.centurycommunities.com.
Colorado-based Century Communities is a builder of single-family homes, townhomes and flats in select major metropolitan markets in Colorado, Texas, and Nevada.
The company is engaged in all aspects of homebuilding, including the acquisition, entitlement and development of land and the construction, marketing and sale of homes.
Century Communities is one of the top five fastest-growing homebuilders by total revenue.