Clark County District Court Department 15
October 24, 2016 - 1:52 pm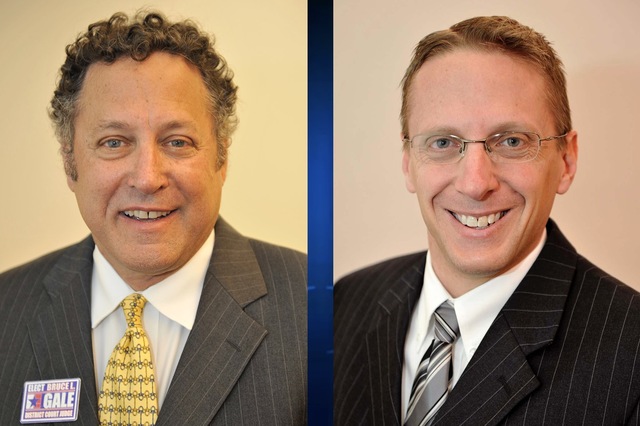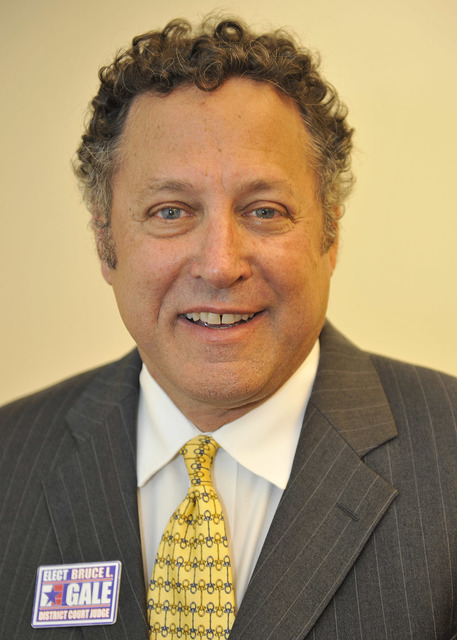 Both candidates vying for the Clark County District Court Department 15 seat point to years of experience in the legal profession.
Incumbent Joe Hardy Jr. was appointed to the bench in April 2015. He's being challenged by Bruce Gale, who points to more than 29 years of wide-ranging legal experience.
Hardy said his dream of becoming a jurist began while he worked as an extern, shadowing former U.S. District Judge Lloyd D. George, for whom the federal courthouse in Las Vegas is named.
Hardy, a third-generation Nevadan, said he earned the job by cold-calling the judge during his first year of law school at Brigham Young University.
"I love this state and want to see it grow and progress," Hardy said. "Part of that maturation process as a state has been and should continue to be in our judiciary."
Asked why he was the best fit for the seat, Gale said, "my response is three reasons: experience, experience, experience."
Gale has served as a District Court judge pro tempore, a mediator for the Nevada Foreclosure Mediation Program, an arbitrator for District Court, as well as a private arbitrator and a Las Vegas Justice Court small claims court referee.
"I want to be a voice for justice for all in Clark County," Gale said.
Gale has run three unsuccessful campaigns for District Court since 2010 and was defeated for a Las Vegas Municipal Court seat in 2011. He's also one of eight applicants for a seat made vacant after this year's death of District Judge Susan Scann.
"I started my career in District Court as a law clerk, and that's where I want to end my career," Gale said.
Hardy also has served as an arbitrator for the Better Business Bureau and as a member of the Nevada Taxicab Authority board.
Being appointed to the District Court bench, he said, was "a very good vetting process."
He said he has "dealt with all types of cases, on all sides," and that the judge's position requires "someone with a strong work ethic."
By June, Hardy's campaign had raised more than $126,000, while Gale had raised more than $12,600, according to the most recent filings available as of press time.
Contact David Ferrara at dferrara@reviewjournal.com or 702-380-1039. Follow @randompoker on Twitter.