Committee asks for $3.6 million to fund troubled youth programs
August 22, 2016 - 3:11 pm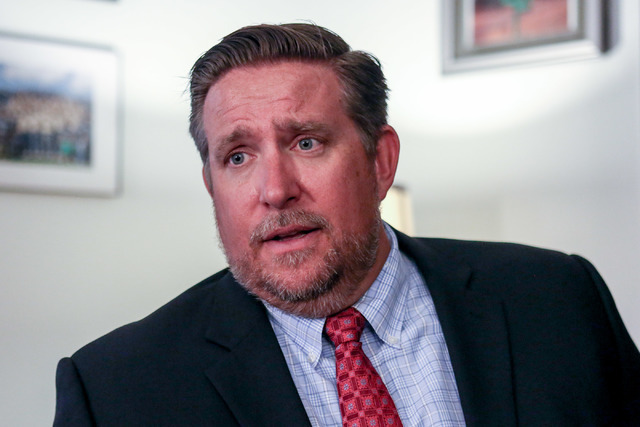 CARSON CITY — A legislative committee Monday unanimously endorsed nearly $3.6 million for programs designed to help troubled youth before they end up in the juvenile justice system.
The funding requests were among recommendations from a Nevada Supreme Court advisory commission on statewide juvenile justice reform and were presented to the Legislature's interim Committee on Child Welfare and Juvenile Justice.
"While indeed that is a sizable number, in fact it is a far less number than any of the services on the deep end will cost the state," said retired Supreme Court Justice Nancy Saitta, describing costs for intervention versus incarceration and increasing criminal conduct.
Judges, juvenile probation officers and other officials from Nevada's 11 judicial districts submitted various funding requests based on the unique needs in their jurisdictions.
Clark County proposes two projects, the largest being establishment of a juvenile assessment center where youth services can be consolidated.
"Front-end programming is the most important thing we do in juvenile justice," said Clark County District Judge William Voy, who serves in Family Court. "By the time they come before me … we've already lost."
The idea is to consolidate an array of services for at-risk youth, including children who are runaways, homeless, sexually exploited or low-level delinquents.
In supporting documents, Jack Martin, Clark County director of juvenile justice services, said current systems are designed around adjudication, where resources cannot be shared until the youth and family are in crisis.
That leaves officers with the difficult choice of arresting a youth — a move that can escalate bad behavior — or declining to charge them knowing they are in crisis, he said.
Martin's report said studies have shown youth who enter the juvenile justice system for low level crime are more likely to escalate within the criminal justice system, while youth who receive resources faster and informally have better long-term outcomes.
Clark County officials estimate it will cost just shy of $2 million to operate the center in the first year. The county also wants $400,000 to develop gender specific programs for girls and young women.
"Far too many young women are captured within the juvenile justice system due to a lack of coordinated services to divert, intervene or treat the related issues associated with trauma and victimization," Clark County's supporting document said.
The legislative committee chaired by state Sen. Scott Hammond, R-Las Vegas, endorsed the funding requests from all the judicial districts. The panel voted to send letters to money committees and Gov. Brian Sandoval, urging them to include the programs in the next state budget.
Lawmakers convene in February.