October 16, 2010 - 11:00 pm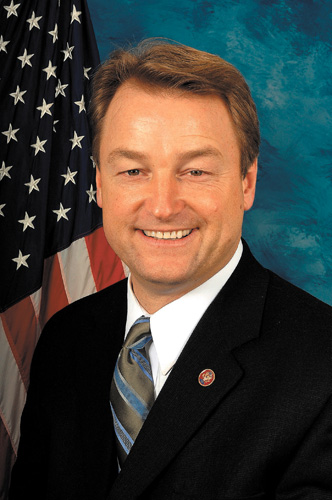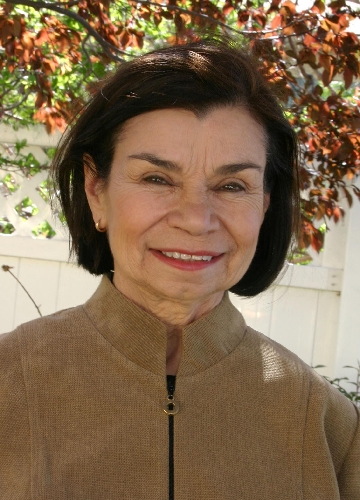 Since he serves on the House Ways and Means Committee and is a member of the Republican Policy Committee, Rep. Dean Heller, R-Nev., refers to himself on his website as a "rising star in Congress."
That is not how his opponents, Democrat Nancy Price and Independent American Party candidate Russell Best, portray him.
To them, Heller is a do-nothing congressman who is using his committee assignments to collect millions of dollars for his 2012 campaign to replace John Ensign in the U.S. Senate.
Price even predicts Ensign will resign in 2011 and Heller will be appointed to replace him. She figures she can derail his ambitions.
"This is an anti-incumbent year," said Price, a former Nevada National Guard and Air Force officer. "Dean is taking the race for granted and that will help me. A lot of Republican moderates don't like what is happening with the Tea Party. They are going to vote for me."
Heller won't respond to speculation that he will run for the Senate.
But he said he shows up at almost every small parade in rural Nevada and participates often in town hall meetings. That hardly is the path of someone who takes his re-election for granted, he said.
He contends his Ways and Means assignment is a coup for Nevada.
"That committee deals with health care and taxes," he said. "No other issues are more important to Nevada. There is going to be a real fight in Washington, D.C., next year over the direction of this country. My No. 1 priority is to turn the economy around. Next is creating jobs."
He said he supports the continuation of the Bush-era tax cuts. If it fails, then he said there will be higher taxes on 50 percent of small businesses.
"I don't think you want a tax on small business," Heller said. "If you want to expand the economy, you can't do it by tax increases"
Congress may be experiencing party warfare, but Heller noted he still passed a bill through the House in September to place the same criminal penalties on ultralight pilots who smuggle in drugs from Mexico as those smuggling in more traditional ways. Because of far lesser penalties, ultralight aircraft increasingly are being used by drug smugglers, he added.
Best has said Heller isn't even conservative, noting current U.S. Senate candidate Sharron Angle accused him of being a liberal when they faced off in 2006.
As an example of that liberalism, Best said Heller voted for an unbalanced federal budget in 2008 and to spend money on a sea lion research project.
"How many sea lions do we have in Nevada?" he asked.
Best said Heller has become a "permanent government employee" having been a two-term assemblyman, a three-term secretary of state and now a two-term member of Congress.
"He needs to come home and live under the laws he has passed," he added.
Those comments are just wrong, according to Heller. There has not been a balanced budget since he arrived in Washington, and he never voted for any federal budget. He added he checked and could not find any sea lion research bills in 2008.
Price is a former member of the Board of Regents who is married to former Assemblyman Bob Price, D-North Las Vegas.
She said one only has to look at the highway construction in Nevada to realize the federal stimulus program is creating jobs. Continuing tax cuts should be dependent on companies creating new jobs and pledging not to send jobs overseas, she added.
The national health care law is a "tremendous start to a healthy and educated population," but it does not go far enough to help veterans. She would bring American troops home quickly from Iraq and Afghanistan.
"If we had more people in the service, we would have fewer wars. If we had fewer wars we would have a smaller deficit."
Heller said he relies on the opinions of American commanders in Iraq and Afghanistan. When they say it is time for the troops to come home, he will support them.
Defeating Heller in what looks to be a Republican year won't be easy. He won the 2nd Congressional District seat for the second time in 2008 by defeating Democrat Jill Derby by 11 percentage points in what was a Democratic year.
Heller noted that 30,000 people who voted for President Barack Obama also voted for him.
The sprawling district covers all of Nevada except the most urban portions of metropolitan Las Vegas. The district has 29,000 more Republicans than Democrats and a Democrat never has won the seat.
Heller had raised $1,065,000 in contributions at the time of the last reporting period which ended June 30. Price said she just surpassed $5,000 in contributions. Best has less than $5,000 in contributions.
Contact Capital Bureau Chief Ed Vogel at evogel@reviewjournal.com or 775-687-3900.
2010 GENERAL ELECTION VOTER GUIDE
HOUSE DUTIES
Members of the U.S. House of Representatives are elected to two-year terms in the lower house of Congress. Their main duties involve passing laws, allocating spending, reviewing the performance of federal agencies and protecting the interests of their states. They are paid $174,000 per year.
NOT PICTUREDName: Russell Best
Party: Independent American Party
Age: 60
Occupation: Self-employed developer