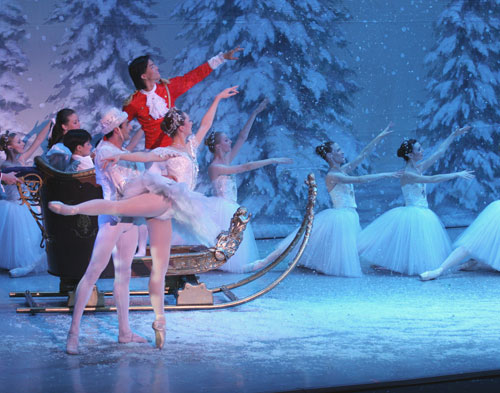 Nevada Ballet Theatre announced today that tickets to its annual production of "The Nutcracker", set to open Friday, Dec.17, and run through Sunday, Dec. 26 at the Paris Las Vegas Theater, 3655 Las Vegas Boulevard South, are being advertised for sale by unsanctioned online ticket vendors at significantly higher prices. Patrons are encouraged to be cautious when purchasing tickets to "The Nutcracker."

Tickets should be ordered directly through the Paris Box Office at (702) 946-4567 or online through www.nevadaballet.org. In addition, tickets may be obtained in person at the Paris Theater Box Office or local Ticketmaster outlets.

Nevada Ballet Theatre has been performing this holiday main stay for almost 30 years. Ticket prices range from $30 to $85 (fees include: $5.50 through Paris Box Office and an additional $6.50 – $8.50 through Ticketmaster). In addition, special pricing is available for groups of 10 or more and can be purchased by calling Joel Mann at (702) 967-4938.